Product Info
The focus on recovery is always a key element to gains
Advanced bio-engineering has led Muscle Junkie down the road of Muscle Junkie Creatine Rehab, a unique post-workout hyper-muscle cell volumisation brew, developed to support insane muscle strength and size gains, amongst all true muscle junkies.
Muscle Junkies' sectioned lab freaks turned Monster Makers pieced together only the most proven muscle-building ingredients, designed to churn out muscle-bound specimens. The unique carbohydrate offering drives creatine and other compounds as quickly as possible into supersaturated muscle tissue cells to ignite growth factors for true mutant gains.
The two-phase creatine complex has been loaded with anti-catabolic amino acids and provide the necessary building blocks and freakish strength levels needed to be branded a true muscle junkie. Spiked with enough of these vital ingredients to ensure that your system primes itself for heightened metabolic regulation and measurable gains.
Muscle Junkie sectioned lab freaks highly recommend that Muscle Junkie Creatine Rehab be gulped down after each bar bending workout, along with gorging on Muscle Junkie Freak to prime your m-TOR pathway to fuel uncontrolled gains.
Related Products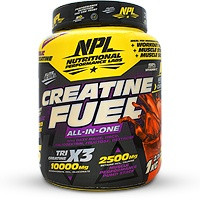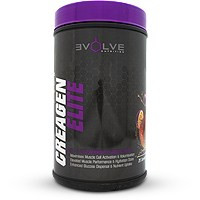 Nutrition Facts
Serving Size: 43 grams
Servings per Container: 15


Amount Per Serving
NRV
Energy
634 kJ
Protein (including Amino Acids)
0,0 g
0%
Total Carbohydrates
31,7 g
†
of which sugars
31,2 g
†
Total Fats
0,0 g
†
of which saturated
0,0 g
†
Total Fibre
0,0 g
†
Sodium
74 mg
†
Potassium
115,8 mg
†
Calcium
0,0 mg
0%
Magnesium
63,6 mg
15%
Phosphorous
177,1 mg
14%
Creatine Monohydrate
4 950 mg
†
Creatine Ethyl Ester
400 mg
†
Beta-Alanine
400 mg
†
Taurine
1 500 mg
†
Glutamine
490 mg
†
Nutrient Reference Values (NRVs) for individuals 4 years and older.
† NRVs not established
Ingredients
Dextrose Monohydrate, Creatine Monohydrate, Taurine, Citric Acid, Magnesium Phosphate, Anti-caking Agent, L-Glutamine, Flavouring, Disodium Phosphate, Potassium Phosphate, Sucralose Acesulfame-K Blend, Creatine Ethyl Ester, Beta Alanine, Colourant (E122).
ALLERGEN INFORMATION
No common allergens added.
This product is manufactured in a facility which uses soy, dairy, crustaceans, egg and gluten.
Recommended products to use with this item
Directions
• Take 1 to 2 controlled dose/s of (43 g to 86 g), with 200 to 400 ml of cold water, immediately post-workout.
Notice
Use this product as a food supplement only. Intended for healthy adults over the age of 18. Consult your Primary Health Care Practitioner before use, especially if you are taking medication. Not recommended for use in pregnant or lactating females. Do not exceed the recommended daily intake.