Product Info
Muscle Works Nitro Whey is a protein shake for athletes building lean muscle and to increase fitness performance.
Protein for Muscle
Athletes supplement their protein they get from food with a specialised whey shake taken around their workouts.
Each serving of this shake will give you 25 grams of quality muscle building protein sourced from whey concentrate and isolate.
Improved Blood Flow
Arginine has been added to enhance the performance of this shake.
Studies have shown that arginine is a precursor to nitric oxide (NO) which increases the 'size' of blood vessels. This allows for more blood to travel around your body.
Oxygen and Nutrient Delivery
Better blood flow increases circulating oxygen which should improve athletic performance during training by giving you more endurance.
The most important time get protein and carbohydrates into your body is around your lifting sessions. Weight training primes your body to use these nutrients more efficiently for muscle growth.
Delivering more nutrients via increased blood flow to your trained muscles should bring you one step closer to your fitness goals!
Better Workout Recovery
This shake has been formulated with BCAA's which prevent muscle wastage during training and improve recovery.
Better recovery between your gym sessions allows you to train more often and consistently at your peak.
Performance Whey
Muscle Works Nitro Whey is a protein shake with added ingredients to boost workout performance, better recovery and nutrient delivery for athletes looking for a competitive edge.
Related Products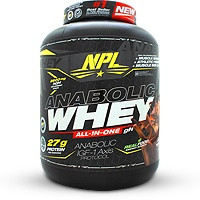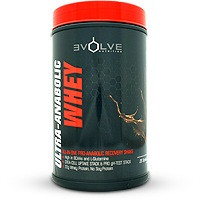 Nutrition Facts
Serving Size: 34 grams
Servings per Container: 94 (3.2 kg)
Flavour Chocolate


Amount Per Serving
Per 100 grams
Energy
523 kJ
1538 kJ
Protein
25 g
73.53 g
Carbohydrate
2.25 g
6.62 g
of which total sugar
1.22 g
3.59 g
of which total lactose
1.22 g
3.59 g
Total Fat
2.05 g
6.03 g
Dietary Fibre
0 g
0 g
Total Sodium
75.5 mg
222.06 mg
Ingredients
Whey protein concentrate, whey protein isolate, Cocoa powder (in chocolate variant only), Flavourant, L-Arginine, L-Glycine, Xanthan gum, L-Leucine, L-Isoleucine, L-Valine, Sucrolose.
ALLERGEN INFORMATION
Milk
Made in a factory that handles nuts, fish and soya.
Directions
• Take 2 scoops (34g) and dissolve into 300ml water or skim milk.
• Have your serving directly after training.
• An additional serving can be taken first thing in the morning before breakfast.
• Follow a weight training program 3 – 4 times a week to get the best results from this shake.