Product Info
Nutritech Mass Builder is a high calorie protein shake to increase weight and muscle.
Add More Weight
To increase weight you need to give your body more calories than it burns.
This mass gaining shake will give you 428 calories per serving which is similar to a large hamburger, wrap or shwarma.
Save Money
The average cost of a takeaway meal is R40 – R60. At the time of this review a serving of this delicious nutrition shake is R12.
Muscle Gains
Protein is important to build muscle which is why fitness athletes consume it at every meal.
Each serving has a massive 45 grams of protein from 4 different sources for optimal gains.
You can increase the protein amount by mixing the powder with milk instead of water.
Strength and Recovery
To improve workout performance 2 grams of creatine monohydrate has been added to every serving. Additional BCAAs help with faster and better training recovery.
Product Testing
Nutritech is committed to maintaining the quality of their products by using SANAS accredited independent laboratories to perform macronutrient analysis.
Steady Energy
Using a blend of 3 carbohydrates gives your body a rapid supply of carbs when taken after your workout which then extends with slow digesting waxy maize starch.
Vitamin and Mineral Support
To complete the mass gaining shake 20 vitamins and minerals have been included to support any micronutrient deficiencies.
Nutritech Mass Builder is a great tasting and affordable weight gainer with added vitamins for a complete nutrition shake.
Related Products
Nutrition Facts
Serving Size: 120 grams (2 scoops)
Servings per Container: 41 (4kg)


Amount Per Serving
NRV*
Energy (kJ)
1793
Protein (g)
45
80%
Carbohydrates (g)
60
of which total sugar (g)
8.4
Total Fat (g)
0.3
of which saturated fat (g)
0.22
Cholesterol (mg)
6
Dietary Fibre (g)
0
Total Sodium (mg)
255
Creatine Monohydrate (mg)
2000
L-Leucine** (mg)
4000
L-Isoleucine** (mg)
2000
L-Valine** (mg)
2000
Taurine (mg)
1000
VITAMINS & MINERALS
Vitamin A (Retinol) (mcg)
272.7
33%
Vitamin B1 (Thiamine) (mg)
0.4
33%
Vitamin B2 (Riboflavin) (mg)
0.4
33%
Vitamin B3 (Nicotinic Acid) (mg)
4.8
33%
Vitamin B5 (Pantothenic Acid) (mg)
1.5
33%
Vitamin B6 (Pyridoxine) (mg)
0.5
33%
Vitamin B9 (Folic Acid) (mcg)
121.2
33%
Vitamin B12 (Cobalamin) (mcg)
0.7
33%
Vitamin C (Ascorbic Acid) (mg)
30.3
33%
Vitamin D (Cholecalciferol) (mcg)
4.5
33%
Vitamin E (Tocopherol) (mg)
4.5
33%
Vitamin H (Biotin) (mcg)
9.1
33%
Copper (mg)
0.3
33%
Chromium (mcg)
10.6
33%
Iodine (mcg)
45.5
33%
Iron (mg)
5.5
33%
Manganese (mg)
0.7
33%
Molybdenum (mcg)
13.6
33%
Selenium (mcg)
16.7
33%
Zinc (mg)
3.3
33%
* Nutrient reference values (NRVs) for individuals from the beginning of 37 months and older expressed per single serving.
Dietary Fibre method of analysis - AOAC - 991.43
** Branched chain amino acids (BCAAs)
Ingredients
Protein Blend (Whey Protein Concentrate, Calcium Caseinate, Milk Protein, Whey Protein Isolate), Dextrose, Maltodextrin, Waxy Maize Starch, L-Leucine, L-Isoleucine, L-Valine, Creatine Monohydrate, Flavouring, Cocoa, Taurine, Vitamin A (Retinol), Vitamin B1 (Thiamine), Vitamin B2 (Riboflavin), Vitamin B3 (Nicotinic Acid), Vitamin B5 (Pantothenic Acid), Vitamin B6 (Pyridoxine), Vitamin B9 (Folic Acid), Vitamin B12 (Cobalamin), Vitamin C (Ascorbic Acid), Vitamin D (Cholecalciferol), Vitamin E (Tocopherol), Vitamin H (Biotin), Copper, Chromium, Iodine, Iron, Manganese, Molybdenum, Selenium, Zinc, Non-nutritive sweeteners: Sodium Cyclamate (E952), Sodium Saccharin (E954) and Acesulfame Potassium (E950), Emulsifier: Soy Lecithin.
ALLERGEN INFORMATION
Contains cow's milk and soy.
Manufactured in a facility that uses eggs, dairy, soy, wheat (gluten) and nuts.
Recommended products to use with this item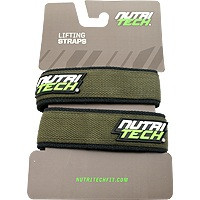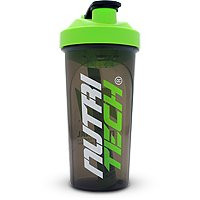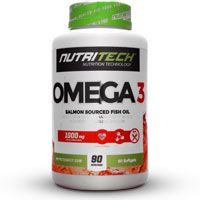 Directions
• Mix 2 scoops (120 g) with 300-400 ml of cold water or beverage of your choice.
• Drink 2-4 servings daily or as needed to satisfy your protein or mass gaining requirements.
• Take one serving after your workout.
• To increase your protein and calorie intake per serving and to achieve an amazing milk shake taste, use milk.
• Vary the amount of liquid to achieve desired consistency.
Notice
Regular training and proper nutrition are essential for achieving your goals. This product is not intended to diagnose, treat, cure, or prevent any disease. Consult your doctor prior to using this product especially if you have any suspected or known medical condition. Do not exceed recommended daily intake. Dietary supplements should not replace a proper diet.
Customer Reviews
Sugar galore

Review by D

(24 December 2019)

While I understand the need for sugar in a mass gainer,I feel the strawberry has got waaayyy too much sugar in it.In fact,I can sometimes feel the sugar sticking to my teeth despite mixing it as per the instruction.Have used other brands before and compared to them,this is not a good look for NT.Not sure about the other flavours but the strawberry,nah!

Awesome

Review by Higher perspective

(14 November 2019)

Started and saw results in a weeks time

Product is the best

Review by RATHOGWA ORUMELIWA

(18 September 2019)

This product helps me by increasing my muscle and the product is the best for gaining weight and lean muscle

Good

Review by Filmar

(13 February 2019)

I enjoy using the Premium Mass, results has been solid

Impressive

Review by Mini

(3 February 2019)

It's a quality product. I'd recommend it to anyone looking for quality gains!

Try NPL pro gains too

Review by Gymster

(3 November 2018)

No fibre
Overly sweet
But overall its a good mass gainer

Very happy

Review by Riaan

(30 September 2018)

Tastes great and works better than most of the gainers that I have tried over the years. More expensive than others but the ingredients justify the price.

Great product

Review by Mass

(19 January 2018)

It works well if you use it right get to the gym drink one defs after workouts and even while you're busy working out

Good product

Review by Robert

(27 July 2017)

I had very good results on the Pemium Mass Builder. Will highly recommend. Chocolate flavour is amazing!

Overall good mass gainer

Review by MC

(25 July 2017)

I have used this mass gainer for a few months and would definitely recommend it. I've never supported products that don't exactly stipulate how much of what you put in your body.

Pretty good protein and carb ratio, good serving amount per 5kg, sugar could have been a bit lower, includes BCAA's and a great cover of multiple vitamins and minerals. Oh and creatine at 2000mg is actually a good amount if you are using a pre with creatine in.

Chocolate flavor is great, chocolate mint is way sweeter so takes some time getting used to. Other than the sugar amount its a decent mass gainer.

It is an "okay" product.

Review by Benji27

(19 July 2017)

The taste is overwhelming !