Product Info
Nutritech Nuke Keto is a ketone energy formulation for increased workout performance.
Keto Performance Booster
This is one of the first keto preworkout products that has come onto the South African sports supplement market.
Formulated with patented goBHB® ketones to help your body stay in the 'fat burning' state. Each serving has 300 mg of caffeine for additional energy and mental focus to power through any workout session.
Nutritech Nuke Keto is another innovative workout performance product designed for the athlete following a Keto lifestyle.
Related Products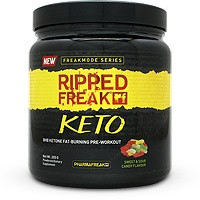 Nutrition Facts
Serving Size: 1 Scoop (7 grams)
Servings per Container: 30


Amount Per Serving
Energy
8,5 [kJ]
Energy
2 [kcal]
Fat
0 (g)
Of which saturates
0 [g]
Carbohydrates
0,5 [g]
Of which sugars
0 [g]
Fibre
0 [g]
Protein
0 [g]
NUKE KETO BLEND
2000 (mg)
goBHB® beta-hydroxybutyrate salts [as sodium,magnesium and calcium hydroxybutyrate]
NUKE PERFOMANCE BLEND
4100 (mg)
Beta-Alanine
1600 (mg)
Taurine
1000 (mg)
Betaine Anhydrous
500 (mg)
Beta Vulgaris (Beet Root)
500 (mg)
Caffeine Anyhydrous
300 (mg)
Calcium Phosphate
200 (mg)
*Dietary Fibre method of analysis-AOAC-991.43
Ingredients
Citric Acid, Malic Acid, Flavour, Silicon Dioxide, Xanthan gum, Stevia
ALLERGEN INFORMATION
Contains: No common allergens
Manufactured in a facility that uses eggs, dairy, soy, wheat (gluten) and nuts.
Recommended products to use with this item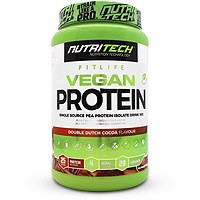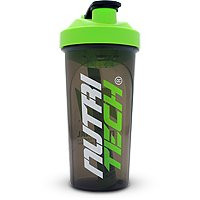 Directions
• Mix 1 scoop [approx.7g] with 250ml of water in a shaker.
• Shake thoroughly and drink 20 to 30 minutes prior to workout, on an empty stomach.
• Assess tolerance by starting off with half a serving.
Notice
This product is high in Caffeine. Do not take within 5 hours of bedtime if you have difficulty sleeping. Caffeine sensitive individuals assess individual tolerance with ½ scoop before taking a full serving. If you suffer from anxiety or depression consult with your healthcare practitioner before using this product. Diabetics should consult their healthcare practitioner before using this product. Individuals suffering form or taking chronic prescriptions medication for cardiovascular disease should avoid using this product. If you are using medication for blood thinning such as warfarin, use this product under the supervision of your healthcare practitioner. Discontinue use of this product at least 2 weeks prior to any planned surgical procedure. Always tell your healthcare practitioner if you are taking other medicine. If you are pregnant or breastfeeding your baby please consult your doctor. Pharmacists or other health care professional for advice before taking this medicine. Discontinue the use of this product where there is sensitivity towards any of the ingredients.