Product Info
Nutritech Whey Protein is a quality shake available in many delicious flavours for fitness athletes demanding the best.
Lean Muscle Builder
Lifters and athletes need protein to build muscle.
Each serving of this shake will give you the full recommended dose of 23 grams protein for optimal lean gains.
Protein Blend
The protein is made up of fast-acting Isolate and slower Concentrate for sustained protein supply.
Recover from your Workouts
To train consistently at their peak performance athletes need adequate recovery from their gym sessions.
Two scoops of this whey shake contain enough Branched Chain Amino Acids (BCAAs) to help your body recover better and faster.
Independently Tested
The manufacturers are meticulous about product quality. They routinely conduct independent tests for macronutrient profiling and melamine screening by SANAS accredited laboratories.
ISO 22000 Certified Facility
The certification shows the manufacture has proper food safety management in place across the entire supply chain.
Delicious Flavours
Nutritech Whey Protein has 9 delicious flavours to choose from.
Apart from the standard Chocolate and Vanilla they have more exotic Cinnabomb and American ice-cream soda.
Tub Sizes
Available in 1, 2 and 3.2kg sizes this protein shake will suit any athlete's budget. The 3.2kg tub offers the most servings and savings.
Nutritech have developed a shake that has a strong following in the fitness community due to its great taste and affordability!
Related Products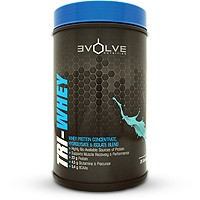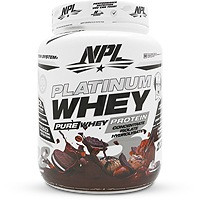 Nutrition Facts
Serving Size: 32 grams (2 scoops)
Servings per Container: 31 (1kg) / 62 (2kg) / 100 (3.2kg)


Amount Per Serving
NRV*
Energy (kJ)
482
Protein (g)
23
Carbohydrates (g)
3
of which total sugar (g)
2
Total Fat (g)
0.9
of which saturated fat (g)
0.48
Cholesterol (mg)
12.8
Dietary Fibre (g)
0.8
Total Sodium (mg)
73.6
TYPICAL AMINO ACID PROFILE
Alanine (mg)
1179
Arginine (mg)
592
Aspartic acid (mg)
2545
Cystine (mg)
620
Glutamic acid (mg)
4058
Glycine (mg)
439
Histidine (mg)
445
Isoleucine** (mg)
998
Leucine** (mg)
2763
Lysine (mg)
2212
Methionine (mg)
442
Phenylalanine (mg)
781
Proline (mg)
1151
Serine (mg)
1098
Threonine (mg)
1229
Tryptophan (mg)
478
Tyrosine (mg)
800
Valine** (mg)
926
* Nutrient reference values (NRVs) for individuals from the beginning of 37 months and older expressed per single serving.
Dietary Fibre method of analysis - AOAC - 991.43
** Branched chain amino acids (BCAAs)
Ingredients
Protein Blend (Whey Protein Concentrate, Whey Protein Isolate), Flavouring, Colourants (E133), Non-nutritive sweeteners; Sodium Cyclamate (E952), Sodium Saccharin (E954) and Acesulfame Potassium (E950), Emulsifier: Soy Lecithin.
ALLERGEN INFORMATION
Contains cow's milk and soy.
Manufactured in a facility that uses eggs, dairy, soy, wheat (gluten) and nuts.
Recommended products to use with this item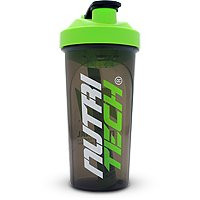 Directions
• Mix 2 or 4 scoops with 200 to 400 ml of water or milk.
• Take 1 to 3 servings per day.
• Take one serving within 20 minutes after your workout.
• On non-training days take a serving first thing in the morning.
• To add more protein to your diet, take 2 to 4 scoops before exercise and between major meals.
Notice
Regular training and proper nutrition are essential for achieving your goals. This product is not intended to diagnose, treat, cure, or prevent any disease. Consult your doctor prior to using this product especially if you have any suspected or known medical condition. Do not exceed recommended daily intake. Dietary supplements should not replace a proper diet.