Product Info
SSA Supplements Whey Isolate is low temperature cross flow microfiltered to provide a full spectrum of bioactive whey proteins including Beta-lactoglobulin, Alpha-lactalbumin, Immunoglobulin and Glycomacropeptides.
It contains whey isolate for extra quick and better absorption. The product is virtually free of fat, lactose and cholesterol containing the highest source of BCAAs, highest Bioavailability and highest nitrogen retention percentage compared to other protein sources.
For individuals who are sensitive to whey products, SSA Supplements Whey Isolate will leave you less bloated with no upset stomach than whey concentrate.
Related Products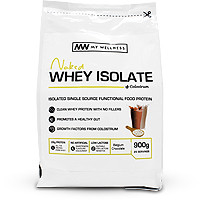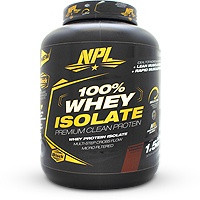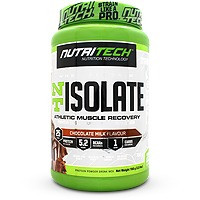 Nutrition Facts
Serving Size: 2 Rounded Scoops (32g)
Servings per Container: 23 (750 grams) / 46 (1.5 kg)

Amount Per Serving
Per 100 g
%NRV*
Energy
443,5 kJ
1 386 kJ
†
Protein
24.4 g
76.3 g
44%
Glycaemic Carbohydrates
1,2 g
3,7 g
†
of Which Total Sugar
0,5 g
1,6 g
†
Total Fat
0,4 g
1,1 g
†
of Which Saturated Fat
0g
0,2 g
†
Dietary Fibre#
200 mg
625 mg
†
Sodium
225 mg
703 mg
†
*NRV Per Serving-Nutrient Reference Values for individuals older than 4 years.
†-NRV not established #Dietary fibre obtained using AOAC 985.29
Ingredients
Whey Isolate, Cocoa Powder, Flavouring, Thickener, Insulin, Soy Lecithin, Salt, Non-Nutritive Sweeteners (Sucralose & Acesulfame k), Digestive Enzyme Blend.
ALLERGEN INFORMATION
Contains Cow's Milk
This product is produced in a facility that processes Eggs, Dairy and Soy.
Recommended products to use with this item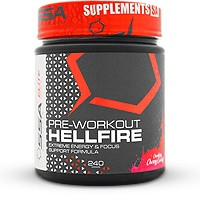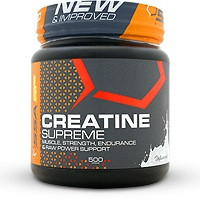 Directions
• Mix 2 rounded scoops (32g) in 200ml water or fat free milk.
• Take 1 to 3 serving daily to meet your daily protein protein requirements.
• Best taken in the mornings and after exercise as protein is at its highest demand during these times.
Notice
Seek advice from a health professional before use if you have any pre-existing medical condition. Do not use if you are pregnant or nursing, or if you are being treated for heart disease or high blood pressure. Should not be used in conjunction with any prescription medication, including MAO inhibitors, stimulants or anti-depressants. Discontinue use and consult your doctor if any adverse reactions occur. KEEP OUT OF REACH OF CHILDREN.