Product Info
USN Combat Games has been engineered for gamers for extreme gaming performance.
A unique formulation to support mental energy, overall performance, and improved reaction time.
The NEURO-FOCUS & ENERGY STACK contains caffeine, B vitamins, and other ingredients to assist mental acuity during your game time.
USN has included an EYE GUARD ANTIOXIDANT STACK with Marigold flower extract.
Providing a combination of two potent antioxidants called Lutein and Zeaxanthin to support eye health.
The USN Combat Games box set comes with a free shaker and a pre-gaming tub of 20 servings to take your performance to the next level!
Nutrition Facts
Serving Size: 1 Rounded Scoop (9 grams)
Servings per Container: 20


Amount Per Serving
*%NRV
Energy
80 kJ
Protein
0 g
Glycaemic Carbohydrate
4 g
Of which total sugar
3,7 g
Of which total sucrose
0 g
Total Fat
0 g
Dietary fibre
0 g
Total Sodium
1,6 mg
Potassium
2,0 mg
NEURO-FOCUS & ENERGY STACK
2 740,1 mg
L-taurine
1 000 mg
L-tyrosine
1 000 mg
Vitamin B6 (as Pyridoxine Hydrochloride)
10,0 mg
587%
Vitamin B12 (Cyanocobalamin)
10 µ
417%
Citicoline (CDP-Choline) (99%)
250 mg
Bacopa monnieri (L) Wettst. [whole herb, 8-12:1 extract standadised to Triterpene Glycoside 20 %]
150 mg
Caffeine Anhydrous
100 mg
L-theanine
100 mg
Rhodiola rosea L. [root powder]
100 mg
Phosphatidylserine 70%
30 mg
EYE GUARD ANTIOXIDANT STACK
512 mg
Vitamin C (Ascobic Acid)
500 mg
500%
Tagetes erecta L. (Marigold) [flower, extrcat standardised to Lutein 5 %]
10 mg
Tagetes erecta L. (Marigold) [flower, extrcat standardised to Zeaxanthin 5 %]
2 mg
*%Nutrient Reference Values (NRVs) for individuals 4 years and older (2010)
Ingredients
OTHER INGREDIENTS: Fructose, Anti-caking Agent, Palatinose, Flavouring, Citric Acid, Fruitaric Acid, Non-nutritive Sweetener Blend (Sucralose, Acesulfame-k). Colurant.
ALLERGEN INFORMATION
No common allergens have been added.
Manufactured in a facility that processes Milk, Soy, Nuts, (Peanuts), Oats (Gluten) and Fish.
Recommended products to use with this item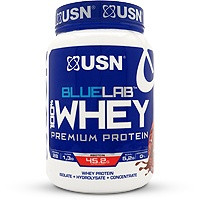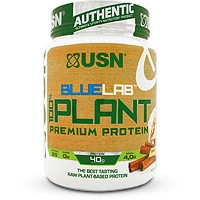 Directions
• Take 1 rounded scoop with 250-300 ml water.
• Shake or stir well, drink and dominate.
Notice
Consult your physician before using this product if you are taking any medications or under a physician's care for a medical condition. Adults only.
Limit the use of caffeine-containing products.
Not for use by those under the age of 18, women that are pregnant, trying to get pregnant, or nursing or those that are sensitive to caffeine.
Consult your healthcare provider prior to use if you are following a low protein diet. Do not exceed more than 2 servings daily.
Provides 100 mg of caffeine per 9 g serving. Too much caffeine may cause nervousness, irritability, sleeplessness, and, occasionally rapid heartbeat.
Do not consume caffeine /stimulants from other sources or within 4 hours of bedtime.
Do not consume caffeine from other sources while taking this product.
Limit the use of caffeine-containing products.
Remember that an adequate state of hydration must be maintained when using this product.
Food supplements should no be used as a substitute for a varied, balanced diet and a healthy lifestyle.