Product Info
Nutritech Endurade 2HRS+ helps meet the demands of athletes competing in multi-hour to multi-day events.
Premium Endurance Drink
For an athlete to compete at their best on the global stage they need an effective and complete form of replenishing electrolytes, restoring muscle glycogen and delaying muscle fatigue.
This product combines a 3:1 carbohydrate to protein ratio with added electrolytes and an amino acid blend to assist in delivering and sustaining consistent energy levels and increasing Nitric Oxide (N.O.) generation.
Carbohydrates for Fuel
Studies show ingesting carbohydrates during periods of prolonged exercise help to fuel muscles, improve or sustain athletic performance and have the beneficial effects of high muscle glycogen when the body's natural stores become depleted.
Each serving provides 20.4 grams of carbohydrates of which only 5.4 grams are sugar. The carbohydrate blend contains dextrose and maltodextrin which is a complex carbohydrate with a high glycaemic index for rapid metabolism.
Keep Lean Muscle
Research shows ingesting protein with your carbohydrate source is important during times of prolonged exercise, or the body starts to digest / breakdown muscle tissue for energy. Depending on your sport, muscle is needed for power and strength.
Nutritech Endurade 2HRS+ contains whey protein which is the highest biological value protein found in nature (derived from milk and the cheese making process).
The added electrolytes aid in energy regulation and the balancing of pH levels in the body. Electrolytes are lost through sweat.
Nutritech Endurade 2HRS+ is a comprehensive and affordable endurance performance aid designed to meet the demands of endurance athletes.
Related Products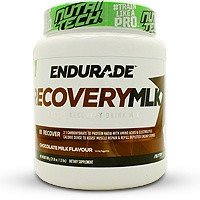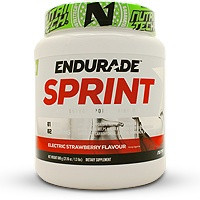 Nutrition Facts
Serving Size: 1 Scoop (30 grams)
Servings per Container: 20


Amount Per Serving
NRV*
Energy (kJ)
418.8
22
Protein (g)
6
Carbohydrates (g)
20.4
of which total sugar (g)
5.4
Total Fat (g)
0
of which saturated fat (g)
0
Dietary Fibre (g)
0
Di Potassium Phosphate (mg)
60
Sodium Chloride (mg)
150
Calcium Ascorbate (mg)
405
Potassium Chloride (mg)
150
Magnesium Oxide (mg)
150
Sodium Citrate (mg)
150
Chromium Citrate (mg)
3.75
L-Glutamine (mg)
1200
L-Taurine (mg)
300
L-Glycine (mg)
300
* Nutrient reference values (NRVs) for individuals from the beginning of 37 months and order expressed per single serving.
Dietary Fibre method of analysis - AOAC - 991.43
Ingredients
Maltodextrin, Dextrose, Whey Protein Concentrate, L-Glutamine, L-Taurine, L-Glycine, Di Potassium Phosphate, Sodium Chloride, Silicon Dioxide, Calcium Ascorbate, Potassium Chloride, Magnesium Oxide, Chromium Citrate, Flavouring, Colourants (E133), Non-nutritive sweeteners; Sodium Cyclamate (E952), Sodium Saccharin (E954) and Acesulfame Potassium (E950).
ALLERGEN INFORMATION
Cow's Milk (Whey).
Manufactured in a facility that uses eggs, dairy and soy.
Directions
• Mix 1-2 scoops (±30-60g) with 700ml of water (room temperature). Shake thoroughly and drink immediately and/or 1 bottle hourly during exercise.
• Can be used intermittently with ENDURADE™ SPRINT for variety and a boost of caffeine.
• Consume a serving of ENDURADE™ RECOVERY MILK directly after training or competition for rehydration and recovery.
Notice
Consult your doctor prior to using this product especially if you have any suspected or known medical condition. Do not exceed recommended daily intake. Dietary supplements should not replace a proper diet.