Meal Replacement Powder
Meal replacement powder is a sought after and popular product in competitive athletics and body building, as well as for those who enjoy its benefits for every day use. They not only aid in programs geared towards helping you shed excess weight, but also work as a convenient way to ensure the body is receiving necessary nutrients between wide gaps in meal times.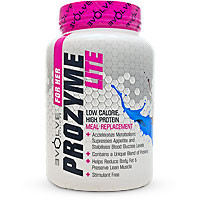 Sold Out. Temporarily out of stock.