Product Info
NPL Vaso Pump has been formulated with GlycerPump™ to be a potent nitric oxide promoting pre-workout, designed to improve energy levels and overall endurance, without the use of stimulants.
Stimulant-Free Pre-Workout
NPL Vaso Pump utilises clinically dosed active ingredients which may assist with muscle protein synthesis, as well as increasing the delivery of nutrient-rich blood to the working muscle. The precise combination of active ingredients may facilitate rapid muscle recovery and efficient energy utilisation during intense exercise. Ultimately, Vaso Pump supports athletic performance, including strength, power and speed.
If you are looking for a stimulant-free pre workout that will keep you increase your muscle pumps, aid in recovery and aid in mental focus, then NPL Vaso Pump is for you. Zero Carbs, Zero Crash! Great for high-intensity training.
Nutrition Facts
Serving Size: 20 grams (2 Rounded Scoops)
Servings per Container: 20


Amount Per Serving
%NRV*
Energy (kJ)
152 kJ
-
Protein (g)
0.0 g
0%
Glycaemic Carbohydrate (g)
1.0 g
-
of which total sugar (g)
0.1 g
-
Total Fats (g)
0.0 g
-
of which saturated fat (g)
0.0 g
-
Dietary Fibre (g) **
0.0 g
-
Total Sodium (mg)
384 mg
-
1. VOLUMISING MUSCLE PUMP MATRIX
4 075.0 mg
-
Glycer Pump
3 500.0 mg
-
Beetroot Extract
500.0 mg
-
Grape Seed Extract
50.0 mg
-
Niacin
25.0 mg
156%
2. STRENGTH & PERFORMANCE MATRIX
7 000.0 mg
-
Beta Alanine
3 000.0 mg
-
Betaine HCL
2 000.0 mg
-
Taurine
2 000.0 mg
-
3. MENTAL FOCUS MATRIX
2 050.0 mg
-
L-Tyrosine
1 500.0 mg
-
Choline
500.0 mg
90%
Vitamin B6
50.0 mg
2941%
Vitamin B12
100.0 mcg
4167%
4. ELECTROLYTE & LACTIC ACID BUFFERING COMPLEX
560.0 mg
-
Sodium
384.0 mg
-
Potassium
50.0 mg
-
Calcium
50.0 mg
4%
Magnesium
50.0 mg
12%
Phosphorous
26.0 mg
2%
* % NRV – Nutrient Reference Values for individuals older than 4 years.
– Not Established
** AOAC 985.29 (Method of analysis)
Ingredients
Glycerpump (Glycerol Powder), Anti-Caking Agent, Beta Alanine, L-Taurine, Betaine HCL, L-Tyrosine, Maltodextrin, Trisodium Citrate, Sodium Bicarbonate, Choline, Beetroot Extract, Flavouring, Salt, Magnesium Chloride, Vitamin B12, Calcium Phosphate, Potassium Chloride, Non-Nutritive Sweetener (Sucralose), Vitamin B6, Grape Seed Extract, Nicotinic Acid, Colourants.
ALLERGEN INFORMATION
None.
Made in a factory that handles Dairy, Soy, Egg and Gluten (Wheat, Barley, Oats).
Recommended products to use with this item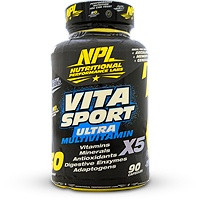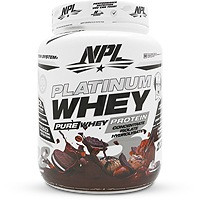 Directions
• Mix 2 rounded scoops (20g) with 200-250ml of cold water and consume 10-15 minutes before training.
Notice
Not intended for use by persons under the age of 18. If you suffer from a chronic medical condition or are using chronic prescription medication consult your healthcare practitioner before using this product. Do not use if you have any hypersensitivity or allergy to any of the ingredients. Discontinue use of this product as least 2 weeks prior to any scheduled surgical procedures. Always inform your healthcare practitioner when you are using other medication. If you are pregnant, or breastfeeding, please consult your doctor, pharmacist or other healthcare professional for advice before using this product. Discontinue use should you experience any adverse signs or symptoms when using this product.
Customer Reviews
Ineffective

Review by Nick

(16 January 2021)

I finished the whole thing and experienced pumps on only 2 occasions! And even then it wasn't anything mind blowing. I took it on an empty stomach every time to aid absorption but it often did nothing. The only thing that was consistent was the annoying tingling feeling from the beta alanine every time I took it. I was expecting a lot more from this product and I'm extremely disappointed because the name is what attracted me to it - VASO PUMP. But yet it failed to do that.

The taste is underwhelming and the effects are practically non-existent; no enhanced focus and no pump. I will not buy again.

Great Pre

Review by Tomahawk

(27 May 2019)

One of the better non stim pre workout on the market. Includes the glycerpump which is a patented product. Will definitely purchase again.

Good Quality

Review by Chris

(10 April 2019)

I've been using NPL for the past year and this has to be one of my favourite products. I've tested, combined and trained with their products and I've been very happy. Vaso Pump gets me going straight to that gym for a good session.

Amazing

Review by Pres

(9 April 2019)

Very happy. Great clean energy and no stimulant buzz feeling.

Disappointed!!!

Review by Sexy T

(19 March 2019)

Was really looking forward to trying to this pre when I purchased it; however, I was very disappointed when I did. Tried it several times on different days (as well as 2 of my gym buddies) and didn't feel any effect......no focus or pump! My HONEST opinion :(