Product Info
NPL Platinum Whey is designed for both men and women, looking to lose fat and preserve lean muscle, increase strength, improve immunity and reduce hunger.
Is an excellent source of protein and contains the highest quality protein available.
Platinum Whey is a premium protein supplement that is ideal for physically active individuals, whether professional, recreational or for health-conscious individuals looking to increase their dietary protein intake.
Supplementing with NPL's Platinum Whey may improve muscle recovery and promote lean muscle mass after intense exercise. In addition, NPL's Platinum Whey provides a great source of vitamins and minerals which contribute to promoting bone health as well as contributing to the support of muscle and nerve function.
Each serving gives 4.7 grams of Branched Chain Amino Acids (BCAAs) which are necessary for stimulating muscle protein synthesis following training or exercise, and therefore important for muscle growth.
NPL Platinum Whey supports a healthier physique and will assist you to perform at your optimal level.
• Blend of Whey Protein Concentrate, Isolate and Hydrolysate.
• Protein - 69 grams / 100 grams
• Each serving 4 grams BCAA
• Digestive Enzyme Blend
• Added Vitamins
• Imported from the USA
• Amazing Taste
Related Products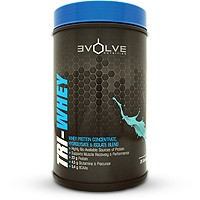 Nutrition Facts
Serving Size: 32 grams (3 Slightly Rounded Scoops)
Servings per Container: 28 (908 grams) / 62 (2kg) / 93 (3kg)


Amount Per Serving
NRV*
Energy
501.0 kJ
–
Protein
22.1 g
39%
Glycaemic Carbohydrate
2.8 g
–
Of which: Total sugar
2.3 g
–
Total Fat
2.2 g
–
Of which: Saturated Fat
1.3 g
–
Dietary Fibre **
0.9 g
–
Total Sodium
145.0 mg
–
Potassium
228.0 mg
–
Calcium
172.0 mg
15%
Magnesium
26.0 mg
5%
Phosphorous
123.0 mg
10%
Vitamin C
15.0 mg
15%
Nicotinic Acid
2.4 mg
15%
Vitamin E
2.3 mgTE
15%
Pantothenic Acid
0.8 mg
15%
Vitamin B6 (Pyridoxine)
0.3 mg
15%
Vitamin B2 (Riboflavin)
0.2 mg
15%
Vitamin B1 (Thiamine)
0.2 mg
15%
Vitamin A
135.0 mcg
15%
Folic Acid
60.0 mcg
15%
Biotin
4.5 mcg
15%
Vitamin D
2.3 mcg
15%
Vitamin B12
0.4 mcg
15%
AMINO ACID PROFILE
21.85 g
Of which BCAA
4.72g
Alanine
1.01 g
Arginine
0.56 g
Aspartic Acid
2.30 g
Cysteine/Cystine
0.46 g
Glutaminc Acid/Glutamine
3.84 g
Glycine
0.39 g
Histidine
0.47 g
Isoleucine
1.25 g
Leucine
2.29g
Lysine
1.97 g
Methionine
0.47 g
Phenylalanine
0.70 g
Proline
1.45 g
Serine
1.12 g
Threonine
1.39 g
Trytophan
0.38 g
Tyrosine
0.61 g
Valine
1.17 g
Taurine
0.00 g
% NRV – Nutrient Reference Values for individuals older than 4 years.
- Not established
** AOAC 985.29
Ingredients
Triad Protein System: Whey Protein Concentrate, Whey Protein Isolate, Whey Protein Hydrolysate, Flavouring, Milk Solids, Stabilisers, Salt, Lecithin, Anti-Caking Agent, Maltodextrin, Non-Nutritive Sweetener (Sucralose), Digestive Enzyme Blend, Vitamin Premix, Colourants.
ALLERGEN INFORMATION
Dairy, soy lecithin.
Made in a factory that also uses eggs, nuts, gluten (wheat, barley, oats).
Recommended products to use with this item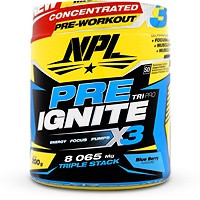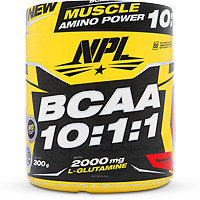 30

servings:

R289.00
R219.00
Directions
Add 3 slightly rounded scoops (32g) to 200ml of cold water or fat free milk, and drink 1-3 times daily.
Have a serving in the morning, and after training, as protein is generally at its highest demand then.
Serving size and mixing ratios may be adjusted to meet individual requirements and taste preferences.
Notice
Consult your doctor prior to use. Not intended for use by persons under the age of 16. Do not use if you are pregnant or nursing unless prescribed by a sports physician/dietitian. Maintain an adequate state of hydration while using this product.
Customer Reviews
Okay

Review by Claude

(25 September 2021)

The product isn't bad, but it definitely isn't something I would recommend. It works different for everyone, unfortunately it didn't work wonders for me.

Love the strawberry cheesecake

Review by Ryan

(9 August 2021)

Taste is beautiful. Works beautifully as a regular shake and works perfectly when mixed with oats none of that dryness that their anabolic whey gh gives.consistency is great. Digestion is spot on. nothing bad to say about this product. definitely on par with usn bluelab whey

Not bad. Not great

Review by Tranq

(21 June 2021)

Not a bad whey. The strawberry cheesecake flavour tasted great ,but the consistency was pretty thick for a simple whey protein. The product didn't mix well either.

Very Good Product, I'm loving it!

Review by Thaharry

(12 January 2020)

Great taste, easy to mix!

Love it

Review by RSV

(12 March 2019)

The taste never gets old, love it. Helped me to maintain muscle mass while eating at a calorie deficit.

It works if you do

Review by Bail

(1 February 2019)

Works well if the workout is good

Gains Gains Gains

Review by Charles Chairman

(20 January 2019)

I used a 2kg and it did wonders for me... every one noticed my gains.... I will definitely be using this product for a while.

Perfect

Review by Tee

(13 September 2018)

I have gain beautiful muscle thank u

Good product, except for the soy lecithin

Review by Sagymrat

(5 September 2018)

Can't believe they added soy lecithin.
Soy Lecithin has practically no nutritional value, it's almost always GMO, and although it doesn't have many of the harmful proteins contained in other soy products, it does contain harmful phytoestrogens.