Product Info
NPL Diet Pro is a high protein meal replacement shake to support weight management and lean muscle gains.
Weight Management Support
Fitness athletes on a fat reduction program watch the amount of calories, carbs, fat and protein they eat.
Meals are carefully prepared so that they know how many calories each one has.
If they are not able to make a meal they would use a meal replacement shake to give them the nutrition they need.
Take Away Replacement
Snacks and take-aways have different amounts of calories which can be difficult to control and in most cases lead to eating too many.
With a meal replacement shake you are guaranteed the same amount of calories and nutrients with each serving.
Control Hunger
This meal replacement shake includes a registered soluble dietary fibre called Fibersol 2.
Studies have shown Fibersol 2 to delay post-meal hunger by increasing PYY and GLP-1 hormones from the gut which tell the brain that you are full.
Lean Muscle
Building lean muscle not only gives your body shape but also naturally increases the fat burning process.
Each serving of Diet Pro gives you 25 grams of protein from quality Whey.
Optimal Digestion
Formulated with enzymes for optimal digestion to reduce any stomach discomfort associated with eating high fibre or dairy-based protein.
Vitamins and minerals have been added to provide a complete nutrient dense shake.
Save Money
NPL Diet Pro is not only a nutritious meal replacement shake when quality whole-food is not available but will save you money.
At the time of this review each serving will cost you R11.95. Buying an average take-away meal costs R40 – R50.
Related Products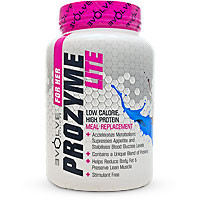 Nutrition Facts
Serving Size: 2 Rounded Scoops (45 grams)
Servings per Container: 20 (908 grams) / 40 (1.8kg)
Flavour: Choc Nut Sundae


Amount Per Serving
% NRV*
Energy
636.0 kJ
-
Protein
25.3 g
45%
Glycaemic Carbohydrate
10.9 g
-
of which total sugar
4.3 g
-
Total Fats
0.8 g
-
of which saturated fat
0.5 g
-
Dietary Fibre**
2.6 g
-
Total Sodium
299.0 mg
-
Potassium
224.0 mg
-
Calcium
239.0 mg
18%
Magnesium
32.0 mg
8%
Phosphorous
223.0 mg
18%
Vitamin C
50.0 mg
-
Nicotinic Acid / Amide / Niacin
8.0 mg
50%
Vitamin E
7.5 mgTE
50%
Pantothenic Acid
2.5 mg
50%
Vitamin B6
0.9 mg
50%
Vitamin B2
0.7 mg
50%
Vitamin B1
0.6 mg
50%
Vitamin A
450.0 mcg
50%
Folic Acid
200.0 mcg
50%
Biotin
15.0 mcg
50%
Vitamin D
7.5 mcg
50%
Vitamin B12
1.2 mcg
50%
L-Carnitine
250.0 mg
-
Green Tea
50.0 mg
-
Garcinia Cambogia
200.0 mg
-
* % NRV - Nutrient Reference Values for individuals older than 4 years.
- Not established
** AOAC 985.29
Ingredients
Whey Protein Concentrate, Whey Protein Isolate, Whey Protein Hydrolysate, Soy Protein Isolate, Maltodextrin, Skim Milk Powder, L-Glycine, Cocoa Powder (only in Chocolate and Red Velvet), Fibersol 2 ®, Flavouring, Stabilizer, Salt, L-Carnitine Fumarate, Garcinia Cambogia, Sucralose Acesulphame K Blend, Vitamin Premix, MCT (Medium Chain Triglyceride) Oil, Green Tea Extract, Colourant (E125 Red Velvet), Digezyme ®, Tolerase ®
ALLERGEN INFORMATION
Cow's milk, soy
This product is manufactured in a facility that uses materials containing milk, wheat, eggs, fish, peanuts, shellfish and tree nuts. (Allergen control in place)
Recommended products to use with this item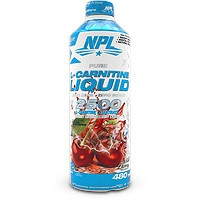 Directions
• Mix 2 slightly rounded scoops (approx 45g) to 200ml of cold water or fat-free milk and blend.
• Drink 1-3 servings daily.
• For best results follow an exercise program which includes weight training.
Notice
Consult your doctor prior to use. Not intended for use by persons under the age of 18. Do not use if you are pregnant or nursing unless prescribed by a sports physician/dietician. Maintain an adequate state of hydration while using this product.
Customer Reviews
Love the Flavour

Review by Jenny

(15 October 2020)

Bought the Vanilla Doughnut and just love the flavour!!! Could drink this for every meal. Service was excellent and delivery within 1 day. Will buy all my products from them!

Great taste

Review by FELIX

(6 October 2020)

Hi guys, haven't started using this product yet. Once I do and have something to review about I will post. Gathering from other reviews thought... all looks and sounds gr8!

love it!!!

Review by Yassss queen

(29 April 2020)

So delicious and keeps me full for long ,helps with cravings but more than that I don't snack so much, I feel good and motivated. The diet plan it comes with is so helpful and the meal and snacks are great choices. Also NPL has a fat burner called thermo cuts that is that is the only one that doesn't give me the gitters...

i lost 8kg in 4weeks.

Review by smiley

(26 February 2019)

i lost 8kg in 4 weeks
loved it with low fat milk.
i also liked mixing vanilla with some whole strawberries, or berrys or fruit and blend. just to add a twist.
i replaced it with breakfast and lunch.
unfortunately being on chronic medication i could ONLY take the shakes.
but I'm not stopping my yummy shakes.



Bang 4 buck

Review by Lutha

(29 January 2019)

Decent price point to match quality, works like a bomb helped me manage my meals and weight better and most importantly removed that fatty layer covering up the gains.

NPL keeps impressing

Review by Adni

(21 January 2019)

1st of all it tastes very nice compared to other chocolate flavoured products. It blends well. I've only just started using it, so can't say much about effectiveness. It does make you feel full. I do not eat before my 20 minute cardio in the morning (5h30). I take this shake at work round about 7h30 and it keeps me going untill the next snack time. Will see how it goes and update my review accordingly.

Its OK

Review by Lutha

(19 December 2018)

This is a great meal replacement, you just need to find the right amount that works for you, and it will give you the runs, overall it works

Lovely n tasty. Blends well

Review by Jae

(22 November 2018)

Keeps me full in between healthy snacks

I just love everything NPL

Review by Mish

(3 October 2018)

Best shakes by far, I love the Chocolate Sundae.

Love NPL products and it taste nice.

Review by Mitch

(25 September 2018)

Best product. Best results. Best taste. Wish i had more money to buy this every time.

Great

Review by Reinette

(24 September 2018)

Great taste great results

Pretty good

Review by Maegan

(8 October 2017)

NPL Pro Diet blends well, with no lumps.

Okay with just water. Amazing with milk.

Tried Vanilla Donut and Red Velvet,
Very yummy