Product Info
Conjugated Linoleic Acid (CLA) is seen as a "wonder nutrient" that occurs naturally in a wide variety of foods such as beef, some dairy products and turkey. In the modern diet there is just enough CLA for the actual purpose. According to the latest scientific research, CLA inhibits the body's mechanism for storing fat and causes the body to burn stored fat for energy.
CLA which is found in USN CLA has also shown to inhibit the process that is responsible for the deposition of fat in the body. CLA directs the body to use fat reserves for energy. It has shown to increase lean muscle while reducing body fat. A few other studies also revealed dramatic cholesterol reducing effects with CLA supplementation.
Supplementing with CLA should result in a leaner and healthier body.
Related Products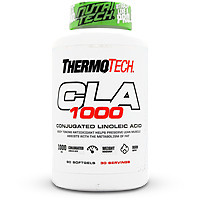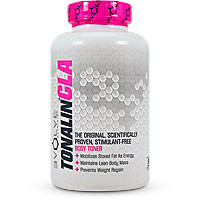 Nutrition Facts
Serving Size: 1 Softgel


Amount Per Serving
Conjugated Linoleic Acid (CLA) rich safflower oil
1000 mg
Of which CLA
800 mg
Ingredients
UltraLean Conjugated linoleic acid from safflower oil (80% CLA providing C9, T11 and t10, C12 isomeres in a 50:50 ratio), tocopherols 250ppm.
Recommended products to use with this item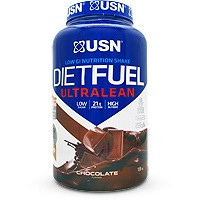 Directions
As a dietary supplement, take 2 softgels two to three times daily with or after meals.
Notice
As with all exercise and nutritional programs, please consult your physician first. Do not use if you are pregnant or lactating or if you have any medical condition. If anxiety, dizziness and depression are a result, lower dosage or stop use. For best results a sensible diet should be followed.
Customer Reviews
Awesomeness

Review by Ernest

(29 June 2020)

Best Fat control and fat converter in energy

Still in the process to see change

Review by Mwezi

(10 May 2018)

I started with the lipo weight loss aid I did see change with that one I'm now left with 20 or more cla so I'm still awaiting results

USN CLA

Review by miss A

(7 March 2018)

Hmmmm....I used USN phedracut an lipo b4 and I can certainly say that USN is the best weight loss aid I have ever used,am using CLA only now but I am confident in saying it will work well too

low energy levels during workout

Review by mants

(13 November 2017)

I notice a huge drop in energy levels after taking these pills.

not effective

Review by Larry

(8 April 2014)

does not make a huge difference on its own. you have to combine it with a variety of other supps like caffeine, green tea extract, l-carnitine and efa's to really use it correctly

Not too bad

Review by Lizani

(20 February 2013)

I only used two containers for a while. It doesn't last so long since you have to take multiple capsules daily. I only took 1-2.

It doesn't assist in weight loss but it maintains our current weight. I've never measured my body fat so I can't say it does reduce it, although it prevents fat storage up to a point. It didn't however increase lean body mass, but that's just me. I'm a hard gainer and a hard loser :)