Product Info
USN Diet Fuel Ultra Lean represents the newest and most advanced technology for management of body weight while still maintaining lean muscle tissue.
This delicious, low-GI formula provides you with a compact snack/light meal for any time of the day. It contains essential nutrients in adequate quantities to help promote sensible, but also prolonged weight control.
The cutting-edge blend consists of N-Acetyl-L-Carnitine, HCA (Hydroxycitric acid) and Chromium which have been shown to assist the weight control process through various mechanisms (excluding central nervous system stimulation).
The formula includes 21g High Biological Value Protein from various sources, as well as high fibre levels. Research has shown that protein rich food and a high fibre intake, could increase secretion of the anorexigenic insulinotropic hormone and glucagon-like peptide-1 (GLP-1) to improve glucose tolerance and reduce weight gain.
The high quality protein substrates further assist in improving protein synthesis and lean muscle maintenance.
Nutrition Facts
Serving Size: Serving Size : 2 Scoops (45 grams)
Servings per Container: 40

Amount Per Serving
%NRV*
Energy
652 kJ
Protein
21,4 g
38%
Glycaemic Carbohydrate
6,5 g
of which Total Sugar #
1,8 g
Total Fat
2,3 g
of which saturated
1,1 g
Cholesterol
33 mg
Dietary Fibre**
4,1 g
Novel Fibre***
2,4 g
Total Sodium
287 mg
Potassium
263 mg
Vitamin A
411 µg RE
46%
Vitamin B1
0,7 mg
56%
Vitamin B2
0,7 mg
51%
Nicotinamide
7,2 mg
45%
Vitamin B6
1,0 mg
57%
Folic Acid
224 µg
56%
Vitamin B12
2,4 µg
100%
Biotin
13 µg
44%
Pantothenic Acid
2,3 mg
46%
Vitamin C
50 mg
50%
Vitamin D
7 µg
44%
Vitamin E
7,7 mg TE
51%
Calcium
260 mg
20%
Chromium
32 µg
90%
Copper
0,1 mg
8%
Iron
6.4 mg
36%
Magnesium
213 mg
51%
Manganese
0,7 mg
32%
Phosphorus
222 mg
18%
Selenium
11 ug
19%
Zinc
2,1 mg
19%
Taurine
1500 mg
N-Acetyl-L-Carnitine
200 mg
Garcinia Cambogia Extract (60 % HCA)
200 mg
Glycaemic Index
LOW
*%Nutrient Reference Values (NRVs) for individuals 4 years &older (2010)
** AOAC 985.29 method of analysis
***AOAC 997.08 method of analysis
#Mostly instrinsic dairy sugar.
Ingredients
Diet Fuel protein blend (Whey protein blend (Whey protein isolate, Whey protein concentrate), Soya protein isolate, Calcium caseinate, Milk protein concentrate), Maltodextrin (Traditional and lower GI version), Cocoa powder, inulin, Taurine, Flavouring, Polydextrose, Vegetable fat powder (From palm kernel), Stabilisers, Tricalcium phosphate, Magnesium oxide, Sodium chloride, Garcinia cambogia extract, N-acetyl L-carnitine HCl, Vitamin premix (Ascorbic acid, Vitamin E acetate, Nicotinamide, Vitamin A acetate, Vitamin D3, Calcium-D-pantothenate, Folic acid, D-biotin, Cyanocobalamine, Riboflavin), Non-nutritive sweetener blend (Sucralose, Acesulfame-K), Potassium chloride, MCT powder (Medium Chain Triglyceride vegetable powder (From palm kernel)), Tolerase™ L(pH-stable Lactase), Chromium picolinate.
ALLERGEN INFORMATION
Cow's milk, Soy.
Manufactured in a facility that processes (may contain traces of) Gluten (oats), Fish and Nuts (Peanuts). Contains lactose (milk sugar), but suitable for lactose intolerant individuals due to the addition of Tolerase™ L (Lactase enzymes).
Whey may contain traces of Soy (from Lecithin).
Recommended products to use with this item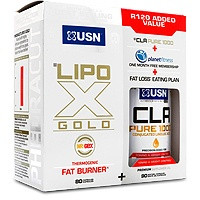 Directions
• As nutritional supplements, add approximately 2 scoops (45 g) to 250 -350 ml of cold water or fat free milk and blend or shake in a hand held shaker for about 30 seconds.
• Have 1 to 3 servings daily as snacks in-between meals, or as a light meal (servings may be halved).
Notice
Consult you doctor prior to use, especially if you have a medical condition. Not recommended for pregnant/lactating women or individuals under the age of 18. Tolerance of lactose is variable – please seek advice as to the role of lactose in the diet. It is important to drink at least 10-12 glasses of water per day. Do not exceed the recommended daily intake. This product should not replace varied, balanced diet and healthy lifestyle.
Customer Reviews
Vanilla cream added fruit and blend with water

Review by Adele

(10 August 2019)

Tastes great and keeps you full

Good

Review by Piet

(18 January 2019)

Try adding 100 ml of skim milk to the mix, it helps with the taste, rather than just water.
Been using it for a year and is the easiest lunch ever.

Fantastic Product!

Review by Tee

(11 December 2018)

Ever since I started using it , I've had no carbohydrate cravings (which I used to have). It keeps you full for long and balances your blood sugar well. I personally love the Strawberry flavor . Great product , I would highly recommend :)

Potentially dangerous

Review by Caroline

(14 October 2018)

I had a terrible allergic reaction to this as I'm allergic to iodine and there's clearly iodine in this product (and probably others as well) but it doesn't say anything on the label.

weight loss

Review by precious

(11 June 2018)

Very much perfecto! Started using the product last month and I've lost alot of weight ,i prefere vanilla flavour♡♡

not bad so far

Review by Pepper

(23 May 2018)

On the product for one week. lost 1 kg but also stepped up intensity of my gym sessions. Not sure if the increased intensity of my gym sessions is starting to yield the results or if it's the gym. i am starting to feel a little irritable and jittery but can't for certain say its the product that is the cause

best shake

Review by luv candy

(10 May 2018)

best shake everi lost almost 10kgs in 2months i replaced 2meals with the shake and i snack with fat free yorghut and fruits n for dinner i eat boiled veggies and meat....

Does what it says on the label

Review by Phil

(8 April 2018)

Firstly, I lost 17kgs on this stuff. I took it as a supplement to help me recover from a muscle repair operation The surgeon and biokinetics therapist was amazed at my recovery, which they say is probably due to the protein in whey. Stuff like MCT oil, Chromium picolinate I don't have a problem with and might even be OK for me. Protein, soy or whey and Caseinate is cool. I also appreciate that supplement world provide info such as ingredients. Taste, they have a new taste that's edible.

Issue with the product (PALM FAT POWDER)

Review by ShadowKing

(25 March 2018)

I have one serious issue with this product. How can it be a lean protein powder when one of its components is "vegetable oil powder (from palm kernel)".

There have been various scientific studies that show that PALM OIL ACTUALLY PREVENTS FAT LOSS AND CREATES A FAT LAYER THAT WILL BE EXTREMELY DIFFICULT TO ELIMINATE.

BEWARE THIS IS A SERIOUS ISSUE!

Not bad not good

Review by Poyoyo

(3 March 2018)

Strawberry flavour too.much sugar

EEEEUuuuugghhh!!!!

Review by Lishkadelica

(22 February 2018)

Most revolting taste in the world... (tho' I only tried the chocolate)... (think synthetic chocolate flavoured powdered egg white mixed with sand) Rather get a sample of this to see if you can stomach it, before wasting your money on something you just can't swallow - and as such, see results :-(

THE BEST

Review by Jay

(25 January 2016)

I've tried many different brands but this shake by USN has to be the best! My favourite is the vanilla flavour and I really find it fills me effectively.

Perfect in aiding

Review by Locoz

(25 January 2016)

I am fairly active in training and hit a plateau with regards to results. Tried the Vanilla flavour, Mixed with water only it is waaay too sweet! Blended with granny smith apples (3-4 depending on size) with a little bit of water, server very chilled tastes amazing, lasts longer and aids in weight loss given that you stay active, this will not work (in my opinion & experience) if you are not training/taking a break from training.

Good

Review by phiwahe

(4 August 2015)

this product has effective results.I lost a lot of weight in a short time ,you ll gel full the whole day.

Great product

Review by Jay-T

(19 July 2015)

I just started using this product 2 weeks ago.I bought the vanilla flavour. I must say I am impressed and happy with the results. I lost some weight around my waist and my belly fat is also reducing. Good product. It works even better if you have oatmeal as breakfast in the morning which is also high in protein, fibre and clean carbohydrates. I go to gym in the morning and I combine my workout doing both cardio and endurance training. Remember to eat your vegetables. I changed my diet. In the place of white sugar I bought brown sugar but only use a little bit of sugar. Sugar is not healthy but brown sugar is at least the healthier alternative. Replace white rice with brown rice and also if you eat potatoes rather buy sweet potatoes instead of regular potatoes. Use skim milk in your cereal. If you love meat make sure to eat fish as it is high in protein and omega 3 compared to other meats. Chicken is also good. It's even better to eat skinless chicken breast. Use peanut butter with low GI brown bread and avoid using cooking oil when it comes to cooking your favourite meals. They high in saturated fats and polysaturated fats. Drink water throughout the day. Trust me this will help you see good results along with using this delicious diet fuel shake within a short time.

10 days and so far so good!

Review by mona

(10 June 2015)

Recently changed my diet, cutting out sugar, salt, fatty/processed foods and my mom said I should use a diet meal replacement shake, usn looked like a good option since I also joined the gym. It fills me up, I have it for breakfast and don't get hungry again until lunch time, I use to be addicted to fizzy drinks and monster energy drinks but since using usn I don't even crave them. My clothes are starting to feel loose so it must be working since I rarely have time for the gym. But I am sure I wouldn't be seeing the same results if I had not changed my diet also.

AMAZING!!!!!

Review by Babybongz

(29 March 2015)

I really used to be a snacks addict. I used to eat a lot of chips and chocolates... you can name them I was a fan. Ever since I started drinking the diet fuel, I do not even crave for them. It's like a punishment when I have to eat snacks. My intake of food is so minimum and I have the energy to exercise. I was born fat and embraced my curves but, now they are shaping up big time. Only a week but, I'm seeing changes. Thank you USN TEAM

Good as a smoothie

Review by great

(24 February 2015)

Vanilla is good. I add to water with fruit and vegetables and then blend. It may have boosted weight loss but i do exercise a lot.

missing scoop

Review by rebecca

(1 December 2014)

This is a good product.however wen I purchased my diet fuel a month back I didn't get a scoop so I haven't been taking it in the correct dose.when I went back to dis chem they had said to me that all comes with a scoop....lol so wheres mine?

Good

Review by Champion 8

(4 November 2014)

Very effective! Fills you up for long. Taste is not great. Tastes like super M(chocolate) made out of water. Not bad but not great.

not bad

Review by chuckyj

(20 October 2014)

Not crazy about the flavours but it mixes well, good as a convenient meal/snack replacement. I get hungry too soon after use though

not convinced

Review by Larry

(8 April 2014)

I've heard some good reviews of this product but it has not really worked for me. would rather eat whole foods

Its average

Review by Jaco

(9 November 2012)

It tastes good, but the same old boring flavours. It mixes well and works.

Not too bad

Review by Aveindha

(3 August 2012)

I don't mind the taste, its quite nice actually, but i do prefer it with milk. I haven't been using it for that long. thing is though, I feel hungry only 2 hours after drinking it...I preferred GI lean shakes... but this does say snack replacement, although with the added sugars it makes for a little higher in sugars than I usually like.

Decent For The Money

Review by Justin

(30 April 2012)

One of the first supplements I used. Decent protein content per serving but I don't like the added sugars and fillers. I've used all the flavours, Strawberry is probably your best bet though Vanilla is nice if you add fruit to make a smoothie. Not a bad meal replacement product for the price. This must be used as a meal replacement otherwise you run the risk of consuming too many calories and carbs. Use a low calorie pure whey if you seeking a protein shake (pre & post workout).

Tasty & Effective

Review by Annerie

(29 February 2012)

I used water the first time I prepared my shake and found it to be acceptable but nothing to right home about. The 2nd time round I used Fat Free Milk and that made all the difference. I enjoy my shakes thoroughly and find it to be very filling.
It is a great meal replacement product!

fills you up for longer!!!

Review by Mariska

(6 January 2012)

other meal replacements fill you up for at least half an hour. with Diet Fuel Ultralean gives you the full feeling for about 3-4 hours. its divine with skim milk but not so bad with water either... preferably ice cold!

this is my one step closer to a leaner ME!

fat loss

Review by ziyaad

(17 October 2011)

i found the product to really work for me i have been using this product for 5 months and found it to be very effective


Good for its price

Review by Daniel

(28 August 2011)

USN Diet Fuel is a good product for its price. The things which make is not as effective as it could be are the fillers that are in it. I followed a strict eating regime as well as worked out a lot and did a lot of cardio while on it and I got better results from just drinking a 100% pure Whey protein then from drinking diet fuel as a meal replacement. The vanilla flavour tasted good and for its price it is good if you are looking for a meal replacement but I recommend lots of gym, cardio, a healthy diet and a pure whey protein rather than using this product.

has assisted me in weight loss

Review by candz

(12 July 2011)

i started this product a month ago, and there is definite change in my weight. i have lost alot of fat. i also follow a strict gym schedule. i think it has assisted me in losing weight.

Just go for it

Review by Jaco

(19 April 2011)

It doesnt taste thate nice but rather drink it with milk as a shake rather than using water. You get use to the taste and just tell yourself it will help you lose weight, it works