Product Info
Optimum Nutrition Serious Mass is calorie rich protein shake for rapid mass gain.
Increase Your Body Weight
This product has been made for athletes with an intense training schedule or hard gainers who just cannot pick up any weight.
To get more size you need to eat more. Either increase the amount of food at each meal or have more meals. However some might find it physically challenging to eat the amount of food necessary to gain weight.
Mega Calories
A mass gainer will give you additional calories and nutrients in a delicious drink to increase your weight. Each serving of this shake will give you a massive 1250 calories.
To get the same amount of calories you would need to eat 3 hamburgers and a pack of chips!
Super Shake
Because you drink this product you can easily increase the amount of calories by adding in extra ingredients like a Banana, Peanut Butter or some Granola.
Size and Muscle
Every serving will give you 50 grams of quality protein to increase muscle. Protein is a vital nutrient responsible for the muscle building process.
25 Vitamin and Minerals
To make this gainer a complete high calorie, nutritious shake 25 important vitamins and minerals have been added to support your bodybuilding goals.
Premium Quality
This product is manufactured in the EU in accordance with European food and supplement regulations. The manufacturer confirms that the dairy ingredients are GMO free.
Optimum Nutrition Serious Mass is a premium mass gainer for the hard gainer wanting rapid results.
Nutrition Facts
Flavour: Vanilla
Serving Size: 2 Heaping Scoops (334g)
Servings per Container: 16

Amount per Serving
% RI per Serving
Energy
5248kJ / 1261 kcal
63 %*
Fat
4.4 g
6 %*
of which saturates
1.3 g
7 %*
Carbohydrate
252.3 g
97 %*
of which sugars
29.9 g
33 %*
Protein
53.1 g
106 %*
Salt
1.513 g
25 %*
% NRV per 100g
Vitamin A
299 mcg
11 %*
Vitamin D
2 mcg
12 %*
Vitamin E
4 mg
9 %*
Vitamin C
22 mg
8 %*
Thiamin
0.5 mg
18 %*
Riboflavin
0.6 mg
14 %*
Niacin
7 mg
13 %*
Vitamin B6
0.7 mg
14 %*
Folic Acid
71 mcg
11 %*
Vitamin B12
0.5 mcg
4 %*
Biotin
55 mcg
33 %*
Pantothenic Acid
2 mg
10 %*
Potassium
1229 mg
18 %*
Chloride
649 mg
24 %*
Calcium
556 mg
21 %*
Phosphorous
191 mg
8 %*
Magnesium
51 mg
4 %*
Iron
4 mg
9 %*
Zinc
3 mg
8 %*
Copper
0.5 mg
10 %*
Manganese
0.6 mg
10 %*
Selenium
27 mcg
15 %*
Chromium
130 mcg
98 %*
Iodine
51 mcg
10
Sodium
605 mg
†
* Reference intake of an average adult
† Daily Value not established.
Ingredients
Maltodextrin, Protein Blend (Whey Protein Concentrate, Calcium Caseinate, Egg Albumen), Flavourings, Mineral Blend (Di-Potassium Phosphate, Sodium Chloride, Magnesium Phosphate, Ferric Pyrophosphate, Zinc Oxide, Copper Gluconate, Manganese Sulphate, Chromium Chloride Hexahydrate, Potassium Iodide), Whey Powder, Medium Chain Tri-Glycerides, Creatine Monohydrate, Choline Bitartrate, L-Glutamine, Glutamine Peptides (GLUTEN), Inositol, Colours (Curcumin, Beetroot Red), Vitamin Blend (Ascorbic Acid, Vitamin E-Acetate, Niacinamide, Biotin, Vitamin A-Acetate, Calcium-D-Pantothenate, Pyridoxine Hydrochloride, Folic Acid, Cholecalciferol, Thiamine Hydrochloride, Riboflavin, Vitamin B12), Sweetener (Sucralose).
Allergen Warning: Contains gluten, egg, milk.
May contain peanuts, soy, nuts.
Recommended products to use with this item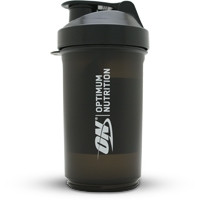 Directions
• Add two heaped scoops (334 grams) to a blender filled with 710 ml of water.
• Blend for 45-60 seconds.
• Then add a few ice cubes and if desired other calorie contributing ingredients like a banana or peanut butter.
• Use between meals (mid-morning and mid-afternoon) to support a high-calorie diet.
• A serving can be taken after your workout.
• Drink a serving about 45 – 60 minutes before bed to provide nutrients to muscles throughout the night.
• New users may find it beneficial to begin with half a serving daily for the first week and then gradually increase to 1 or more full servings several times a day.
Notice
Not for use by those with pre-existing medical conditions or those taking any medications, those under the age of 18 or women that are pregnant or breast-feeding.
Customer Reviews
The Best Mass Gainer

Review by Rayyaan

(16 April 2018)

I'm a hard gainer and gained 5kg from the first pack I bought. The results were insane and I only took half servings. Taste was the best I've had in a Mass Gainer so far. Chocolate flavour. Just make sure you have solid workouts and you'll definitely see the results. Only sad thing is the price:(

Terrible taste and high price

Review by Daniel

(2 November 2017)

Optimum nutrition is without doubt an excellent brand, but the vanilla Serious Mass is the worst supplement I have ever tasted. Have tried quite a few other mass gainers and there are many that taste much better at a more reasonable price

The best mass gainer ever. Period!

Review by Moodley

(15 August 2017)

This is the best mass gainer ever. You will never get anything better. It works like a gem. In just the first month i started seeing results. It's really worth the money. It is the most pure mass gainer. Optimum nutrition never fails to impress.

Great product but pricey

Review by Big Sid

(18 February 2016)

This supplement costs 600 bucks back in 2013 it's amazing how expensive it is now.I've used this product back in 2013 and gained 6kg.Try it if you can afford it,You won't be sorry

Best weight gainer ever

Review by Thulani

(2 March 2015)

This product is worth every cent i gained for Kilo's in one month granted not all clean but cumin there's very little supplement where you can gain clean muscle without fat while bulking.But I Gained 4 kilos in one month and going on my second cycle before cutting but i can definitely see the difference and also guys at the gym are complementing.

Not worth the cash

Review by Roger

(14 November 2014)

This product didn't work, I recommend usn hyperbolic mass for half the price

Optimum Nutrition Serious Mass

Review by jamesfranco

(13 October 2014)

This is the best product to gain weight easily.Thanks for the product.

Excellent Results

Review by Ricardo

(11 January 2014)

Simply the best weight gainer on the scene. Packed on 5kg in 5 weeks and experienced significant increase in strength and stamina. Powder mix really well and tastes great (chocolate). Scoop is bit big for protein shaker though. Pricey but worth every cent!

It work for me

Review by Artem

(20 May 2013)

I've started my 2nd pack so far. 1st pack experience:my 'one serving' is 1 scoop (160g) blended with 300ml of water. 2 times per day:1st between the meals (around 11 am), 2nd - right after the training. So it's 320g of gainer + 3 standard meals per day. Result is 3kg for 1 month - from 68 to 71 kg (I'm 177cm tall). And I can clearly see that is not only musсles, but it's going natural. You really can't gain only muscles (if we talk about fast gaining).
CHOCOLATE TASTE is GOOD.

great results

Review by wandi

(7 May 2013)

I used serious mass with ON BCAA and saw great results in two moths of using it. huge gains in mass and strength. the best mass gainer I've taken to date.

does the job

Review by Mohammed

(10 March 2013)

picked up a lot of fat but gave me some needed meat, from 67 to 72 kg in no time

Most effective weight gainer

Review by Chad

(27 February 2013)

I take this product purely based on its effectiveness! I've tried 5XL (which is great!) and Universal Real Gains recently but none of them work as well as SM! The servings are huge so i split them in to 2 per day and i still feel a bit bloated after taking one. For hard gainers, this is one of the quickest and easiest ways to get good calories in.

The chocolate tastes okay, I wouldn't go for the strawberry again. Very expensive product, but you do get for what you pay for. If you are serious about gaining weight, I suggest this product!

Great Mass Gainer

Review by Brenton

(10 February 2013)

I'm finished with my second bag, what a great product!

Other than being on the expensive side, everything else is good about this protein.

Ultimate

Review by SASSN

(25 October 2012)

Only mass gainer for me!!

Excellent

Review by Zubair

(14 September 2012)

By far the Best weight Gainer around especially for the hard gainer.(myself). Go for the chocolate flavour. Calories is slightly more and use with full cream milk. Little pricey though but overall an excellent product by Optimum. The right diet and we talking 6 kilos in one month.

Fast Resuts!

Review by EN

(11 September 2012)

Extremely effective supplement, could not believe how fast this stuff works! I went from 87kg to 91kg in less than a month without changing my diet and it helped me dramatically increase my strength. Save up some money and buy this supplement, you wont regret it!!!

Great product

Review by Felixgustaf_994

(3 September 2012)

Good weight gainer. Helped me pack on 5kilos in 2months(not all muscle though) and some fat which is expected. For people who say it didn't work for them its cause you aren't eating enough food to begin with. I hit my calories (3000) then add one shake a day for me to gain weight.

effective

Review by Thamzz

(27 August 2012)

this is a great product was sitting on 68kgs am now weighing 72 so picked up a fair amount. only problem is serving size is big and prices is just not worth it but yeah its a good product for those with big bucks

a bit pricey but the gains are worth it

Review by soeren

(3 July 2012)

A bit on the pricey side but the quality of ON just cannot be beaten. Alone the sheer amount of carbs (252g) per serving make it superior to all other brands. The total calories per serving (1250) are also high above the competition. stacked with some good protein this is the best weight gainer i have used to this day.

GREAT

Review by Woldz

(23 May 2012)

The name of the product says it all. This product is just amazing, i got some samples for a week, and i gain a 1 kg of muscle and no fat. tastes great, and the price is great at supplementworld.co.za