Product Info
Barbarian Nutrition Hydra Charge is a hydrating amino acid drink for protecting lean muscle and improved recovery.
All 9 Essential Amino Acids
This is a complete amino acid product containing all 9 essential amino acids which include BCAAs.
Research has shown that for BCAAs to be effective they need to be consumed together with other essential amino acids.
The BCAAs used in this product are InstAminos™ which is a trademarked blend of instantised BCAAs for superior mix-ability.
Hydration
To fuel the most intense workouts a hydrating complex made up of electrolytes and CocOganic™ (coconut water powder) have been added.
Stating hydrated during and after your workout is vital to maximise recovery and lean gains.
Performance Boost
The vitamin B complex in Barbarian Nutrition Hydra Charge ensures for a stimulant-free workout performance boost.
This is the perfect training endurance product for athletes who train at night or prefer not to take stimulants.
Hydra Charge is a brilliantly formulated during workout drink designed to protect lean muscle, keep you hydrated and increase training performance. Try it now!
Related Products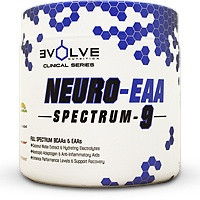 Nutrition Facts
Serving Size: Serving Size : 1 Level Scoop (12 grams)
Servings per Container: 30

Amount Per Serving
DV%*
Energy
26kJ
†
Protein
0 g
Carbohydrates
0,4 g
†
of which Sugar
0,1 g
†
Total Fat
0,1 g
†
of which Saturated Fat
0,1 g
†
Total Sodium
300 mg
†
Total Potassium
192 mg
†
INSTANTIZED BCAAS (as InstAminos ™)
2:1:1 5000 mg
†
L-Leucine
2 500 mg
†
L-Isoleucine
1 250 mg
†
L-Valine
1 250 mg
†
ESSENTIAL AMINO ACID BLEND
1 100 mg
†
L-Theonine
300 mg
†
L-Lysine
300 mg
†
L-Phenylalanine
300 mg
†
L- Tryptophan
80 mg
†
L-Histidine
80 mg
†
L-Methionine
40 mg
†
HYDRATION
1 785 mg
†
ELECTROLYTE POTENTIATING COMPOUND
Taurine
1 000 mg
†
CocOganic™ (Coconut Water Powder) (Cocos Nucifera) (Fruit)
250 mg
†
Di-Sodium Phosphate
300 mg
†
Di-Potassium Phosphate
190 mg
†
Magnesium (as Magnesium Gycinate)
45 mg
12%
B-VIT COMPLEX
55 mg
†
Niacin (as Niacinamide)
30 mg
188%
Vitamin B6 (as Pyridoxine HCL)
15 mg
881%
Vitamin B1 (as Thiamine HCL)
10 mg
832%
Vitamin B12 (as Cyanocobalamin)
70 mcg
2917%
* Percent Daily Values are based on a 2 000 calorie diet. Your daily values may be higher or lower depending on your calorie needs.
†-%DV Not established.
Ingredients
Instantized BCAAs (as InstAminos™) 2:1:1 (Leucine, Valine), EAA Blend(L-Threonine, L-Lysine, L-Phenylalanine, L- Tryptophan, L-Histidine, L-Methionine), Taurine, Coconut Water Extract (Cocos Nucifera)(Fruit), Di-Sodium Phosphate, Di-Potasium Phosphate, Magnesium Glycinate, Niacinamide, Pyridoxine Hcl, Thiamine Hcl, Cyanocobalamin.
Other Ingredients: Flavouring, Non-Nutritive Sweeteners (Sucralose and Acesulfame k), Anti-Caking Agent. Colourants (E104, E110).
ALLERGEN INFORMATION
Contains Coconut.
This product is produced in a facility that processes Whey, Casein and Egg.
Directions
• Mix 1 serving (12g) with 250-300ml water and consume during your workout.
• A second serving can be taken after, if the workout demanded more than usual.
• On days you find yourself off gym, consume 1-2 servings throughout the day for increased recovery.
• Combine with a diet and training program for best results.