Product Info
Barbarian Nutrition Warrior Whey is a cutting edge blend of whey protein concentrate and isolate formulated to repair damaged muscle tissue gained in battle.
Lean Gains
Each serving will give you 24 grams of protein from quality whey concentrate and isolate sources.
On average athletes should be looking at consuming approximately 25 – 30 grams of protein per meal to meet their daily protein requirements.j
Improved Digestion
Barbarian Nutrition Warrior Whey has been formulated with the digestive enzymes Aminogen® to enhance absorption of the whey to maximise your lean muscle gains.
Related Products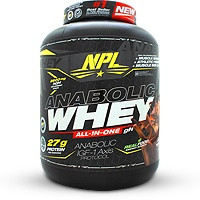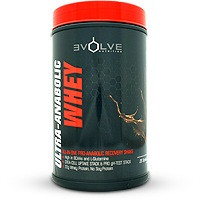 Nutrition Facts
Serving Size: Serving Size : 2 Level Scoops (30 grams)
Servings per Container: 58

Amount Per Serving
NRV
Calories
116
Protein
24,2 g
48%
Total Carbohydrates
1,3 g
†
of which Sugars
1 g
†
Total Fat
1,6 g
†
of which Saturated Fat
0,5 g
†
Dietary Fibre
0 g
†
Total Sodium
53 mg
†
Potassium
148 mg
†
Calcium
156 mg
†
Phosphorus
95 mg
†
Magnesium
17 mg
†
Chloride
32 mg
†
Aminogen
300 mg
†
TYPICAL AMINO ACID PROFILE
L-Leucine
2,7 g
L-Isoleucine
1,4 g
L-Valine
1,4 g
L-Lysine
2,3 g
L-Threonine
1,4 g
L-Methionine
0,5 g
L-Phenylalaline
0,8 g
L-Tryptophan
0,4 g
L-Arginine
0,7 g
L-Histidine
0,5 g
L-Alanine
1,1 g
Aspartic Acid
2,6 g
L-Glutamine Acid
4,2 g
Glycine
0,4 g
L-Proline
1,9 g
L-Serine
1,3 g
L-Tyrosine
0,7 g
L-Cysteine
0,5 g
† NRV- Nutrient Reference Values for individuals older than 4 years
Ingredients
Whey Protein Concentrate Instantized Whey Protein Isolate, Aminogen™, Sucralose.
Directions
• Mix 2 level scoops with 250ml of water.
• Mixes easily with a spoon or shaker.
• Is best used immediately after training and can also be used any other time of the day to meet, your daily protein requirements.
Notice
Seek advice from a health care professional before use if you have any per-existing medical condition. Do not use if you are pregnant or nursing, or if you are being treated for heart disease or high blood pressure. Should not be used in conjunction with any prescription medication, including MAO inhibitors, stimulants or anti-depressants. Discontinue use and consult your doctor if any adverse reactions occur. KEEP OUT OF REACH OF CHILDREN.