Product Info
NPL Anabolic Whey is a new, exclusive protein designed for athletes who are looking to build lean muscle fast, enhance strength and speed up recovery.
Feed your body with our ALL-IN-ONE anabolic muscle building formulation for a leaner, stronger physique.
Anabolic Whey has been fortified with Creatine Monohydrate, Glycine,Taurine and ZMA. This may increase Growth Hormone and Testosterone production to promote lean muscle growth and boost muscle recovery.
Anaboilc Whey contains high levels of BCAAs and other essential amino acids which are required for muscle growth.
NPL Anabolic Whey is designed to support the physiological function of the growth hormone axis which axis which exists to increase anabolic cellular processes of protein synthesis and mitosis while slowing down apoptosis.
Related Products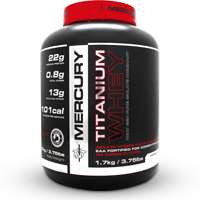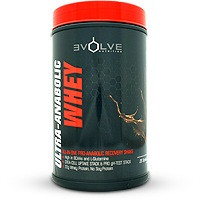 Nutrition Facts
Serving Size: 1 Slightly Rounded Scoop (43 grams)
Servings per Container: 41

Per 100 g
Amount Per Serving
NRV Per Serving
Energy
1351.0 kJ
581.0 kJ
Protein
62.8 g
27.0 g
48%
Glycaemic Carbohydrate
10.5 g
4.5 g
Of which:Total Sugars
1.6 g
0.7 g
Total Fat
3.0 g
1.3 g
Of which:Saturated Fat
1.9 g
0.8 g
Dietary Fibre**
4.0 g
1.7 g
Total Sodium
409.0 mg
176.0 mg
Potassium
291.0 mg
125.0 mg
Calcium
235.0 mg
101.0 mg
8%
Magnesium
53.0 mg
23.0 mg
5%
Phosphorous
284.0 mg
122.0 mg
10%
HIGH VOLUMISING STACK
8 600 mg
Creatine Monohydrate
6 976.7 mg
3 000.0 mg
L-Glycine
6 976.7 mg
3 000.0 mg
Taurine
5 814.0 mg
2 500.0 mg
ZMA
232.6 mg
100.0 mg
* % NRV-Nutrient Reference Values for individuals older than 4 years.
Not established ** AOAC 985.29
Ingredients
Whey Protein Blend (Whey Protein Concentrate, Whey Protein Isolate, Whey Protein Hydrolysate), Soy Protein Isolate, Pre Gelatinized Brown Rice, High Volumising Stack (Creatine Monohydrate, L-Glycine, L-Taurine, ZMA), Cocoa Powder, Flavouring, Anti-Caking Agent, Oat Flour, Stabilizers, Salt, MCT Oil, Non-Nutritive Sweetener (Sucralose), Digestive Enzyme blend.
ALLERGEN INFORMATION
Dairy, Soy and Gluten (Oats). Made in a factory that also uses Eggs, Gluten (Wheat and Barley), Nuts and Peanuts.
Recommended products to use with this item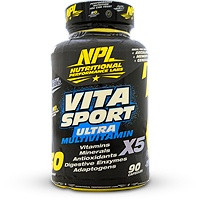 Directions
• Mix 1 slightly rounded scoop (43 g) with 200 ml of cold water or fat free milk and consume 1-3 times daily.
• It is recommended that you consume in the morning and post training as protein is generally at its highest demand at these times.
• Use additional servings as needed to fulfill your daily protein requirements.
Notice
If you suffer from a chronic medical condition consult your healthcare practitioner before using this product. Discontinue use of this product at least 2 weeks prior to any scheduled surgical procedures. Always inform your healthcare practitioner when you are using other medication. If you are pregnant, or breastfeeding, please consult your doctor, pharmacist or other healthcare professional for advice before using this product.