Product Info
NPL Anabolic Whey is a new, exclusive protein designed for athletes who are looking to build lean muscle fast, enhance strength and speed up recovery.
Feed your body with our ALL-IN-ONE anabolic muscle building formulation for a leaner, stronger physique.
Anabolic Whey has been fortified with Creatine Monohydrate, Glycine,Taurine and ZMA. This may increase Growth Hormone and Testosterone production to promote lean muscle growth and boost muscle recovery.
Anaboilc Whey contains high levels of BCAAs and other essential amino acids which are required for muscle growth.
NPL Anabolic Whey is designed to support the physiological function of the growth hormone axis which axis which exists to increase anabolic cellular processes of protein synthesis and mitosis while slowing down apoptosis.
Related Products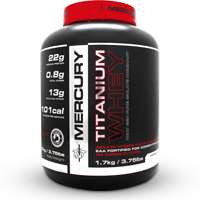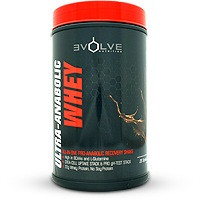 Nutrition Facts
Serving Size: 1 Slightly Rounded Scoop (43 grams)
Servings per Container: 41

Per 100 g
Amount Per Serving
NRV Per Serving
Energy
1351.0 kJ
581.0 kJ
Protein
62.8 g
27.0 g
48%
Glycaemic Carbohydrate
10.5 g
4.5 g
Of which:Total Sugars
1.6 g
0.7 g
Total Fat
3.0 g
1.3 g
Of which:Saturated Fat
1.9 g
0.8 g
Dietary Fibre**
4.0 g
1.7 g
Total Sodium
409.0 mg
176.0 mg
Potassium
291.0 mg
125.0 mg
Calcium
235.0 mg
101.0 mg
8%
Magnesium
53.0 mg
23.0 mg
5%
Phosphorous
284.0 mg
122.0 mg
10%
HIGH VOLUMISING STACK
8 600 mg
Creatine Monohydrate
6 976.7 mg
3 000.0 mg
L-Glycine
6 976.7 mg
3 000.0 mg
Taurine
5 814.0 mg
2 500.0 mg
ZMA
232.6 mg
100.0 mg
* % NRV-Nutrient Reference Values for individuals older than 4 years.
Not established ** AOAC 985.29
Ingredients
Whey Protein Blend (Whey Protein Concentrate, Whey Protein Isolate, Whey Protein Hydrolysate), Soy Protein Isolate, Pre Gelatinized Brown Rice, High Volumising Stack (Creatine Monohydrate, L-Glycine, L-Taurine, ZMA), Cocoa Powder, Flavouring, Anti-Caking Agent, Oat Flour, Stabilizers, Salt, MCT Oil, Non-Nutritive Sweetener (Sucralose), Digestive Enzyme blend.
ALLERGEN INFORMATION
Dairy, Soy and Gluten (Oats). Made in a factory that also uses Eggs, Gluten (Wheat and Barley), Nuts and Peanuts.
Recommended products to use with this item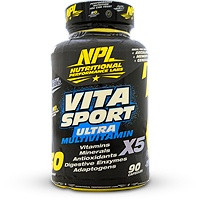 Directions
• Mix 1 slightly rounded scoop (43 g) with 200 ml of cold water or fat free milk and consume 1-3 times daily.
• It is recommended that you consume in the morning and post training as protein is generally at its highest demand at these times.
• Use additional servings as needed to fulfill your daily protein requirements.
Notice
If you suffer from a chronic medical condition consult your healthcare practitioner before using this product. Discontinue use of this product at least 2 weeks prior to any scheduled surgical procedures. Always inform your healthcare practitioner when you are using other medication. If you are pregnant, or breastfeeding, please consult your doctor, pharmacist or other healthcare professional for advice before using this product.
Customer Reviews
Too sweet for me ????

Review by Kay

(8 March 2021)

I bought the strawberry cheesecake flavor and it's sweeet, I don't know how other flavors taste like maybe they better but I don't think I'll be going back to NPL, it shakes well, no lumps and tastes better with milk but it's not smooth, it has a rough texture with sugar particles, you know that icing sugar cream texture on a cupcake? Exactly that.

I tried nutritech and I'm happy with it, not sweet and definitely smoooooth❣️

Best all-rounder out there

Review by Jean-Luc

(11 October 2020)

I've been using NPL's Anabolic Whey since May 2020. It's the only whey that so far, for me, ticks all the boxes on a bit of an extensive list of criteria. Thought it was owed a review now.

The flavours are clean, not overbearing and fairly realistic, dodging the synthetic flavour trap so many other brands fall into.

The consistency is great - it's thick and without lumps when mixed with water. I don't drink milk so this is a must. Many other wheys are watery and have a strange smell when mixed with water.

It's low on sugar, carbs and fat, but super high in protein that is a true count and not amino spiked.

It's got creatine already - makes life easier, although an option without would be a nice addition to the product line.

It's incredibly kind to the stomach and doesn't feel like a forced chemical cocktail - I actually look forward to this one.

If I had one gripe, it would be the amount of servings included in the tub. There is ample space to fit 2KG. Currently at 1.8KG and two servings a day it only lasts 20 days, making for an awkward buying schedule. I'd also like to see a full amino acid breakdown as Nutritech puts on their labels.

Noticed insanely great results on this. Always feeling recovered and glad I found this whey.

Good

Review by The don

(30 August 2020)

The product taste good and has good results
What I don't like is that,
I bought a 1.8kg but when I open it,
The product was half,
Should I return the product ?
It what must I do?

SW: Nutritional supplements around the world are sold either by weight or servings. Seldom do brands manage to find a suitable container that exactly matches the amount of the contents. Don't worry about the tub being half-full. The advertised weight is what matters.