Product Info
Evolve Nutrition MegaVit is a complete nutrient support system that's tailor made for today's hectic lifestyle. One capsule each day helps guarantee that your body has access to a thoughtful blend of antioxidants, fat-soluble and B-complex vitamins, electrolytes, co-factors and essential minerals specifically designed to meet the needs of both men and women.
Related Products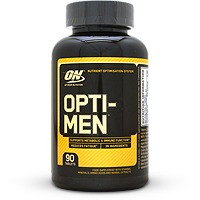 Nutrition Facts
Serving Size: 1 Capsule
Servings Per Container: 30


Amount Per Serving
% DV
Vitamin A (as palmitate)
1 666 IU
33%
Beta Carotene
3 333 IU
66%
Vitamin D-3
133 IU
33%
Vitamin E (as D-Alpha Tocopherol Succinate)
66 IU
233%
Vitamin K
16 mcg
20%
Vitamin C (as Ascorbic Acid)
166 mcg
276%
Vitamin B1 (Thiamme)
16 mg
1110%
Vitamin B2 (Riboflavin)
25 mg
1470%
Nicotinamide (as Niacinamide Ascorbate)
25 mg
126%
Pantothenic Acid
33 mg
333%
Vitamin B6 (Pyridoxine HCL)
25 mg
1250%
Vitamin B12 (Cobalamin)
33 mcg
555%
Folic Acid
133 mcg
33%
Biotin
33 mcg
11%
Choline Bitartrate
11 mg
†
Inositol
11 mg
†
Paba (Para Aminobenzoic Acid)
25 mg
†
Calcium (as Citrate and Carbonate)
16 mg
1%
Magnesium (as Chelate)
25 mg
5%
Potassium (as Chelate)
2 mg
2%
Zinc (Gluconate)
8 mg
58%
Manganese (Gluconate)
1 mg
83%
Copper (Gluconate)
0,3 mg
16%
Iron (Ferrous Fumurate)
3 mg
18%
Iodine
50 mcg
33%
Chromium (as Chelate)
41 mcg
33%
Molybrdenum (as Chelate)
33 mcg
46%
Selenium (as Chelate)
33 mcg
46%
† Daily value not established
Recommended products to use with this item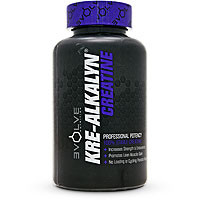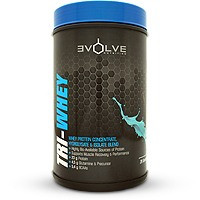 Directions
• As a dietary supplement take 1 Capsule daily, preferably with morning meal, or use as directed by a licenced nutritionist or physician.
Notice
These statements have not been evaluated by the Food and Drug Administration. This product is not intended to diagnose, treat, cure, or prevent any disease.
Customer Reviews
Great multi-vit and mineral!

Review by MC

(1 April 2017)

Very good balanced multi-vitamin and mineral for money, especially when compared to USN, SPN, SSN and others in the R100-R200 range. Easy to swallow and overall good product quality as expected from Evolve Nutrition.

Happy

Review by Harold

(20 February 2015)

Taking a multi-vitamin is not like taking a pre-workout, you feel it instantly. But you know it is working when the house-hold is coughing and sneezing while you are still training :-) Yeah Baby!

no complaints

Review by leanMacHiNe

(28 November 2014)

Been using this for almost 4 months and feel good on it. Not a cold since using it (maybe in my head lol). Nice price to make sure I get my vitamins.

Nice multi

Review by Rob

(15 August 2014)

I've previously used animal pak, opti-men and others. Getting all those tablets can be tough. This is a 1 tab per day.....great!