Product Info
Optimum Nutrition Opti-Men is a complete Nutrient Optimization System providing 39 active ingredients in 4 blends specifically designed to support the nutrient needs of active men. In addition to 21 vitamins and essential minerals, there are free form amino acids, antioxidants and botanical extracts in foundational amounts that can be built upon through consumption of a healthy balanced diet. Think of Opti-Men as nutritional insurance for your fit lifestyle.
Related Products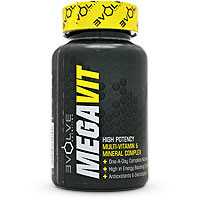 30

servings:

R189.00
R159.00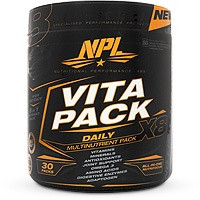 Nutrition Facts
Serving Size: 3 Tablets
Servings per Container: 30 (90 Tabs) / 60 (180 Tabs)
Amount Per Serving
% RI*
Vitamin A
400 mcg
50%
Vitamin D
10 mcg
200%
Vitamin E
30 mg
250%
Vitamin K
75 mcg
100%
Vitamin C
225 mg
281%
Thiamin
4.0 mg
364%
Riboflavin
4.5 mg
321%
Niacin
54 mg
337%
Vitamin B6
5.4 mg
386%
Folic Acid
90 mcg
45%
Vitamin B12
9.0 mcg
360%
Biotin
180 mcg
360%
Pantothenic Acid
18 mg
300%
Calcium
120 mg
15%
Magnesium
80 mg
21%
Zinc
12 mg
120%
Copper
2.0 mg
200%
Manganese
2.0 mg
100%
Selenium
30 mcg
55%
Chromium
120 mcg
300%
Molybdenum
80 mcg
160%
Iodine
100 mcg
67%
Boron
2.0 mg
AMINO ACIDS
1000 mg
L-Leucine
400 mg
L-Isoleucine
200 mg
L-Valine
200 mg
L-Glutamine
200 mg
Green Tea Extract
20 mg
Citrus Bioflavonoids
7.0 mg
Ginger Extract
20 mg
Olive Leaf Extract
20 mg
Rutin
20 mg
Alpha Lipoic Acid
25 mg
Choline Bitartate
10 mg
Inositol
10 mg
Lutein
500 mcg
* Reference Intake
Ingredients
Bulking Agent (Microcrystalline Cellulose), L-Leucine, Calcium Carbonate, L-Ascorbic Acid, L-Isoleucine, L-Valine, L-Glutamine, Anti-Caking Agents (Silicon Dioxide, Magnesium Salts of Fatty Acids, Fatty Acids), Magnesium Oxide, DL-Alpha-Tocopheryl Acetate, Stabiliser (Cross-Linked Sodium Carboxy Methyl Cellulose), Coating (Glazing Agent: Hydroxypropyl Methyl Cellulose; Thickener: Glycerol), Nicotinamide, Calcium D-Pantothenate, Alpha Lipoic Acid, Rutin, Citrus Bioflavanoids Complex Powder (standardized to 35% flavonoids), Sodium Borate, Green Tea Extract (Camellia sinensis leaf), Ginger Extract (Zingiber officinale, root), Olive Leaf Extract (Olea europaea, leaf), Zinc Oxide, Chromium (|||) Chloride, Chromium Picolinate, L-Choline Bitartrate, Inositol, Phylloquinone, Copper Sulphate, Sodium Molybdate, Pyridoxine Hydrochloride, Beta-Carotene, L-Selenomethionine, Thiamin Hydrochloride, Manganese Sulphate, Riboflavin, Cholecalciferol, Marigold (Tagetes erecta, flower, standardised to 10% Lutein), Potassium Iodide, Retinyl Acetate, Cyanocobalamin, D-Biotin, Pteroylmonoglutamic Acid.
Recommended products to use with this item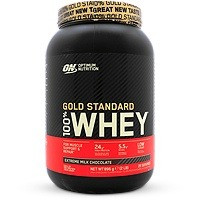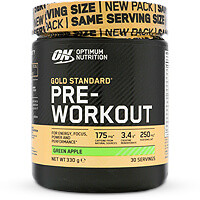 Directions
• As a dietary supplement for men, consume 3 tablets daily with food.
• Do not exceed the stated recommended daily dose.
• Food supplements should not be used as a substitute for a varied diet.
Notice
KEEP OUT OF REACH OF CHILDREN. Check with a qualified healthcare professional before using this product if you are under 18 years of age or if you have any known or suspected medical condition(s) and/or are taking any prescription or OTC medication(s). Store in a cool, dry place.
Customer Reviews
Headaches

Review by Ice

(20 February 2017)

Very expensive, but I thought I would give it a try since I like ON's whey a lot and got good results. I got headaches, don't known whether this is due to detox from all the extracts in the pills? I only drank one per day as the dosages of each substance/nutrient is huge . . .

Balanced Multi-Vit

Review by junaid

(12 March 2015)

- Top quality multi-vit
- Price in line with other quality multi-vits
- Great for athletes or normal individuals a like
- Great vitamin range and balance

solid

Review by Larry

(8 April 2014)

was a decent multivit but the king of the hill remains animal pak

Does the job.Period

Review by Rhys

(27 October 2013)

First time using a body building(as such) multi

I found it helped with my actual workout in terms of joints and even to a certain extent - endurance(when taking approx an hour before workout)

When I got sick due to intensive studying and lack of sleep for exams(student life) I thought I'd try this and test the effectiveness of the Vitamin C. Resulted in recovering from the flu within a week

Number 1

Review by Yeskiel

(9 October 2013)

The best multivitamin out there,a must have whether training or not

Great Multi

Review by Waylander

(5 August 2010)

Probably the only multi I have ever used that really seems to make an actual difference. Also, unlike a lot of the other multivits aimed at men it doesn't have iron in it which is great as men should avoid extra iron supplementation. Al-round great stuff.

Suitable for everyone!

Review by Michael

(28 July 2010)

Whether a bodybuilder, an accountant or the average Joe this will make your bodies overall health increases... Able to trust it as it is made by Optimum Nutrition, so what does one expect??

Excellent value for money

Review by alex

(27 July 2010)

I have been taking this product for about 3 years now. Its super cheap and works just as well as any expensive product on the market

Best multivit

Review by Jaco

(16 June 2010)

I have used more multi vits than i can remember. After the 1st month of using this i can honestly say its the best i have used without a doubt. Wont look back

My choice

Review by Nic

(8 May 2010)

This is a excellent multi vit with an decent and comprehensive micro nutrient profile ( as everybody has all ready stated ). The way I know it works for me is overall feeling of wellness and not getting any colds and flu's. Great product for an even better price. I would strongly recommend this.

My rating: 9/10

Only multi i would ever use!

Review by Marianna

(1 May 2010)

I find that this is the best multi-vitamin on the market. Its cheap considering that other cheaper multi-vitamins don't give you a nearly as complete and comprehensive micro-nutrient profile. Really 100% worth it!

Great Product

Review by JGC

(30 April 2010)

Obviously your not going to feel this awesome extreme difference as soon as you start using this product. However, after using it for a while you definitely feel a difference(Especially if you have a very clean diet like me). Definitely digest your food better.

All in all a very good product. Great value for money if you compare it to other multivitamins out there.

This is the "RIGHT" stuff

Review by Johan

(24 April 2010)

I am a firm believer that your supplements has to start with a good whey protein and an even better multi vitamin and that almost takes care of your micro nutrient needs. Which then means you start growing and this multi vitamin is the best on this site i have almost compared them all the only thing is the price but i am happy paying when i get the results i want.