Product Info
NPL's Digestive Enzyme contains the essential enzymes necessary to assist with complete and efficient digestion, and therefore absorption of nutrients from foods.
NPL's Digestive Enzyme blend may help prevent bloating as well as promote overall gut health.
Nutrition Facts
Serving Size: 1 Capsule
Servings per Container: 60

Amount Per Serving
%NRV*
DIGESTIVE ENZYME BLEND
Acid Protease
25 SAP
*
Bromelain
1 GDU
*
Cellulase
300 CU
*
Amylase
3,600 DU
*
Fungal Protease
615 HUT
*
Hemicellulose
300 HCU
*
Invertase
72 SU
*
Lactase
60 ALU
*
Lipase
24 FIP
*
Neutral Protease
3,000 PC
*
Papain
3 TU
*
Alpha-galactosidase
15 GALU
*
Pectinase
4 ENDO-PG
*
Xylanase
360 XU
*
Lactobacillus Acidophilus
150 Mil CFU
*
Betaine HCL
200 mg
*
Inulin (Fos)
106 mg
*
*% Nutrient Reference Values (NRVs) for individuals 4 years and older (2010).
* NRVs not yet established.
Ingredients
Other Ingredients: Magnesium Stearate.
ALLERGEN INFORMATION
None
Recommended products to use with this item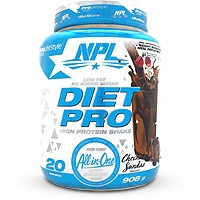 Directions
• Take 1-2 capsules daily, after a meal.
• Preferably your first meal of the day.
• Maintain an adequate state of hydration.
• Do not exceed recommended daily dosage.
Notice
If you suffer from a chronic medical condition or are taking chronic prescription medication, consult your health care practitioner before using this product. Discontinue use of this product at least 2 weeks prior to any planned surgical procedure. Always inform your health care professional if you are taking other medicine. Do not use if you are pregnant or breast feeding. Discontinue the use of this product where there is sensitivity towards any of the ingredients.
Customer Reviews
can drink whole milk with zero lacto gut problems

Review by Dr. Nafario

(27 May 2021)

I can literate consume anything with no gut issues. Just had 500ml whole milk with no runny stomach or stomach pain. Seems even whole vegan proteins seem to give better results after starting this npl digestive enzyme product