Product Info
NPL Whey Slim is a great tasting low-carbohydrate, high-protein nutritional shake designed to satisfy your hunger, while providing the essential nutrition for any individual on-the go.
Whey Slim is a low-calorie meal alternative that contains 23 grams of high-quality protein-fortified with dietary fibre and digestive enzymes, as well as essential vitamins and minerals.
In addition, Whey Slim has been formulated with added collagen to help promote healthy, vibrant skin.
NPL's Whey Slim contains L-Carnitine, in order to help facilitate fat metabolism and assist individuals to achieve their ideal physique goals!
Achieve Your Weight Management Goals and Start Living a Healthier Life with NPL Whey Slim!
Nutrition Facts
Serving Size: 1 Heaped Scoop (approx 34 grams)
Servings per Container: 24

Per 100 g
Amount Per Serving
NRV* Per Serving
Energy
1438.0 kJ
489.0 kJ
Protein
68.0 g
23.0 g
41%
Glycaemic Carbohydrates
4.0 g
1.4 g
of which Total sugar
4.0 g
1.4 g
Total Fats
5.0 g
1.8 g
of which Saturated fat
3.0 g
1.0 g
Dietary Fibre**
11.0 g
3.6 g
Total Sodium
418.0 mg
142.0 mg
Potassium
429.0 mg
146.0 mg
Calcium
441.0 mg
150.0 mg
12%
Magnesium
47.0 mg
16.0 mg
4%
Phosphorous
279.0 mg
95.0 mg
8%
Vitamin C
44.1 mg
15.0 mg
15%
Nicotinic Acid
7.1 mg
2.4 mg
15%
Vitamin E
6.6 mg
2.3 mg
15%
Pantothenic Acid
2.2 mg
0.8 mg
15%
Vitamin B6 (Pyridoxine)
0.8 mg
0.3 mg
15%
Vitamin B2 (Riboflavin)
0.6 mg
0.2 mg
15%
Vitamin B1 (Thiamine)
0.5 mg
0.2 mg
15%
Vitamin A
397.1 mcg
135.0 mcg
15%
Folic Acid
176.5 mcg
60.0 mcg
15%
Biotin
13.2 mcg
4.5 mcg
15%
Vitamin D
6.6 mcg
2.3 mcg
15%
Vitamin B12
1.1 mcg
0.4 mcg
15%
Collagen
4411.8 mg
1500.0 mg
L-Carnitine
735.3 mg
250.0 mg
* % NRV-Nutrient Refence Values for individuals older than 4 years
Not establised
**AOAC 985.29 (Method of analysis)
Ingredients
Whey Protein Blend (Whey Protein Concentrate, Whey Protein Isolate, Whey Protein Hydrolysate), Inulin, Soy Lecithin, Hydrolysed Bovine Type 1 Collagen, Stabilizers, Flavouring, L-Carnitine Base, Salt, Digestive Enzyme Blend, Non-Nutritive Sweetener (Sucralose), Vitamin Premix.
ALLERGEN INFORMATION
Dairy, Soy From Lecithin.
Made In A Factory That Also Uses Eggs And Gluten (Wheat, Barley And Oats).
Recommended products to use with this item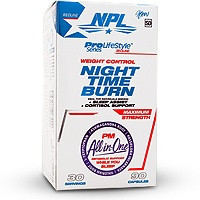 Directions
• Mix 1 Heaped scoop (approx 34g) with 200ml of cold water or fat free milk and blend.
• Take 1-3 servings daily.
Notice
If you suffer from a chronic medical condition or are taking chronic prescription medication, consult your health care practitioner before using this product. Discontinue use of this product at least 2 weeks prior to any planned surgical procedure. Always inform your health care professional if you are taking other medicine. Do not use if you are pregnant or breast feeding. Discontinue the use of this product where there is sensitivity towards any of the ingredients.
Customer Reviews
NPL Whey Slim

Review by Gayle

(22 October 2021)

Awesome protein drink, very filling. My favourite is the Vanilla Ice cream.