Product Info
Platinum Hydrowhey is the fastest, purest, most advanced whey protein Optimum Nutrition's ever developed. In a word: excellence. By hydrolyzing the protein in this premium formula we've created our fastest-acting whey protein yet. Hydrolyzing breaks larger proteins down into smaller pieces that are able to get into your system rapidly, enabling your muscles to start rebuilding quickly.
For added effectiveness, we've also enhanced this revolutionary formula with digestive enzymes and micronized branched chain amino acids (BCAAs). In addition to being fast, Platinum Hydrowhey is also ultra-pure. That's because it's made entirely with hydrolyzed whey protein isolates. So there's no excess fat, cholesterol, or lactose to slow down your progress either.
Beyond the Basics:
• Made With advanced Hydrolyzed Whey Protein Isolates for Faster Delivery
• 30 Grams of Ultra-Pure Protein Per Serving
• Nearly 9 Grams of Leucine, Isoleucine, and Valine (BCAAs)
• No Lactose, Cholesterol, or Sugar
• Contains Digestive Enzymes for Enhanced Utilization
• Instantized to Mix Easily With a Spoon
Nutrition Facts
Serving Size: 1 Rounded Scoop (39g)
Servings per Container: 20 / 40

Amount Per Serving

% Daily Value*

Calories

140

Calories From Fat

10

Total Fat

1g

2%

Saturated Fat

0.5g

3%

Trans Fat

0g

Cholesterol

0mg

0%

Sodium

180mg

8%

Total Carbohydrate

2g

1%

Sugars

0g

Protein

30g

Vitamin A

0%

Vitamin C

0%

Calcium

10%

Iron

2%

Not a Significant Source of Dietary Fiber
* Percent Daily Values are based on a 2,000 calorie diet. Your daily values may be higher or lower depending on your calorie needs.
Typical Amino Acid Profile (mg per serving)
Essential Amino Acids:
Conditionally Essential Amino Acids:
Nonessential Amino Acids:
Tryptophan 495
Arginine 611
Aspartic Acid 3249
Valine* 2259
Cystine 693
Serine 1414
Threonine 2159
Tyrosine 846
Glycine 479
Isoleucine* 2467
Histidine 540
Alanine 1466
Leucine* 4100
Proline 2031
Lysine 2589
Glutamine & Precursors 5124
Phenylalanine 867
Methionine 611

* Naturally occuring & added
Ingredients
Hydrolyzed Whey Protein Isolates, Micronized Branched Chain Amino Acids (L-Leucine, L-Isoleucine, L-Valine), Cocoa (Processed With Alkali), Natural And Artificial Flavors, Lecithin, Contains 1.5% Or Less Of: Creamer (Sunflower Oil, Maltodextrin, Modified Food Starch, Dipotassium Phosphate, Tricalcium Phosphate, Tocopherols), Salt, Cellulose Gum, Potassium Chloride, Sucralose, Vanillin, Acesulfame Potassium, Enzyme Blend (Aminogen®, Amylase, Protease, Cellulase, Beta-D-Galactosidase, Lipase). ALLERGEN INFORMATION: Contains Milk And Soy (Lecithin) Ingredients.
Recommended products to use with this item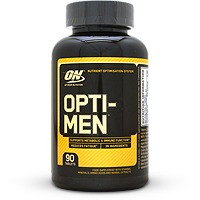 Directions
• Platinum Hydrowhey® is INSTANTIZED, so it always mixes up easily and completely.
• Simply add 1 scoop of Platinum Hydrowhey® to a blender, shaker cup, or glass filled with 340ml of cold water, milk, or juice and blend, shake, or stir for 20-30 seconds or until powder is dissolved.
• TIP: Adjust the intensity of your Platinum Hydrowhey® shake by varying the amount of liquid you use to prepare it.
• For a slightly thicker consistency with a bolder flavor, mix each scoop with 300ml of water.
• For a milder tasting less sweet shake, use 400-450 ml of liquid per scoop.
Stack Your Shake:
• By adding dietary supplements including creatine, BCAA, and carbohydrate powders you can make Platinum Hydrowhey® an even more powerful recovery product.
• TIP: Use faster acting Platinum Hydrowhey® during the day and more slowly digested Gold Standard 100% Casein™ at night for around-the-clock amino acid coverage.
Suggested Use:
• Consume approximately 2 grams of protein per kg of body weight per day through a combination of high protein foods and protein supplements.
• For best results consume your daily protein allotment over several meals spread evenly throughout the day.
Notice
Do not use as a sole source of nutrition. Keep out of of reach of children. Store in a cool place. Contents sold by weight not volume.
Customer Reviews
Amazing Product for Women

Review by Pix

(8 July 2021)

For the price you are paying, you are definitely getting a quality product. Perfect for women, no hormone reactions, no bloating, great recovery and maintains lean muscle.

The Best

Review by Dyl

(4 February 2020)

The best quality protein out there. I am lactose intolerant and have searched for ages for a non-plant based protein. No bloating, no issues, great taste and lean muscle gains are amazing.

Results

Review by Charlie

(15 December 2015)

Yes its pricey. Quality product! leaned me out but still increased mass. No bloating at all. Tried every protein for over 10 years now.

Perfection for Price

Review by Rhys

(27 October 2013)

It.Is.Flawless

-Lean muscle gains within 3 weeks(note that I have a low body fat of approx 8%)
-Seriously fast acting immediately after workout
-Blends in less than 5 seconds with milk.
-Tastes amazing, better than most milkshakes.

Perfection

Review by Esteban

(27 October 2013)

It.Is.Flawless.
You're paying for the best and seeing the best results. Seriously aids in quick muscle recovery even after intensive MMA training. It effectively and efficiently adds lean muscle and blends in a few seconds with milk

Best whey Protein Hands Down

Review by LUELE

(8 April 2013)

This is the best whey out there if you are a serious athlete! Nothing beats the effectiveness of this product - u only get what you pay for!

Very good, well balanced product

Review by Ali

(10 January 2013)

Used it for quite some time, and its very good... The amount of servings and the taste is amazing!!!

Excellent Product

Review by Zubair

(19 November 2012)

This is by far the best. Whether you are Bulking or Cutting. Stack with ONs Serious mass and you talking serious results. Little pricey though. I have been using for 2 weeks and can already see a difference. Taste is great. Cookies and Cream Flavour

Good Product

Review by Kyle

(25 June 2012)

This is very pure and light!! Almost to good to be true!! But can immediate feel it does work and goes straight to work as soon as you finish your shake. Very good product. If you have the cash, go for it, if not, there are other options.

Great

Review by Miles

(15 May 2012)

All round awesome product, I had awesome gains 3kgs in a month and all lean muscle, didn't have to do any intense cardio to burn off excess calories from this protein shake!! really enjoy ON.. just bought NitroCore 24 and so keen to see results

Brilliant!!

Review by Pro_in_the_making

(4 May 2012)

Really the top Whey out there.............to expensive for my budget for all year round, but for contest prep there is no other choice...........love the cookies flavor

Great for cholesterol

Review by Ari

(31 December 2011)

My wife only uses Hydro Whey due to her family cholesterol as it doesn't affect her levels unlike other Whey proteins

Best whey protein

Review by Edwill

(22 September 2011)

Some excellent results with this protein. But it really doesn't mix as well as I thought it would.

Awesome well balanced post workout Whey Protein shake!

Review by RICHARD

(29 June 2011)

In comparison to other whey proteins, this is really a very effective product in terms of taste and texture and efficiency. The product is light on the tummy after consumption. Best Whey Protein I've tried so far!

I have seen major results in comparison to previous whey products and I feel the difference, not only in my muscle size but also in the quality muscle being formed.
A well balanced product which i recommend to any one taking muscle building seriously.

Good Product

Review by Juan-Pierre

(8 June 2011)

I used this product for about 3 - 4 months. It is a great product ! Vanilla taste is good. It gives the results it promises to give. Good on strength and gains. Loving it !

Amazing

Review by G-Wizz

(17 April 2011)

Absolutely the best protein! Easy to digest and gentle on the stomach at the end of a workout. You can almost feel Platinum HydroWhey flood into your muscle bellies. Taste is spot on, no bitter aftertaste. My only complaint is the price but if you think about what you getting, it's worth it!

Super effectiveness

Review by Dale

(20 March 2011)

This is a product for the serious gym addicts!

Hydro Whey is the most effective Whey protein in existence due to the fact that optimum nutrition has developed a super formula which breaks this protein down into its purest form allowing the human body to absorb the necessary protein fast and effectively for full muscle recovery in the shortest time.
Use this product straight after your extreme workouts and let your body be embraced in pure protein perfection!

I never use to care much about the brand of protein I used until I started using ON protein. Im now able to push my body to its physical limits daily due the the effectiveness of this ultimately superb protein. Dont bother with the illegal stuff guys, using a good protein(Hydro whey) and gyming hard will reveal the results u want, i promise!

Fastest

Review by Allan

(4 November 2010)

Platinum Hydrowhey is the fastest, purest, most advanced whey protein Optimum's ever developed.


Byw far the best protein on the market. The only draw back is price? but if you have the bucks then this portein is AMAZING!

It tastes great except when mixed with water.

Best protein by far

Review by Synergy

(1 October 2010)

I have been a big fan on the ON gold whey, and after trying the platinum range I must say it tastes amazing, just have to wait and see the gains I get from it.

Amazing

Review by Boykie

(27 July 2010)

Ive used this product for about 3 months and have seen amazing results. Each part of my body is looking bigger and ive out on 2kg's of muscle.