Product Info
Sport RX Recover is an organic superfood enhanced post-exercise recovery drink.
You know quality rest and recovery allow you to perform at your peak.
This supplement has been scientifically developed to help health-conscious individuals bounce back after intense exercise.
A superfood-rich formula supplying a unique blend of macro and micronutrients to enhance your muscle and whole-body recovery.
BCCAs, hydrolysed collagen, and L-glutamine support vital muscle tissue repair.
Electrolytes hydrate tired muscles and replenish important stores in the body.
Organic performance-focused superfoods supply essential micronutrients, and vitamin C bolsters immunity after tough training sessions.
Support your muscles, protect your joints and combat inflammation with Sport RX Recover so you can get back to doing the things you love.
Related Products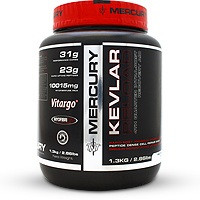 Nutrition Facts
Serving Size: 2 Level Scoops (20 grams)
Servings per Container: 20


Amount Per Serving
NRV*
Energy
254 kJ
†
61 kCal
†
Protein including free form Amino Acids)
11 g
20%
Glycaemic Carbohydrates
4 g
†
of which Total Sugar
305 g
†
Total Fat
0 g
†
of which Saturated Fat
0 g
†
Dietery Fibre*
0.4 g
†
Sodium
230 mg
†
Potassium (from Potassium Amino Acid Complex)
200 mg
†
Magnesium (from Magnesium Amino Acid Complex)
100 mg
24%
Vitamin C
300 mg
300%
Superfoods Blend ®
2000 mg
†
BCAA's
5000 mg
†
L-Leucine, L-Valine, L- Isoleucine (Free Form & Collagen Peptide derived)
L-Glutamine (Free Form & Collagen Peptide derived)
2000 mg
†
Taurine
500 mg
†
*Nutrient Reference Values (NRVs) for individuals 4 years and older.
† NRVs Not Established
#AOAC 985.29
Ingredients
Hydrolysed Collagen Peptides (Type 1, Bovine), Branched Chain Amino Acids (L-Leucine, L-Valine, L- Isoleucine, Dehydrated Coconut Flower Sap, Superfoods Blend* (Kale, Spinach, Broccoli, Wheatgrass, Spirulina, Blueberry, Pomegranate, Beetroot), Electrolyte Blend (Magnesium Amino Acid Complex, Sodium, Chloride, Potassium Amino Acid Complex), L-Glutamine, Flavouring, Malic Acid, Taurine, Ascorbic Acid (Vitamin C), Stevia Extract.
ALLERGEN INFORMATION
None
This product is made in a facility that uses peanuts, tree nuts, soya, wheat (gluten), dairy and eggs.
Recommended products to use with this item
Directions
• As a recovery aid, add approximately 2 level scoops (20 grams) to 200-250 ml cold water (or beverage of your choice), mix well and consume as soon as possible after intense exercise or training sessions.
• Consume 1 serving after each training session or workout.
• Alternatively use as recommended by your fitness or nutritional advisor.
Notice
Seek advice from a healthcare practitioner before use if you have any pre-existing medic al conditions. Discontinue use and consult with a doctor if any adverse reactions occur. Use this product as a food supplement only and consume in conjunction with a nutritious diet. Do not use as sole source of nutrition.