Product Info
Sport RX Energy is an organic superfood-based mental and physical performance booster.
Looking for a clean energy boost before exercise that is loaded with nutrient goodness?
Sport RX Energy is the ultimate pre-training, pre-event pre-workout supplement for health-conscious individuals.
This plant-based formula provides fast-acting but long-lasting clean energy to power your training sessions without artificial stimulants.
Potent superfoods and plant-derived extracts improve blood flow, heighten mental focus and energise you for peak performance.
Sport RX Energy is designed to enhance your performance today and prioritise vitality tomorrow.
This clean label blend is free from chemical, artificial, and biochemically engineered ingredients.
Related Products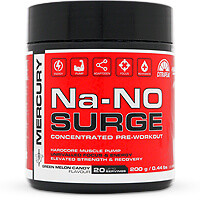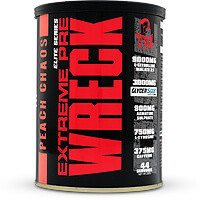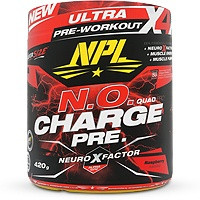 Nutrition Facts
Serving Size: 1 Scoop (12.5 grams)
Servings per Container: 20


Amount Per Serving
NRV*
Energy
130kJ
†
31kCal
Protein
0.4 g
1%
Glycaemic Carbohydrates
7 g
†
of which Total Sugar
5 g
†
Dietary Fibre*
1.4 g
†
Total Fat
0.75 g
†
of which Saturated Fat
0.5 g
†
Sodium
10 mg
†
Vitamin C (ascorbic Acid)
300 mg
†
Other Ingredients:
POLYPHENOL RICH ORGANIC SUPERFOODS BLEND
6 g
†
CitraPeak™(Citrus Fruit Peak Extract
200 mg
†
Xtenergy™(Coffe Bean Extract)
250 mg
†
*Nutrient Reference Values (NRVs) for individuals 4 years and older.
†NRVs Not Established AOAC 985.29
Ingredients
Organic Superfoods Blend** (Kale, Spinach, Broccoli, Wheatgrass. Spirulina, Blueberry, Pomegranate, Coconut & Red Beetroot Powders), Dehydrated Coconut Flower Sap, Malic Acid, Ascorbic Acid (Vitamin C), CitraPeak™ (Citrus Fruit Peel Extract), Xtenergy™ (Coffee Bean Extract), Stevia Extract
ALLERGEN INFORMATION
None
This product is made in a facility that uses peanuts, tree nuts, soya, wheat (gluten), dairy and eggs.
Recommended products to use with this item
Directions
• As a dietary supplement, mix approximately 1 scoop (12.5 grams) with a glass of cold water and consume approximately 15-30 minutes before training.
• Take before exercise and do not consume within 5 hours of bedtime.
• Do not exceed 25 g (2 scoops) within a 12-hour period.
• Maintain hydration during use.
• Alternatively, use as recommended by your fitness or nutritional advisor.
Notice
Seek advice from a healthcare practitioner before use if you have any pre-existing medical conditions. Not to be taken by pregnant or nursing women or children. Use this product as a food supplement only and consume in conjunction with a nutritious diet. Discontinue use and consult your doctor if any adverse reactions occur.