Product Info
SSA Supplements Angel Fire is a preworkout designed for female fitness athletes and enthusiasts.
This is a 2-in-1 preworkout drink to boost workout performance as well as a fat burner.
Each serving gives 150 mg Caffeine to increase energy levels. Niacin and Glycine have been added to improve mental focus to maximise your time in the gym.
The fat burning properties come in the form of L-Carnitine which plays a role in the mobilization and usage of stored fatty acids to be used for energy.
Beta Alanine is another training performance ingredient which also reduces lactic acid build up. Lactic acid is responsible for the soreness experienced after a strenuous workout.
SSA Supplements Angel Fire is a great 2-in-1 workout performance boosting product offering excellent value for money.
POTENTIAL BENEFITS:
• Increased Energy
• Improved Mental Focus
• Reduction in Muscle Soreness
• Fat Burning Properties
Related Products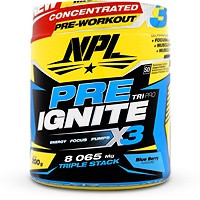 Nutrition Facts
Serving Size: 2 Level Scoops (6 grams)
Servings per Container: 30

Amount Per Serving
NRV
Glycine
2 200 mg
†
Beta Alanine
1 200 mg
†
L-Carnitine Tartarate
500 mg
†
Beetroot Extract
300 mg
†
N Acetyl L-Tyrosine
250 mg
†
Caffeine Anhydrous
150 mg
†
Ashwagandha Root Extract (Withania Somnifera)
50 mg
†
Niacin (Niacinamide)
30 mg
150%
NRV-Nutrient Refence Values for individuals older than 4 years.
†-NRV not established.
Ingredients
Angel Fire Pre-Workout Blend ( Glycine, Beta Alanine L-Carnitine Tartrate, Beetroot Extract, N Acetyl, L-Tyrosine, Caffeine Anhydrous, Ashwagandha Root Extract , Niacin, Acids, Flavouring , Anti-Caking Agent , Non Nutritive Sweeteners (Sucrolose & Acesulfame K, Colourant (E122)
ALLERGEN INFORMATION
Contains no common allergens, but is produced in a facility that processes Whey, Casein and Egg.
Recommended products to use with this item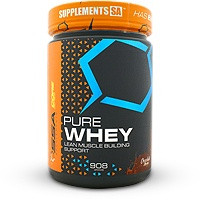 Directions
• Mix 2 level scoops (6 grams) in 250ml of water 15-30 minutes before training.
• Can be used on no-training days for thermogenic benefits.
• Do not exceed 2 servings per day.
Notice
Seek advice from a health care practitioner before use if you have any pre-existing medical condition. Do not use if you are pregnant or nursing, or if you are being treated for heart disease or high blood pressure. Should not be used in conjunction with any prescription medication including MAO inhitors, stimulants, or anti-depressants. Discontinue use and consult your doctor if any adverse reactions occur, KEEP OUT OF REACH OF CHILDREN
This product has not been evaluated as a medicine by the Medicine Control Council of South Africa and is not intended to diagnose, treat, cure or prevent any disease.
DO NOT EXEED RECCOMENDED DAILY INTAKE. DIETARY SUPPLEMENT SHOULD NOT REPLACE A PROPER DIET.