Product Info
SSA Supplements Superior Collagen supports skin complexion, joint mobility, hair and nail strength.
Collagen is a type of protein that is found in tendons, bone, cartilage, ligaments and the skin.
Its popularity has come from the fact that Collagen acts as a 'glue' to keep skin cells together, thereby maintaining skin strength and elasticity.
As we age our levels of Collagen decrease which may result in wrinkles and a poorer complexion overall.
The Collagen found in meat is a long-chain form which is poorly absorbed by our bodies.
Research on the possibly benefits of Collagen have focused on the Hydrolyzed form of Collagen which has been broken down into more usable smaller amino chains.
SSA Supplements Superior Collagen contains 100% Hydrolyzed Collagen from Bovine (Cow) sources which is available in a convenient unflavoured version making it perfect to add to smoothies or protein shakes.
Each serving provides 10mg of type 1 and 2 Hydrolyzed Collagen with the addition of Vitamin C which also supports skin health.
Reviewing the formulation this is a great Collagen product which offers unbelievable value for money considering the quality of the ingredients used and the formulation created.
Nutrition Facts
Serving Size: Serving Size : 1 Round Scoop (11,5 grams)
Servings per Container: 30

Amount Per Serving
NRV*
Protein
9 g
15%
Energy
151 g
†
Carbohydrates
0 g
†
of which Sugar
0 g
†
Fat
0 g
†
Dietary Fibre #
0 g
†
Total Sodium
25 mg
†
Potassium
3 mg
†
Hydrolyzed Collagen (Type I & II)
10 mg
†
L-Glycine
1 000 mg
†
Vitamin C (Ascorbic Acid)
250 mg
250%
*NRV Per Serving - Nutrient Reference Values for individuals older than 4 years.
†−NRV not established.
# Dietary fibre obtained using AOAC 985.29
Ingredients
Hydrolyzed Collagen (Bovine), Glycine, Vitamin C, Anti-Caking Agent.
ALLERGEN INFORMATION
Contains no common allergens but processed in a facility that processes Whey, Casein and Egg.
Recommended products to use with this item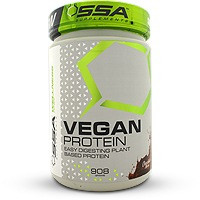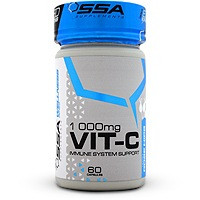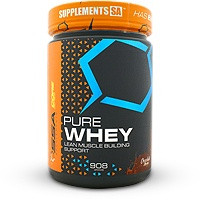 Directions
• As a dietary supplement, mix 1 round scoop in your favourite hot or cold beverage.
Notice
Seek advice from a health care professional before use if you have any pre-existing medical condition. Do not use if you are pregnant or nursing, or if you are being treated for heart disease or high blood pressure, Should not be used in conjunction with any prescription medication, including MAO inhibitors, stimulants or anti-depressants.
Discontinue use and consult your doctor if any adverse reactions occur. KEEP OUT OF REACH OF CHILDREN.
Customer Reviews
Smells horrible

Review by Annie

(8 September 2021)

I took this supplement for 21 days straight but had to stop because the smell was too much for me
Pros:
*It was cheap
*claims to have both type I and III collagen
*decent amount of added vitamin c

Cons:
*the beefy smell
*no visible changes to health (skin, nails hair)
*the scoop is tiny and is not equivalent to the serving size
*doesn't mix well with warm or cold anything
*did i mention the smell??

Wouldn't recommend this product

Effective, but tastes horrible...

Review by Nella

(29 March 2021)

Have to close my nose before drinking it. Has a very beefy taste, almost as if a cow farm had a taste.

That Smell

Review by Handre

(25 February 2021)

It smells terrible....

I am sure it will be effective, but the smell...

Review by Luke

(20 October 2020)

The supplement has the right sorts of collagen in it for my needs (persistent tendonitis), and I suspect it will result in some measure of improvement.

The claim that it is flavorless and odorless is, unfortunately, false. It smells very "beefy", but not in a good way... Hard to describe, but unpleasant.

Would not recommend/10