Product Info
SSA Supplements Vegan Protein is a great tasting and easy digesting plant-based protein.
Quality Plant Protein Sources
One of the most important factors when deciding on a vegan protein is the quality of the plants used in the finished product. Both the protein powders used in this protein shake are certified GMO Free.
Excellent Amino Acid Profile
Pea Protein Isolate offers an excellent amino acid profile that is lactose free and easily digestible. A benefit of pea protein is that is has a higher amount of Arginine than Whey Protein which may promote an increase in nitric oxide and an increase in training performance.
Vitamins and Minerals
Hemp is a comprehensive plant protein source as is contains healthy essential fatty acids, minerals and vitamins. Hemp is also an excellent source of fibre with each serving providing 3 grams.
Great Tasting Plant-Protein
SSA Supplements Vegan Protein is a 100% plant-based protein which comes in two delicious flavours of Chocolate Mocha and Vanilla Chai.
Using a blend of sweeteners which include Stevia, SSA Supplements have managed to perfect the taste of a 100% vegan protein for the plant-based athlete.
Nutrition Facts
Serving Size: 2 Rounded Scoops (36 grams)
Servings per Container: 28

Per 100 grams
Amount Per Serving
NRV Per Serving
Energy
1758 kJ
633kJ
†
Protein
57,3 g
20,5 g
35%
Glycaemic Carbohydrates
7,7 g
2,8 g
†
of Which Total Sugar
2,1 g
0,8 g
†
Total Fat
17,5 g
6,3 g
†
of which Total Saturted Fat
6,9 g
2,5 g
†
Total Sodium
1279 mg
460 mg
†
Total Fibre
8,6 g
3,1 mg
†
AMINO ACID PROFILE
Alanine
900 mg
†
Arginine
1 900 mg
†
Aspartic Acid
2 300 mg
†
Cysteine
400 mg
†
Glutaminc Acid
3 600 mg
†
Glycine
800 mg
†
Histidine
500 mg
†
Lysine***
1 400 mg
†
Methionine***
300 mg
†
Phenylalanine***
1 100 mg
†
Proline
900 mg
†
Serine
1 000 mg
†
Threonine***
700 mg
†
Trytophan***
200 mg
†
Tyrosine
700 mg
†
BCAA (Naturally Occurring)
3 800 mg
†
*NRV Per Serving - Nutrient Reference Values for individuals older than 4 years.
†-NRV not established.
# Dietary fibre obtained using AOAC 985.29.
*** Essential Amino Acids
Ingredients
Non-GMO Pea Protein Isolate, Non-GMO Hemp Protein, Non-Allergenic Creamer (Palm Fruit, Glucose, Emulsifiers, Acidity Regulator, Anticaking Agent, Stabilizer), Inulin, Flavouring, Non-Nutritive Sweeteners (Sucralose, Acesulfame K & Stevia).
ALLERGEN INFORMATION
Contains no common allergens, but is produced in a facility that process Whey, Casein and Egg.
Recommended products to use with this item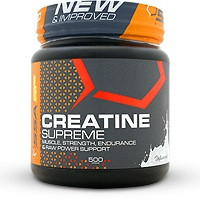 Directions
• Mix 1 serving (2 rounded scoops) with 200ml water.
• Consume 1- 2 servings daily to meet your optimal protein intake.
• Best taken after workouts.
Notice
Seek advice from a health care professional before use if you have any pre-existing medical condition. Do not use if you are pregnant or nursing, or if you are being treated for heart disease or high blood pressure. Should not be used in conjunction with an prescription medication, including MAO inhibitors, stimulants or anti-depressants. Discontinue use and consult your Doctor if any adverse reactions occur. KEEP OUT OF REACH OF CHILDREN.