Product Info
SSA Supplements Beta Alanine is designed for athletes looking for a caffeine-free workout performance boost.
Peer reviewed university research studies prove that carnosine counteracts the negative effects of intense physical exercise which releases large amounts of hydrogen ions causing a drop of pH with resultant muscular problems; decrease of strength and onset of fatigue.
Carnosine is a dipeptide consisting of Beta Alanine and L-Histidine. The enzyme, carnosine synthetase, synthesizes these two aminos in the muscle to produce carnosine.
Supplementation over a four week period will increase carnosine levels by 42% and levels continue to increase.
SSA Supplements Beta Alanine may assist with an intense pump due to carnosine being a true substrate for NOS, the enzyme that generates nitric oxide.
Related Products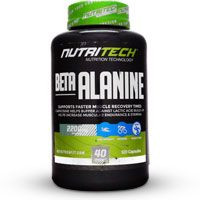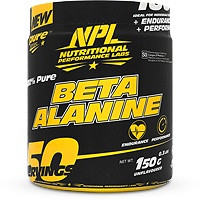 Nutrition Facts
Serving Size: 3 Capsules
Servings per Container: 40

Amount Per Serving
NRV
Beta Alanine
2 200 mg
†
NRV-Nutrient Reference Values for individuals older than 4 years.
† - NRV not established
Ingredients
Beta Alanine
Other Ingredients: Capsule Shell [Gelatin, Purified Water, Colourant (E171, E172 E110)] Pirosil (Silicon Dioxide).
ALLERGEN INFORMATION
Contains no common allergens, but is produced in a facility that processes Whey, Casein and Egg.
Recommended products to use with this item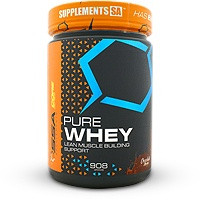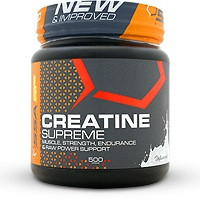 Directions
Take 3 capsules 45 minutes before training and on non-training days.
Load with 6 capsules daily for the first week.
Notice
Seek advice from a health professional before use if you have any pre-existing medical condition. Do not use if you are pregnant or nursing, or if you are being treated for heart disease or high blood pressure. Should not be used in conjunction with any prescription medication, including MAO inhibitors, stimulants or anti-depressants. Discontinue use and consult your doctor if any adverse reactions occur. KEEP OUT OF REACH OF CHILDREN.
Customer Reviews
Perfect for the Plateau!!

Review by Grip

(25 March 2014)

This product actually helped me push the a plateauing phase of about 5 months. Pretty damn impressed. Did substantial research on Beta Alanine. Not sure why other brands don't manufacture it.

good product

Review by Christopher

(24 June 2011)

I have found that Supplements SA products have greatly improved over the past while. This is a good example of the improvement. I have been using this product for 2 weeks now and it has made a difference to my training and my ability to train harder for longer.

Best Product ive used

Review by Kyle

(9 June 2011)

This is my favorite supplement, since its cheap and it works like a bomb, many people use it with Ganic-F but i just use it on its own, its insane, now i can run much harder and longer without Lactic acid buildup, and it increases my endurance strength quite fast. Haven't tried it yet doing purely strength training but ordered 2 month supply on Wednesday. Also unlike monohydrayte creatine i felt no bad side effects other than pins and needles over my whole body, which goes away after a little hard training. My size and power also didnt drop that much like it did when using creatine when i stopped. Number one buy after Whey Protein i rate.

Took a while to kick in but worth it

Review by Fool101

(24 January 2011)

Lately most of the SA made supplements have been giving great results. This is no exception. works very well but i seriously dont enjoy the after taste damn one more thing makes you burn up sometimes

Must Have

Review by Clarence

(26 November 2010)

If you dont have this in your training itinerary, then you going nowhere slowly!

This is a must have product- you just keep on going and going and going.....

oh ja, the pumps are intense-best used with ganic f!

I dont cycle but got roped into a fun ride the other day: 30km ride in 58minutes(bearing in mind i weigh 102kg's). no stifness or cramping.

Great allround product!

Hidden Gem

Review by Kagiso

(26 October 2010)

No one seems to be raving about beta alanine. And I don't see many top manufacturers producing it as a stand-alone product.

This product is the best for sustained strength when you're reaching to break your personal bests.

After a 12 month break from training, I'm back to 80% of my 6RM in only 3 weeks!

Try it. Its also very cheap.

Best Product

Review by Unplug

(30 September 2010)

This is a great product, more especially when combined with creatine. Greatly reduces acidity in muscles, and I've been able to see strength increase.

Excellent product - best bang for your buck

Review by Paul

(27 August 2010)

This stuff works! The first couple of times, the tingle you feel is weird, but that goes away, but the performance benefits are real. At this price, I can honestly say it's one of the best value for money supplements to invest in.

Awesome well priced product

Review by Louis

(3 May 2010)

gives a great pump and extreme power that increases the longer you use it! i used it with Cytomaize and ganic f ! Best workouts ever!

pins and needles

Review by that big guy

(27 September 2009)

the tingle sensation is so wierd and it feels like pins and needles. its cheap and it works,, try it! i think it does enhance strength but that could be mental