Product Info
TNT Hinge Joint Armour V2 is a high-performance joint support supplement for full-motion joint comfort and bone health support.
Training Performance
Extended periods of intense weight training may have a negative impact on joint health.
Effects are not noticed immediately but gradually start to appear as time progresses especially when an athlete's recovery is not optimised.
Joint health is vitally important to maintaining peak training performance.
Improved Version
TNT Hinge Joint Armour V2 is the successor to the best seller Joint Armour XT.
Improvements have been made in the formulation with the addition of Cissus Quadrangularis and the well-researched ingredient Ashwagandha.
Each serving provides 40 mcg of Vitamin K2 in the form of patented MenaQ7®. Significant research is being done on the importance of Vitamin K2 and its role as a cofactor in Vitamin D3 and Calcium utilisation.
2-1 Daily Supplement
Hinge is a multivitamin and joint support supplement combined into one.
A comprehensive support product to keep athletes and lifters performing at their peak!
Related Products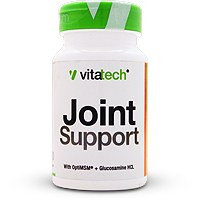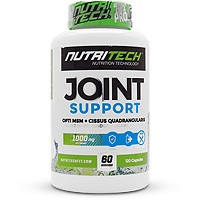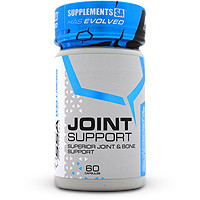 Nutrition Facts
Serving Size: Serving Size : 1 Level Scoop (10 grams)
Servings per Container: 30

Amount Per Serving
%NRV*
Energy
8 kj
†
Protein
0.4 g
1%
Total Carbohydrates
0.1 g
†
of which Sugars
0.1 g
†
Total Fats
0 g
†
Dietary Fibre #
0.1 g
†
Total Sodium
6 mg
†
Potassium
0.3 mg
†
Vitamin A
360.3 mcg (1200.6 IU)
45%
Vitamin B1 (as Thiamine)
0.5 mg
45%
Vitamin B2 (as Riboflavin)
0.6 mg
45%
Vitamin B3 (as Nicotinamide)
7.2 mg
45%
Vitamin B5 (as Pantothenic Acid)
2.3 mg
45%
Vitamin B6 (as Pyridoxine)
8.5 mg
500%
Vitamin B7 (as Biotin)
13.5 mcg
45%
Vitamin B9 (as Folic Acid)
180 mcg (300.1 mcg DFE)
45%
Vitamin B12
12 mcg
500%
Vitamin D
6.8 mcg (270 IU)
45%
Vitamin E
6.8 mg TE (10.1 IU)
45%
MenaQ7® Vitamin K2 as MK-7
40 mcg
33%
JOINT ARMOUR COMPLEX
Glucosamine Sulphate
1000 mg
†
Vitamin C (as Ascorbic Acid)
545 mg
545%
Cissus Quadrangularis Extract (4:1) (Vine)
400 mg
†
Aminoacetic Acid
400 mg
†
Calcium (as Calcium Phosphate Dihydrate (25%), Calcium TriCitrate (75%))
95.8 mg
7%
Rosehip Extract (4:1) (Fruit)
20 mg
†
Zinc (as Zinc Oxide)
5.5 mg
50%
Manganese (as Manganese AAC)
0.5 mg
22%
INFLAME-LESS MODULATOR
Methylsulfonylmethane (MSM)
3000 mg
†
Magnesium (as Magnesium Citrate (27%), Magnesium Amino Acid Chelate (73%))
62 mg
15%
Ashwagandha Extract (Root) (2.5% Withanolide Glycosides)
200 mg
†
Bromelian (Stem Extract) (Ananas Comosus)
100 mg
†
Boswelia Serrata Extract 65% (Gum Resin)
80 mg
†
Selenium (as Selenium AAC)
30 mg
55%
Boron (as Boron AAC)
3 mg
†
UPTAKE ABSORPTION AID
Bioperine® (Piper Nigrum) Standardized minimum to 95% Piperine
5 mg
†
*% Nutritent Reference Value (NRVs) for individuals 4 years & older (2010).
† Nutrient Reference Value (NRV) not yet established.
# Dietary Fibre method of analysis AOAC 991.43
Ingredients
Anti-Caking Agent, Fruitaric Acid, Stabiliser, Flavouring, Non-Nutritive Sweetener (Sucralose), Colourant.
ALLERGEN INFORMATION
No common allergens included.
Made in a factory that processes cow's milk, egg, soy, gluten (wheat, barley and oats), fish, tree nuts and peanuts.
Recommended products to use with this item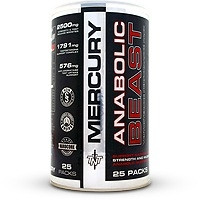 25

servings:

R379.00
R299.00
Directions
• As a nutritional supplement solution for elevated joint protection, mix 1 heaped scoop (10 grams), with 300 – 350 ml cold water.
• Ideally taken first thing in the morning with food.
Notice
Consult your physician before using MenaQ7® if you are taking anti-coagulant medication such as Warfarin.
Customer Reviews
Best thing since sliced bread

Review by The Gladiator

(11 January 2021)

As a strength athlete I cannot tell you how this joint Armour has saved my life????????

The best in joint health!

Review by Gary

(11 January 2021)

Since school rugby days, Ive had a dodgy right knee. Pain killers dont work and surgery was out of the question. It continued to impact my training and leg day was uncomfortable at best knowing I would limp around for 4 days afterwards. HINGE has changed all of that and my right knee is now my good knee. I can squat and run with no pain! Berry-Guava flavour is exceptional. Well done TNT...Im enjoying training again.