Product Info
A muscle pump is something every athlete is driven to achieve I every workout.
It's a signal of effective training and muscle hypertrophy (growth). TNT Intense Pump gives a phenomenal advantage in attaining this desired state through several complimenting ingredients that boost Nitric Oxide production, whilst gorging the muscle with glycogen.
Increased Workout Pumps
The uptake through Vasodilation (increased blood flow) opens up the vascular pathways so muscle building pump nutrients get to the working muscle efficiently and quickly. This preworkout is a one stop solution to incredible muscle pumps.
Researched Ingredients
In the search for superior muscle pump, recovery and muscle output, science has clinically proven that certain ingredients greatly support this desired state when administered in the correct dose. Not only does this product include the best of these tested ingredients but it also has them in the required dosage for maximum effect. The synergistic effect causes the muscle to blow up and perform at optional levels so easy workout gives you the desired effect, leaving you satisfied you have killed it in the gym.
Stimulant Free Preworkout
TNT Intense Pump is stimulant free. The dilation effect is unrestricted and the user will experience no anxiety, jitters or the dreaded crash. As such, every ingredient is directly related to muscle output and will not overload the adrenal or central nervous system.
Perfect for serious athletes seeking massive pumps but are stimulant sensitive, train in the evening and need to sleep, or simply do not enjoy the stimulant sensation form stimulant driven pre-workouts.
Outstanding Formulation
TNT Intense Pump is exactly what the name implies. A one stop solution to massive muscle pumps with zero crash. Each workout will induce fascial stretching forcing the muscle beyond its normal size creating a greater number of capillaries allowing for more nutrients and oxygen and hence more muscle growth long term.
Related Products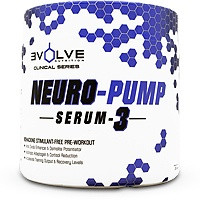 Nutrition Facts
Serving Size: 2 Rounded Scoops (27g)
Servings per Container: 40

Per 100 grams
Amount Per Serving
%NRV*
Energy
983 kJ
265 kJ
Protein
0,0 g
0,0 g
Total Crabohydrates
1 g
0 g
0%
of Which Sugars
0,7 g
0,2 g
Total Fats
0,0 g
0,0 g
of Which Saturated
0,0 g
0,0 g
Total Fibre
2,0 g
0,5 g
Sodium
1956 mg
528 mg
MUSCLE CELL VOLUMIZIN / RECOVERY / ENDURANCE
Citrulline Malate (2-Amino-5-(carbamoylamino) pentanoic acid (2-Hydroxybutanedioic acid)
6000 mg
Creatine Blend
4300 mg
Creatine Monohydrate
2000 mg
[ 2- [ Carbamimidoy(methyl)amino ] acetic acid, hydrate
Creatine Gluconate
1000 mg
[ 2- [Carbamimidoy(methyl)amino]acetyl]
2,3,4,5,6-pentahydroxyhexaneperoxoate)
Creatine Nitrate
500 mg
[ 2- [Carbamimidoy(methyl)amino]acetic acid, nitric acid
Creaz® Creatine
500 mg
[ 2-[Carbamimidoy(methyl)amino]acetic acid
Creatine Magnapower®
Magnesium (2+)ion bis [ 2-Carbamimidoy(methyl)amino]acetic acid
Beta Alanine (3-Aminopropanoic acid)
3000 mg
Glycersize® (Glycerol Powder)
2500 mg
Betaine HCL (2-trimethylammonioacetate)
2500 mg
Himalayan Crystal Salt
150 mg
PUMP SUPPORT / AMINO ACID / VITAMIN UPTAKE SYSTEM
Taurine (2-aminothanesulfonic acid
2500 mg
L-Ornithine HCL (25)-2,5-diaminopentanoic acid,hydrochloride
200 mg
L-Theanine (25)-2-Ammonio-5-(ethylamino)-5-oxopentanoate)
150 mg
Vitamin B6 (Pyridoxine)(4,5-Bis(hydroxymethyl)-2-methylpyridin-3-ol)
62 mg
Nicotinic Acid/-Amide/Niacin (Pyridine-3-carboxylic acid)
30 mg
Alpha Lipoic Acid ((R)-5-(1,2-Dithiolan-3-yl)pentanoic acid)
10 mg
Bioperine ® ((2E,4E)-5-(2H-1,3-Benzodioxol-5-yl)-1-(piperidin-1-yl) penta-2,4-dien-1-one)
10 mg
Vitamin B12 (a-5,6-Dimethylbenzimidazolyl)cobamidcyanide)
10 mg
*Nutrient Reference Values (NRVs) for individuals 4 years and older.
NA - No set NRV.
Ingredients
Anticaking Agent, Trisodium Citrate, Flavouring, Isomaltooligosaccharide, Non-Nutritive Sweetener (Sucralose), Colourant.
ALLERGEN INFORMATION
None
Made in a factory that uses dairy, soy, eggs, nuts, peanuts and gluten (wheat, barley and oats).
Recommended products to use with this item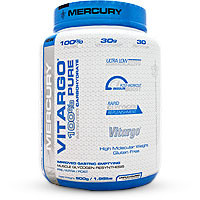 Directions
• Mix 2 Rounded Scoops (27g) into 400 ml Water 10 minutes prior to training.
ALTERNATE HALF SERVING SUGGESTION:
• Mix 1 rounded scoop into 200ml of water and drink 10 minutes prior to training.
Notice
These statements have not been evaluated by the food and drug administration. This product is not intended to diagnose, treat, cure, or prevent any disease.
Keep out of reach of children.
Customer Reviews
love it

Review by Ryan

(9 August 2021)

incredible pumps from this preworkout especially since I stack it with tnt napalm resurgance. adds more of the pump elements to my pre workout shake as napalm slacks a little in that department. together,they form the ultimate preworkout and they taste amazing together ( i use the cherry flavours)

Pumped for days

Review by Zak

(6 July 2021)

Really enjoying this product, been using it for a week now, it really does get to work quick and the pump lasts, really impressive stimulant free pre workout and at a reasonable price. Only thing I'd wanna see extra in it, is a bit of Testo boost for that extra edge.

Check me never, the best pump of my laaf!

Review by StelliesBoet

(13 June 2021)

Previously tried Nuke pre and it was kak and way too sweet, The tnt intense pump pre has an almost sour taste which i love and the ingredients are insane with, 6000mg of Citrulline Malate for that cheeky blood flow and 3000mg of Beta Alanine for that endurance boys. Most pres have these ingredients but in very small insufficient amounts. I am in no way an expert as this is the fourth pre i've tested but if you want arms bigger than your ego you've got to try this absolute gift to mankind.

Good Pre without caffiene

Review by JJ

(3 February 2021)

Very good pre workout without caffiene. My blood preasure goes way up on other pre workouts but not with this one. Only one complaint its super sweet but apart from that it does the job.

Natural stim

Review by Warren

(11 January 2021)

For a natural stim supplement its mind blowing and the insane pumps is crazy

Best pump pwo on the market !

Review by Erik

(11 January 2021)

Insane pumps ! Feeling strong in the gym ! Not going to find something better.

Tops

Review by Noel

(12 June 2020)

Highly recommended, stim free, sickest pumps, no crash ,

Great product

Review by ashley

(12 June 2020)

Name says everything !