Product Info
Face it, you're a classic "hardgainer". This means you got fewer corners to cut. You gotta bust your ass, gotta work twice as hard and eat twice as much just to gain a hard earned pound of muscle.
For you, Universal Nutrition Animal M-Stak has been formulated. Animal M-Stak is the perfect hardgainer's pack.
Thanks to its significantly improved "nutrient-partitiong" effects, its ability to promote anabolism via protein synthesis and nitrogen retention, and enhanced anti-catabolic factors, the new M-Stak can turn "hardgainers" into "hard" gainers.
Now with new and even more powerful, Natural Flavone/Sterone Complex (including new Turkesterone), Anti-Catabolic Amino Complex (rich in leucine), Anabolic Adaptogen Complex, Insulin Potentiating Complex (including colosolic acid), Energy Complex (as with Animal Pump, all the stims are in one red capsule for convenience and flexibility) and a new M-Factor Complex (with dihyroxybergmottin), the all-new Animal M-Stak is gonna blow the roof off the proven original. And then some...
One tin of Animal M-Stak contains 21 packs.
Related Products
Nutrition Facts
Serving Size: 1 Pack
Amount per Serving
% DV*
Natural Flavone / Sterone Complex
750mg
Beta-Ecdysterone
*
5-Methyl-7-Methoxyisoflavone
*
Ajuga Turkestanica Extract (Turkesterone)
*
Beta-Sitosterol
*
Anti-Catabolic Amino Complex
3000mg
L-Leucine
*
Leucine Alpha Ketoglutarate (AKG)
*
Leucine Ethyl Ester
*
L-Isoleucine
*
L-Valine
*
L-Taurine
*
Acetyl-L-Carnitine (ALC)
*
Anabolic Adaptogen Complex
1000mg
Muira Puama
*
Kudzu Extract (Isoflavones)
*
Safed Musli
*
Rhodiola Rosea Extract (Rosavins)
*
Insulin Potentiating Complex
500mg
4-Hydroxyisoleucine
*
Banaba Leaf Extract (1-3% Colosolic Acid)
*
Cinnulin PF TM
*
K-R-Alpha Lipoic Acid (K-R-ALA)
*
M Factor Complex
500mg
Ginger Root Extract (Gingerols, Shaogols)
*
6,7-Dihydroxybergmottin
*
Bioperine R
*
Energy Complex
500mg
Methylxanthine Complex (Caffeine, Theobromine, Theophylline)
*
Evodiamine
*
* Percent Daily Value not established.
Ingredients
Dicalcium phosphate, whey(milk), microcrystalline cellulose, gelatin(sulfites), Methylxanthine Complex(caffeine anhydrous and guarana seed powder), stearic acid, magnesium stearate, soy(from phytosterols), titanium dioxide, FD&C #1, red #40,pharmaceutical glaze.
ALLERGEN INFORMATION
Made in a facility that process milk, soy, egg, peanuts, tree nuts, fish, shellfish, and wheat.
Recommended products to use with this item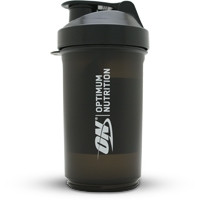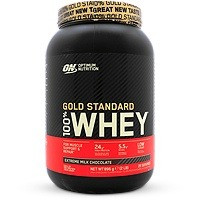 Directions
• Take one pack every day for 21 consecutive days.
• On training days, take a pack 45 minutes prior to exercise.
• On non-training days, take a pack in the morning or early afternoon.
• Cycle product for maximum results: 3 weeks on, one week off. Repeat as desired.
Notice
This product contains an extremely powerful flavone and phytoecdysterone complex which may greatly boost performance and muscle size. Please consult your physician before using this product. Not for use by pregnant or nursing women. If you are under a physicians care for any reason, please consult your physician prior to use. Reduce or discontinue use if nervousness, tremors, sleeplessness, loss of appetite or nausea occur. Not for use by persons under 18. KEEP OUT OF REACH OF CHILDREN.
Customer Reviews
1st time user

Review by Thor

(8 October 2019)

I just bought this product today from Dis-Chem as I needed it quickly. I will give an update of how it performs.
I haven't been to the gym in about 8-12 weeks due to a tight schedule as well as illness. Before i went on my break though, my 1RM numbers were as follows:
Back Squat - 145kg
Front Squat - 105kg
Bench - 100kg
Deadlift - 210kg (sumo)

I'm 1.84m, 94kg (down to 88kg now after my illness and time away from the gym)
After the 21 day cycle I will do a review of the product as well as my performance in the gym. I will be stacking it with NutriTech Whey protein, and NutriTech Creatine HCL

great stuff that works

Review by rudy

(8 July 2017)

Although its costly it works and gives you gains like it says, this product and brand always give the best results.

Great Product

Review by Jus

(9 April 2017)

I put on 3.5kgs of pure muscle in the 3 weeks that I used it. The energy that the red pill gives while gyming is amazing. Went from pushing 40kgs on incline bench to 70kgs. One week later and I have kept the muscle mass on. Would definitely consider going on the 3 week course very soon

M-stak is the bomb

Review by dowski d pietersen

(19 January 2016)

Now 4 weeks,from 45kg to 52kg.this thing is working...trust me


it works like magic

Review by steve

(18 February 2015)

I have only been on this for about 5 days, stacking it with usn hyperbolic mass, im a hard gainer, went from 52kg to 54.8kg in 5 days

all of the above.

Review by rehabbed novice

(21 July 2014)

if you want your gains to stick in a dry lean way then get this and a whey protein I say evolve tri-whey an lots of eggs and fruits and bran flakes. I'm actually saying what everyone has experienced but take the spotted smelly pill first and don't take it and the red pill if you have trouble sleeping on non training days. also eat less on non-training days because you actually eat more than you have too without noticing and chew your food if Loudon have a proper caloric counting method.

Best out

Review by Olian

(31 May 2014)

Gained just under 5kgs in 3 weeks and put 27kgs on my shoulder press. Good stuff!

Great product so far

Review by Riaan

(3 March 2014)

I have used M-Stak for one cycle and it works for me.
I have had great strength gains and energy.



Awesome

Review by Frederik

(20 February 2014)

This is the 2nd time I am using it. Always delivers! It really increase your strength gains as well as lean mass gained

Great so Far

Review by Frans

(29 January 2014)

Just Started using it today and I'm really looking forward to see if its as good as everyone says. But so far must say its smell is terrible but doesn't taste bad and is easy to swallow and gives great focus and energy will keep you updated on effectiveness.

Pricey with no results

Review by Trev

(26 January 2014)

I found that I had no results at all from this product unfortunately, The energy pill was about all I noticed that affected me. I was rather disappointed for the price i payed. Maybe my body is just really stubborn with certain supplements, even though I made sure to eat as much clean proteins and carbs as possible while on it

Amazing Product

Review by Thulani

(18 September 2013)

If you really want to see gains M Stak is the way to go. I saw intense gains i took it alongside Universal Real Gains went from 64kg to 70kg on one cycle and my physique changed drastically and i also doubled my bench.And the gain have stayed haven't lost even a kilo yet.i would recommend it to any hair-gainer like me.

incredible

Review by Clinton

(10 September 2013)

Unbelievable boost of strength and with correct diet this product will help you grow fast

works great

Review by Franz

(1 September 2013)

Ultimate hard gainer stack! Works very well for us skinny guys

No real gains

Review by Anveer

(2 March 2013)

been on it for 2 weeks now, haven't seen any real gains, just a slight reduction of fat

amazing

Review by jarryd

(16 February 2013)

Very good product, would recommend it for a improved bulking cycle.

HARD GAINING :-D

Review by STOKE

(28 January 2013)

JUST BOUGHT THE M-STAK - HITTING THE GYM LIKE AN ANIMAL!! WILL GIVE RESULST AFTER 3 WEEKS..

Love this Stak!

Review by Renzo

(26 November 2012)

No better product for legal muscle growth. The way I was picking up strength and size, it felt like something illegal. I love the gains M-Stak gave me!!

Great but pricey

Review by Emile

(20 October 2012)

Great product, increased my appetite a lot which helped in gaining mass. Put on 3kg's in the 3 weeks of use, lean muscle which stayed after it was finished. Great product just a bit pricey and need to consume a lot of protein to achieve desired results.

9/10

Review by soeren

(3 July 2012)

Stacked with a good Mass Gainer and Test booster, M-Stak will give even the hardest gainers crazy results in mass and power gains. easy on the liver since milk thistle is in each serving. definitely a must have for everyone that wants to grow and train like an animal at the gym

good stuff

Review by Iron_Man

(3 May 2012)

stack works well, works better if stacked with D aspartic acid.

EXCITED

Review by The Big Guns

(12 March 2012)

Just Ordered My first Cycle Of M-Stak , Did a lot of research and it really looks promising . Hope this Product delivers :-) will report results after 3 weeks

WOW

Review by Victor

(23 February 2012)

Thought That this product was only bluffing,but for some reason you cant stop eating so expect to be hungry all the time and be ready to eat like a king and be sure to expect some solid good gains!!! Great overall product! Also enjoy the lil red energy capsule!! although be ready to swallow like 8 pills a pack!

it works

Review by hardgainerkameel

(22 January 2012)

stop using what you using and just buy this. it really works you will pick up about 4kg if you eat right and if you have the right gym program .i picked up 7kg with this product and i get massive pumps

Satisfaction

Review by Calvin

(13 January 2012)

Wow.... This was one of the better gainers I've been on very happy I could notice gains after just one course.

Good stuff

Review by dan101

(20 December 2011)

Gained some good lean muscle over the 3week cycle. Slight improvement in strength. Not so great to swallow 7 pills. Don't get much of a pump or mental focus as with a pre-workout supplement like NO xplode etc.

Good product...

Review by Fayaaz

(16 October 2011)

One of the better products out on the market. Use with Universal Storm for great results...

Amazing product

Review by Daniel

(28 August 2011)

Animal M-Stak is one of the best products for anyone looking to gain muscle fast and in huge amounts! It is ultra anabolic and increases your appetite which is great as well as promotes energy (if you take the red pill) which helps in your workouts. I saw strength gains after one week of this product and anyone looking to gain muscle and can afford this product should go for it. You MUST take in plenty of protein while taking it and you will get the results you want. The only downside is that it is quite pricey and you also have to take a lot of pills everyday but it is very well worth it!

Hard gainers best option

Review by andrew

(11 August 2011)

Loved M-Stak, with 3 weeks on, one week off then 3 weeks on again you will be amazed with your gains as long as you diet right.you might only gain a few kg's but you will be solid. Best would be to save up and go for 2 cycles of this with protein

Decent

Review by Desaj

(10 May 2011)

I started to eat a lot more than normal. I only really felt a strength boost on one instance of gyming. The pills are hard to swallow especially the non capsule ones. Have not got much in terms of gains and have 4-5 days supply left.

6/10

Excellent

Review by Animal

(4 May 2011)

I have been training for many years and this product is definitely one of the best. Not only provided muscle gain but also lost a bit of fat even though i increased my carbs. Also gave the physique a more solid and grainy look. Ordered my next batch already. Thank you supplement world and Universal!

The Real Deal!

Review by Mike

(20 April 2011)

Universal in my opinion make some of the most solid, quality products out there yet keep their prices to a South African standard unlike some international brands. M-Stack is the real deal - THE STUFF WORKS! Try it yourself and see for yourself. Make sure you eating clean, and often if you wanting to bulk and I made sure I kept up my protein intake with extra whey protein from WAR. I saw results, not so much in a massive weight increase but definitely more lean muscle.
They also keep the caffeine tablet separate which is ideal if you dont want the stim.

Good

Review by Christopher

(16 April 2011)

Still got a week left on my current course, it's great stuff. I'm fuller and a lot stronger than I was, despite not seeing huge increases in weight (I have gone from 77 to 79 though). Already ordered my next course!

Awesome pickup

Review by HB

(29 March 2011)

HI....

Used M-stak once. Picked up 6.5kg's. Very happy with this product, it does what it says on the tin. I'll easily use it again and will recommend it to any hard gainer...



once upon a time>>

Review by Garreth

(28 March 2011)

there was a very sad little 18 year old boy,......who......bought m-stack and saw results like he never had before!i never had any size gains but oh my word ,without messing up my form,i had unbelievable strength gains ,just to show how amazing it is i'll point out my favorite strength gain,i went from dumbell shoulder pressing 32 to doing a ,with correct form, 45 DUMBELL SHOULDER PRESS!!!!!!with one cycle i saw results like that,its expensive but worth it and although it irritates my Mom ,i spend all my money on it haha

amazing

Review by awe

(24 March 2011)

I finished 1 cycle and I saw amazing results. I put on 4 kg's and my max bench increased by 25 kg's! No side effects either

Supplement KIng!!!!!!

Review by Shaun

(19 March 2011)

OMG!!!!!! insane stufff !!!! im finishing my cycle of m-stak 2mrw and i must say that i love this product! i made the mistake of not nailing my diet, i didnt hit my calorie requirement, so i still dont know what m-stak can realy do but heres what it did for me, ive gotten bigger picked up roughly 2kg CLEAN!! no bodyfat increase, and im not on creatine so it cant be water weight either!!! my strength gain is unreal!!! TRUST ME strength gains are FAR more rewarding then size gains, so if you wanna up your power then this is beyond ideal for guys who do not not want to take pro-hormones, if you nail your diet then im sure you could easily pick up 4-5kg with this stuff, and dont listen to those guys talkin bout gaining 12kg ect, THATS BS!!!!!!!! its humanly impossible 2 gain 12kg in a month, that would mean these guys gain 144kg a year, not even with steriods is that even remotely possible, if guys say they gained anything more than about 6kg a month, then that review is extremely unreliable no matter what product or supp stack they used!!! KEEP TRAINING HARD!!!!!!

Ultimate

Review by TopNotch

(12 March 2011)

This is the best muscle building supplement I have ever used . Just Have a good daily protein intake . At least 1 gram of protein per Kg of body mass , and this supplement will do wonders for you .

10/10

Stuff of legends!!

Review by G-Money

(7 March 2011)

I don't think there's a supp out there that compares with Universal M-stak.

I swear by it. If you're looking to bulk up, you shouldn't even consider anything else. I used two cycles of this with WAR whey and a standard SSN monohydrate and managed to gain 9kgs. Not to mention the mind blowing strength gains!

Use this and chow enough protein, you're well on your way.

Interesting Results

Review by Papa Joe

(3 March 2011)

Recently about 2 weeks back i finished this course of M-stak, i didnt notice to much in terms of gains initially but towards the end of the course with a really good nutrition i put on 3-5 kg's roughly but i got rather lean and a nice amount of fat.

Once i finished this a week or 2 after ( currently ) my gains have sustained with no change to diet. The stuff is rather awesome but its little expensive and i would think it probably might do some harm long term considering all the weird substances in it. So even tho it says take a week off i would suggest maybe taking it 3 weeks on then 3 weeks off, as every person is different i started getting tremors ( as stated on package ) probably from the high caffene + taurine.

Overall nice product, gains aren't worth the money tho.

Try this

Review by Ray

(23 February 2011)

Yes this product is great on it's own, but try stacking it with BSN's Nitrix, you'll be even more impressed!

Stack Rating = 9/10

AMAZING

Review by Jacques

(26 January 2011)

ive been using animal m-stak for 2 months now and ive gained 4kgs!!!! its way worth the money spent on it!!!!!

nyc

Review by GUGU

(20 January 2011)

awesuuuum stf joh

MONEY WELL SPEND

Review by Willem

(29 November 2010)

have been using this product for 3 months, the results were worth the money spend.

Value for money

Review by Afzil

(11 November 2010)

Absolute awesome product, nothing on the market like it. Kept my body looking in an anabolic state throughout the 21 day period. Muscles look pumped all the time, its a feel good product.

good

Review by rick fuller

(29 October 2010)

I took this product with a good diet and gained 5kgs of pure muscle, strength gains was also great went from 100kg squat to 150

Pretty Sweet...

Review by mini muscles

(6 October 2010)

Used a course of this stuff and noticed small gains, my muscles seemed to harder and pumped most of the time. when i stopped training i lost a little mass but kept all my definition.
Good product....

didnt work that well for me

Review by Michael

(20 September 2010)

Ive tried the m stak twice now.. No major size gains but my muscles became a lot harder and i did notice some fat loss.. maybe i wasnt eating correcting with it. I will try it again at some stage.

The Duracell of supplements

Review by Pierre

(7 September 2010)

This stuff works great, best ever. I't charges you like a duracell bunny, I't gave ma strength and stamina what I have never had. Gained a whopping 5kg. I'm surely gonna use I't again.

Something that works

Review by jojo

(27 August 2010)

Great product. Gained a lot of muscle and strength, bit pricey though, but worth it.

VERY GOOD

Review by NONAME

(22 August 2010)

I have used this product twice, and it keeps blowing me away. I gained about 2KGs on my first one and 4KGs on my second (had better eating habits). My strength also went up noticeably. Will try again.

amazing

Review by divan

(7 August 2010)

picked up 9kg in 4 months gives great pumps and makes you so strong ...

Not as Expected!!!

Review by Average Stuff

(2 August 2010)

Tried this stuff for a month...followed eating diet from nutritionist and gobbled protein like no tomorrow but didn't see such good results, took with amino stack, hgh, Glutamine and testo booster

Top product

Review by Carl

(29 June 2010)

I have taken 2 courses of M-stack and gained 10kg in that time. Really cream of the crop if you a hardgainer and looking to put some weight on. I'll def recommend M-stack. Can't wait to try some of their other stuff.

It is "THE ONE"

Review by Emmanuel

(17 June 2010)

I've used it for 4 days now and gained 1 kg without any extra body fat, which is an excellent start for me, as I have a problem gaining weight. Also to the guys complaining that the product doesn't work.. Just remember that if your eating habits isn't right, and you don't use the correct combination of supplements it's not going to give you the results you want.

Didnt work for me

Review by Devon

(27 May 2010)

The reviews of this stuff were amazing which made me decide that this is what I need. Bought it,did the course and it did zilch .I picked up maybe half a kg and my strength didnt change.Really disappointed

Magnificent - stack

Review by Llew

(17 May 2010)

Right so I've done a couple of courses and can now comment on what it's done for me.
I picked up almost 5kg's while losing 1% of fat.

The guys that complained here about not gaining, please do not blame your diet fails and inexperience on a good product.

I don't mind coughing up 600 smackers as long as I'm getting results like this.

Can I also sommer send a quick thanks here for supp world for always delivering my stuff perfectly within one day. Thanks




hard gainers only!!!

Review by Alon

(29 April 2010)

i have a huge problem gaining weight im on a strict diet, supplements but the product that helps me build and gain my gains has to be m-stack. what i do is one month m stack the other month plain stack so my body doesn't become to tolerant of the product

Ok-ish

Review by Nomad

(27 April 2010)

Only did one course. Killed my appetite a bit. But gained a good 3kg which I didn't lose subsequently. The caffeine tablet didn't give me the expected boost.

Not so sure

Review by Trojan

(26 April 2010)

After reading all the awesome reviews about this stuff I decided to give it a go.Did the three week course,ate clean and pushed hard but it did absolutely nothing for me.I put on no weight and it did nothing for my strength.I don't know how it worked for everyone else

Pretty special

Review by Llew

(12 April 2010)

I recommend this product to any intermediate gym rat (aged 18-25) who needs to blast out of a stale routine and prefers to keep it natural. It's only been a couple of days and I have already sprained a finger and I have quite the neck spasm - the stuff really makes me blow through the weights and the sweet pleasure/pain that I have been missing for the last couple of months is back. AWESOME STUFF!

Do yourself a favor and add some SA supplements Beta Ecdysterone (3 tabs a day) into the mix to get a decent dose of the stuff and throw in some ZMA for the shut eye...(it does tend to keep me awake...)



great!!!

Review by edmund

(25 February 2010)

Gained 7kg in 3 weeks awesome stuff still have it all

Fantasic product

Review by David

(28 October 2009)

Have to agree with dapora, did 2 courses, all and all picked up 9kgs, its been a month now, havent lost a single one of those!
Highly recommended! Infact, let me get some now...

AWESOME STUFF!!!!!!!!!!!!!!!

Review by dapora

(5 August 2009)

This stuff is brilliant actually there is no words for it i have done one course on
the M-Stack and i will be doing another one i took this stuff gained 7KGS and 2 weeks off i still mainained my weight and power this stuff is great!!! i recomend
it to anyone anytime