Product Info
Face it, you're a classic "hardgainer". This means you got fewer corners to cut. You gotta bust your ass, gotta work twice as hard and eat twice as much just to gain a hard earned pound of muscle.
For you, the all new Universal Nutrition Animal M-Stak has been formulated. Animal M-Stak is the perfect hardgainer's pack. Thanks to its significantly improved "nutrient-partitiong" effects, its ability to promote anabolism via protein synthesis and nitrogen retention, and enhanced anti-catabolic factors, the new M-Stak can turn "hardgainers" into "hard" gainers.
Now with new and even more powerful, Natural Flavone/Sterone Complex (including new Turkesterone), Anti-Catabolic Amino Complex (rich in leucine), Anabolic Adaptogen Complex (with safed musli and rosavins), Insulin Potentiating Complex (including colosolic acid and 4-hydroxyisoleucine among others), Energy Complex (as with Animal Pump, all the stims are in one red capsule for convenience and flexibility) and a new M-Factor Complex (with dihyroxybergmottin), the all-new Animal M-Stak is gonna blow the roof off the proven original. And then some...
One tin of Animal M-Stak contains 21 packs.
Related Products
Nutrition Facts
Serving Size: 1 Pack
Amount per Serving
% DV*
Natural Flavone / Sterone Complex
750mg
Beta-Ecdysterone
*
5-Methyl-7-Methoxyisoflavone
*
Ajuga Turkestanica Extract (Turkesterone)
*
Beta-Sitosterol
*
Anti-Catabolic Amino Complex
3000mg
L-Leucine
*
Leucine Alpha Ketoglutarate (AKG)
*
Leucine Ethyl Ester
*
L-Isoleucine
*
L-Valine
*
L-Taurine
*
Acetyl-L-Carnitine (ALC)
*
Anabolic Adaptogen Complex
1000mg
Muira Puama
*
Kudzu Extract (Isoflavones)
*
Safed Musli
*
Rhodiola Rosea Extract (Rosavins)
*
Insulin Potentiating Complex
500mg
4-Hydroxyisoleucine
*
Banaba Leaf Extract (1-3% Colosolic Acid)
*
Cinnulin PF TM
*
K-R-Alpha Lipoic Acid (K-R-ALA)
*
M Factor Complex
500mg
Ginger Root Extract (Gingerols, Shaogols)
*
6,7-Dihydroxybergmottin
*
Bioperine R
*
Energy Complex
500mg
Methylxanthine Complex (Caffeine, Theobromine, Theophylline)
*
Evodiamine
*
* Percent Daily Value not established.
Recommended products to use with this item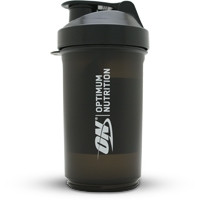 Directions
Take one pack every day for 21 consecutive days.
On training days, take a pack 45 minutes prior to exercise.
On non-training days, take a pack in the morning or early afternoon.
Cycle product for maximum results: 3 weeks on, one week off. Repeat as desired.
Notice
This product contains an extremely powerful flavone and phytoecdysterone complex which may greatly boost performance and muscle size. Please consult your physician before using this product. Not for use by pregnant or nursing women. If you are under a physicians care for any reason, please consult your physician prior to use. Reduce or discontinue use if nervousness, tremors, sleeplessness, loss of appetite or nausea occur. Not for use by persons under 18. KEEP OUT OF REACH OF CHILDREN.
Customer Reviews
great stuff that works

Review by rudy

(8 July 2017)

Although its costly it works and gives you gains like it says, this product and brand always give the best results.

Great Product

Review by Jus

(9 April 2017)

I put on 3.5kgs of pure muscle in the 3 weeks that I used it. The energy that the red pill gives while gyming is amazing. Went from pushing 40kgs on incline bench to 70kgs. One week later and I have kept the muscle mass on. Would definitely consider going on the 3 week course very soon

M-stak is the bomb

Review by dowski d pietersen

(19 January 2016)

Now 4 weeks,from 45kg to 52kg.this thing is working...trust me


it works like magic

Review by steve

(18 February 2015)

I have only been on this for about 5 days, stacking it with usn hyperbolic mass, im a hard gainer, went from 52kg to 54.8kg in 5 days

all of the above.

Review by rehabbed novice

(21 July 2014)

if you want your gains to stick in a dry lean way then get this and a whey protein I say evolve tri-whey an lots of eggs and fruits and bran flakes. I'm actually saying what everyone has experienced but take the spotted smelly pill first and don't take it and the red pill if you have trouble sleeping on non training days. also eat less on non-training days because you actually eat more than you have too without noticing and chew your food if Loudon have a proper caloric counting method.

Best out

Review by Olian

(31 May 2014)

Gained just under 5kgs in 3 weeks and put 27kgs on my shoulder press. Good stuff!

Great product so far

Review by Riaan

(3 March 2014)

I have used M-Stak for one cycle and it works for me.
I have had great strength gains and energy.



Awesome

Review by Frederik

(20 February 2014)

This is the 2nd time I am using it. Always delivers! It really increase your strength gains as well as lean mass gained

Great so Far

Review by Frans

(29 January 2014)

Just Started using it today and I'm really looking forward to see if its as good as everyone says. But so far must say its smell is terrible but doesn't taste bad and is easy to swallow and gives great focus and energy will keep you updated on effectiveness.

Pricey with no results

Review by Trev

(26 January 2014)

I found that I had no results at all from this product unfortunately, The energy pill was about all I noticed that affected me. I was rather disappointed for the price i payed. Maybe my body is just really stubborn with certain supplements, even though I made sure to eat as much clean proteins and carbs as possible while on it

Amazing Product

Review by Thulani

(18 September 2013)

If you really want to see gains M Stak is the way to go. I saw intense gains i took it alongside Universal Real Gains went from 64kg to 70kg on one cycle and my physique changed drastically and i also doubled my bench.And the gain have stayed haven't lost even a kilo yet.i would recommend it to any hair-gainer like me.

incredible

Review by Clinton

(10 September 2013)

Unbelievable boost of strength and with correct diet this product will help you grow fast

works great

Review by Franz

(1 September 2013)

Ultimate hard gainer stack! Works very well for us skinny guys

No real gains

Review by Anveer

(2 March 2013)

been on it for 2 weeks now, haven't seen any real gains, just a slight reduction of fat

amazing

Review by jarryd

(16 February 2013)

Very good product, would recommend it for a improved bulking cycle.

HARD GAINING :-D

Review by STOKE

(28 January 2013)

JUST BOUGHT THE M-STAK - HITTING THE GYM LIKE AN ANIMAL!! WILL GIVE RESULST AFTER 3 WEEKS..

Love this Stak!

Review by Renzo

(26 November 2012)

No better product for legal muscle growth. The way I was picking up strength and size, it felt like something illegal. I love the gains M-Stak gave me!!

Great but pricey

Review by Emile

(20 October 2012)

Great product, increased my appetite a lot which helped in gaining mass. Put on 3kg's in the 3 weeks of use, lean muscle which stayed after it was finished. Great product just a bit pricey and need to consume a lot of protein to achieve desired results.

9/10

Review by soeren

(3 July 2012)

Stacked with a good Mass Gainer and Test booster, M-Stak will give even the hardest gainers crazy results in mass and power gains. easy on the liver since milk thistle is in each serving. definitely a must have for everyone that wants to grow and train like an animal at the gym

good stuff

Review by Iron_Man

(3 May 2012)

stack works well, works better if stacked with D aspartic acid.