Product Info
USN Phedracut XT Lava Burn is an ultra fast-acting formula, designed to significantly increase energy, elevate body temperature & melt fat away while sparing lean muscle tissue.
• Thermogenesis ( metabolic Increase) for fat breakdown and fat oxidation (energy production).
• Blood glucose regulation (which may also eliminate cravings).
• Reduced fat formation.
• Appetite suppression.
• Mood and cognitive enhancement.
• Anti-oxidating during fat breakdown.
• Extreme energy boosting.
• Sugar free.
Related Products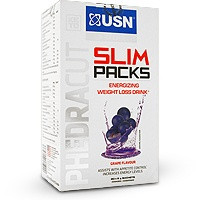 Nutrition Facts
Serving Size: 1 Sachet (5g)
Servings per Container: 20

Amount Per Serving
% Daily Value
Chromium picolinate
250mcg
of which Chromium
30mcg
LAVA BLEND
Garcinia Cambogia extract (60% HCA), N-acetyl-L-carnitine, Caffeine anhydrous, Green coffee bean (45% chlorogenic acid extract), Phosphatidylserine, Bitter Orange, Fucoxanthin (10% Extract), Ca-HMB, N-acetyl-L-glutamine
of which Caffeine
250mg
Ingredients
Fructo-oligosaccharides (FOS), Flavouring, Citric acid, Non-nutritive sweetener blend (Acesulfame-K, Aspartame*), Malic acid, Nicotinic acid, Colourant: E122, E102.
* Contains Phenylalanine. Contains Tartrazine.
Allergen Information: Contains no common allergens, but may contain traces of iodine.
Recommended products to use with this item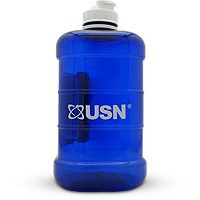 Directions
• As a dietary supplement, mix 1 sachet into a 500ml bottle of mineral water and shake well.
• Take twice daily, 30 minutes prior to meals or snacks.
• It is recommended that the first serving be taken in the morning on an empty stomach, 30 minutes prior to your morning workout or breakfast.
• Can also be taken as a refreshing, energising drink during training.
• Do not use after 4 O' clock in the afternoon.
• Take for 5 consecutive days of the week and stop use for 2 days before continuing again ( 2 days off).
• As with all weight control supplements, works best when combined with a balanced, energy controlled eating plan and regular physical activity.
Notice
As with all exercise and nutritional programs, please consult your physician first ( especially if you have any medical condition). Do not use if you are pregnant or lactating or under the age of 18. If anxiety, dizziness and depression are a result, lower dosage or discontinue. Remember that an adequate state of hydration must be maintained when using this product. Have at least 8 - 12 glasses of water per day.Do not have more than 2 sachets per day and do not use this product for more than five consecutive days per week. Taking more than the recommended dose will not improve results and may cause adverse reactions. Phedra Cut Lava Sticks has a high caffeine content (50mg/100ml) and is not recommended for the average female and individuals sensitive to caffeine.
Customer Reviews
Not great

Review by Albert

(16 January 2018)

I've used this product for two months and nothing significant happened. Did it all as per instructions.. It did however wake me up nicely.The energy boost is ok but halfway through the day I would feel exhausted even after my afternoon dose. Didn't loose any weight, in fact i increased weight when I took a break from it for a month. I power circuited like an animal while using this hoping for results.. It did however make feel a bit pumped after gym.

Good but overpriced

Review by Clau

(2 October 2017)

It helps burn fat if used with proper exercise and diet but it's way too expensive!

Exellent energy booster

Review by Xtreme

(5 August 2017)

Trained consistently with a pt for 4 yrs.got fitter but couldn't loose much weight.
With lava sticks i lost 5 kgs in 2 months .
The best

Energy Booster

Review by Kitty

(13 February 2017)

Works wonders if you looking for an energy booster while working out. Still to early to comment on the weight loss.

very good

Review by jay

(28 October 2015)

very good

wow!!!

Review by pickels

(27 August 2015)

what a amazing transformation i can see it in my body and can feel the effectiveness.

amazing*

Review by pickels

(27 July 2015)

it works like a bomb!! can feel the energy and can see my body is transforming

Wow!!!!!

Review by kosi

(16 July 2014)

Used to be the fat kid now I'm that sexy dude. #ItWorks

good energy

Review by Larry

(8 April 2014)

noticed a little increase in energy when using this but little to no fat burning effect

best burner makes me nauseas first time of blood rushed to my head xcellent product, great energy

Review by Ronan

(19 November 2013)

Great burner give energy and you can actually feel it working just gave me headaches for the first time but an excellent product

very effective

Review by matabi

(27 September 2013)

Very effective i lost 2,5 kg in 1month . My energy levels were boosted and enjoyed my workout sessions everyday. I used to weigh 105 kgs in 2011 but now am weighing 88kgs,its really a fat burner and could feel the burning effect sometimes in my body. Can't weight to use it again...

Not that impressed

Review by PunisherSA

(21 August 2013)

Yes it gives you energy
Yes it makes you train harder
But assit in weight loss, nothing much happened there, so all in all a average product.

really works

Review by issi

(10 April 2013)

love it, lost 20kg in 4 months

This product is fantastic - I losing the kg

Review by Amanda

(29 October 2012)

I started with a sample and fell in love with the taste - now I'm using the product. I don't feel the warm feeling, but it helps me with my energy level and water intake - I have lose 3kg in one month and this just with my lava stick!! I believe in them - try them you have nothing to lose only your money because they are on the expensive side.

Was good

Review by Bevan

(15 August 2012)

Tried it for the first week, was really good, felt an energy increase but the fat loss part didn't work well even taking recommended sachets and diet. Didn't increase the fat loss.

Warm fuzzy feeling

Review by The_Hulk

(10 July 2012)

First time user. Gave me a boost! I trained harder and talked faster! I also wanted to face palm a lot people, but I suppose that was me and not the Lava Sticks!

Hell move over

Review by dexter160

(9 July 2012)

Omw did I just went up in flames......This stuff works like nothing i have ever tried before...Gives you that tunnel vision focus...and second off all it acts as a jerseys if you dint have one...

Overall...good product for local brand

Burst of determination

Review by Kgotsofatso

(19 June 2012)

The one thing I've always found true about the Phedra cut range is that you will always get this bucketful of energy. This totally gives you the determination to break set targets and take workouts further.

I'm glad I bought this product and will continue to do so. Nice flavour and gives the buzz i expected. This is going to be good

All You Need!!!

Review by Kyle

(29 May 2012)

This product should not be taken lightly...it is a real powerhouse!! It will get you pumped and ready to go within 20minutes. You can feel yourself warming up and ready to tackle the gym. Its an instant boost and energy is there!! Best of all, it tackles body fat. Ive been through about 4 boxes already within 3months. +-2 sachets a day, never more than 2!!!! Ive lost 6% body fat in 5 months!! and kept my muscle mass. Excellent product. Got myself a new box yesterday!! Cherry is boss!!

Wow, wow and wow

Review by MuscleEwok

(14 March 2012)

This product is awesome! It tastes great and goes down like a dream. 500ml of cold water and one stick, drink it slowly 30min before a cardio workout. It put me in "the zone" within 15min of taking it. I got on that stationary bike and ripped it apart!

Seriously would recommend this as an addition to your cardio workout. Be warned though, it has serious kick. You will feel it take over your body and mind at a rapid rate, so be prepared to be possessed by the spirit of Hercules!!

Good product, good taste, good value. Enough said.

Booster

Review by New Gym addict

(13 March 2012)

As Andrew stated, after one days use...I ran the treadmill as if I wanna break it. I made more reps than usual and ran longer...what I like is that is that you can feel it working.

nice buzzzzzz

Review by usn junki

(21 February 2012)

awesome stuff

First Time User

Review by Andrew

(12 January 2012)

I used the cherry flavoured sample that came with Muscle Evolution Magazine and after using Phedracut Hardcore for the last 2 years ( on and off ) , I found the lava stick to be an instant boost. I almost ran the treadmill through the wall and spent the rest of the day running around like a looney !! Strong stuff , nice taste and I am off to buy some more ! :)

Don't believe the hype

Review by Francois

(29 September 2011)

It does everything like Marnus said except for the fat loss for me. I also found that the "thermo" effect was short lived. I also did'nt seem to have extra energy but had some amazing crashes late afternoon. Also it is to sweet for my taste and after 2 weeks the taste was unbearable. A good diet plan works alot better than this.

Brace Yourself

Review by Nathan

(27 June 2011)

This product is not for the feint hearted!
The effects are certainly noticeable and it gets results.

I do advise to check your pack in store as I discovered 18 sachets and not 20.

nice buzz

Review by Marnus

(19 May 2011)

I used this end of last year before the holidays and its great. Bought two packs for two weeks supply (2 sachets a day) and lost 4.5kg. Makes your face tingle and you sweat like hell when training.