Product Info
Barbarian Nutrition Beserk NOX is the latest in nootropic and muscle pump technology designed to give you the ultimate workout experience.
Skin Tearing Pumps
The combination of L-Citrulline Malate and the registered GlycoPump™ are key ingredients used to promote vasodilation (expanding) of the blood vessels for increased muscle pumps during your lifting session.
Increasing muscle pumps and thereby blood-flow to the muscles being trained improves recovery and lean gains.
Strength & Power Matrix
Increase you lifts with the help of a blended creatine matrix consisting of creatine monohydrate and a new form of creatine which is made in Germany called CreaZ®.
CreaZ® is creatine anhydrous which is the purest form of creatine as the creatine molecule is not bound to another like monohydrate is.
That means you need less CreaZ® to get the same results as monohydrate.
Neurosensory Blend
Razor-sharp mental focus during your training sessions is key to maximising your fitness gains.
Improved mental focus keeps you motivated during training, reduces distractions and most importantly improves the mind-muscle connection.
Barbarian Nutrition Beserk NOX is part of a new breed of nootropic preworkouts which are designed to enhance mental ability and improve nutrient rich blood-flow to muscles.
Reviewing the formulation we can highly recommend giving this preworkout a try if you want a break from the heavy stimulant-based products.
Related Products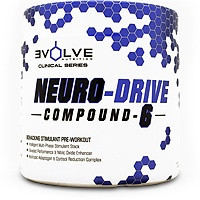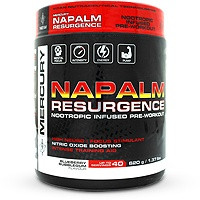 Nutrition Facts
Serving Size: Serving Size : 1 Heaped Scoop (17 grams)
Servings per Container: 25

Amount Per Serving
NRV%*
Energy
62 kJ
†
Protein
0 g
Carbohydrates
3,3 g
†
of which Sugar
0 g
†
Total Fat
0 g
†
of which Saturated Fat
0 g
†
VASO PUMP MATRIX
4 800 mg
†
L- Citrulline Malate
3 500 mg
†
GlycoPump™ (Glycerol Powder 65%)
1 000 mg
†
Hawthorn (Crataegus Pinnatifida) (Berry) Extract 4:1
300 mg
†
MUSCLE ENDURANCE ENHANCER
3 630 mg
†
Beta Alanine
3 200 mg
†
Beta Vulgaris (Root) (16% Nitrate)
400 mg
†
Niacin (as Niacinamide
30 mg
188%
NUTRIENT DELIVERY COMPOUND
3 155 mg
†
Pea Starch (as Carb 10™)
2 500 mg
†
Vanadyl Sulphate (Yielding 1mg Vanadium)
500 mg
†
Cinnamon Bark (Cinnamomum Cassia) Extract 4:1
150 mg
†
Black Pepper Extract (Standardised to 95% Piperine) (Fruit)
5 mg
†
STRENGTH & POWER MATRIX
3 000 mg
†
Creatine Monohydrate
2 500 mg
†
CreaZ® (Creatine Anhydrous)
500 mg
†
NEUROSENSORY BLEND
430 mg
†
Choline Bitartrate
400 mg
†
Hordenine HCL (N, N-Dimethyl - 4-Hydroxy - Phenylethylamine)
30 mg
†
Huperzine A (Huperzia Serrata) (Whole Herb) 99% Extract
150 mcg
†
* Percent Daily Values are based on a 2 000 calorie diet. Your daily values may be higher or lower depending on your calorie needs.
†-%DV Not established.
Ingredients
Vaso Pump Matrix (L-Citrulline Malate, Glycerol Powder 65%, Hawthorn Berry Extract), Muscle Endurance Enhancer (Beta Alanine, Beta Vulgaris Root Extract, Niacinamide), Nutrient Delivery Compound (Pea Starch (as Carb 10™); Cinnamon Bark Extract; Vanadyl Sulphate; Black Pepper Extract), Strength & Power Matrix (Creatine Monohydrate; Creatine Anhydrous), Neurosensory Blend (Choline Bitartrate, Hordenine; Huperzine A),
Other Ingredients: Flavouring; Non-Nutritive Sweeteners (Sucralose and Acesulfame k), Anti-Caking Agent, Colourants (E104, E110),
Carb 10™ is a trademark of Compound Solution, Inc.
ALLERGEN INFORMATION
Contains no common allergens, but is produced in a facility that processes Whey, Casein and Egg.
Recommended products to use with this item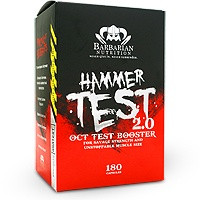 Directions
• Mix 1 serving (17g) with 300ml water and consume 30-45min before you unleash havoc.
• A tingling sensation over your skin and mind altering sense of focus will trigger the sign that you are ready for battle.
• Combine with a diet and training program for best results.
Notice
Seek advice from a health care professional before use if you have any pre-existing medical condition. Do not use if you pregnant or nursing or if you are being treated for heart disease of high blood pressure. Should not be used in conjunction with any prescription medicine including MAO inhibitors, stimulants or anti-depressants. Discontinue use and consult your doctor if any adverse reactions occur. KEEP OUT OF REACH CHILDREN. NOT INTENDED FOR USE BY PERSONS UNDER THE AGE OF 18.
Customer Reviews
Over priced.

Review by Pre101

(6 July 2020)

Way over priced for a local pre workout. Solid ingredient list though. Will wait for special.