Product Info
Barbarian Nutrition Colossal Mass is a high calorie gainer to add on size and muscle.
Add Size
Athletes and lifters looking to increase size need to consume more calories then they burn.
They do this by increasing the frequency and amount of the food they eat. Ideally 3 – 5 small meals spread out during the day.
An average 75 kilogram lifter wanting to increase size should be consuming between 3500 – 4000 calories per day. A medium cheeseburger and chips has about 700 calories.
To supplement their calories they drink a convenient mass gaining shake between meals.
Each serving of Colossal Mass will give you a massive 739 calories.
Muscle Gains
Increasing muscle is a combination of extra calories and making sure you meet your daily protein requirements.
A 75 kilogram lifter should be eating approximately 150 grams of protein per day.
To help you meet that target a serving of this mass gainer will give you 40 grams of quality protein from 4 sources.
Stronger Lifts
Boosting performance in the gym is part of the muscle building process.
The heavier the weight that you can lift the thicker your muscle fibres will become.
Creatine Monohydrate has been added to boost performance and strength during your weight training sessions. With 2 servings of Colossal Mass you will get the recommended 5 grams per day of creatine.
Quality Gainer
Barbarian Nutrition Colossal Mass is a well formulated mass gainer giving athletes a performance boost and an increase in muscle size.
The added vitamins make this a great option for lifters looking for a quality product at an affordable price.
Related Products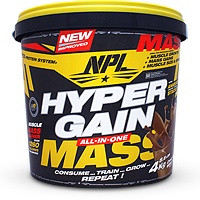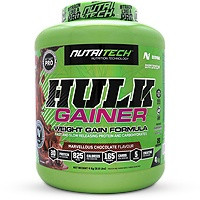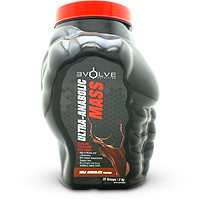 Nutrition Facts
Serving Size: Serving Size : 3 Level Scoops (210 grams)
Servings per Container: 20

Amount Per Serving
DV%
Energy
3 092 kJ
†
739 kC
Protein
40 g
72%
Carbohydrates
137 g
†
of which Sugar
32 g
†
Total Fat
3 g
†
of which Saturated Fat
1,5 g
†
Total Sodium
240 mg
†
Total Fibre #
1 500 mg
†
CELL-VOLUMIZING AMINO STACK
7 000mg
†
Creatine Monohydrate
2 500 mg
†
Glycine
2 500 mg
†
Taurine
2 000 mg
†
Vitamin A
1 498 IU
50%
Vitamin D
300 IU
50%
Vitamin E
7,5 mg
50%
Vitamin B1
0,6 mg
50%
Vitamin B2
0,7mg
50%
Vitamin B12
1,2 mg
50%
Folic Acid
0,2 mg
50%
Biotin
15 mcg
50%
Nicotinamide
8 mg
50%
Pantothenic Acid
2,5 mg
50%
Vitamin C
50 mg
50%
* Percent Daily Values are based on a 2 000 calorie diet. Your daily values may be higher or lower depending on your calorie needs.
† - %DV Not Established.
# Dietary fibre obtained using AOAC 985.29
Ingredients
GlycoMax Carb Blend (Waxy Maize Starch, Maltodextrin, Dextrose, Fructose), Anabolic Protein Blend (Milk Protein, Whey Concentrate, Soy Isolate, Micellar Casein), Cell-Volumizing Amino Stack: (Creatine Monohydrate, Glycine, Taurine) Cocoa, Flavouring, MCT Oil, Inulin Salt, Thickeners, Lecithin, Non- Nutritive Sweeteners (Sucralose & Acesulfame k), Multivitamin Blend and Digestive Enzymes.
ALLERGEN INFORMATION
Contains Cow's Milk, Soy Protein.
This product is produced in a facility that processes Eggs, Dairy and Soy
Directions
• Mix 1 serving (210g) with 500-600ml water or milk.
• Consume 1-2 serving daily to meet your optimal caloric and protein intake.
• Best taken after workouts.
• Combine with a diet and training program for best results.
Notice
Seek advice from a health care professional before use if you have any pre-existing medical condition. Do not use if you are pregnant or nursing, or if you are being treated for heart disease or high blood pressure. Should not be used in conjunction with any prescription medication, including MAO inhibitors, stimulants or anti-depressants. Discontinue use and consult your doctor if any adverse reactions occur. KEEP OUT OF REACH OF CHILDREN
Customer Reviews
Good

Review by Riaan

(27 April 2022)

Good product