Product Info
Nutritech Hulk Gainer is a premium weight gain formula made from grass-fed whey protein.
Gain Weight
To increase body weight athletes eat more calories than they burn.
They eat a large amount of food at regular times to supply their bodies with the energy is needs to grow.
For those who find it challenging eating lots of food often a mass gaining nutrition shake is the answer.
Each serving of Hulk Gainer will give you a massive 825 calories to start increasing weight.
Increase Muscle
To build a fitness athlete's body you also need protein to increase muscle gains.
A serving will give you 50 grams of protein to feed your body for muscle growth.
The whey concentrate and casein come from grass-fed cows, giving you best quality possible.
Less Body Fat
Patented carbohydrates Cluster Dextrin and Palatinose limit the spike in blood sugar level which minimises body fat accumulation.
Sustained Energy
The fast and slow releasing blend of 145 grams of carbohydrates ensures a sustained supply of energy throughout the day.
Comprehensive Formula
In addition to the quality carbohydrates and protein, Nutritech have added 20 vitamins and minerals to make this a comprehensive weight gaining shake giving athletes the micronutrient support they need to train at their peak.
Cost Effective Gainer
At the time of this Nutritech Hulk Gainer review, a serving will cost you R19.95. Getting approximately the same nutrition from a bought meal would probably cost between R50 – R60.
This is a great product which gives lifters an athletes the ability to increase weight and muscle at an affordable price.
Nutrition Facts
Serving Size: 200 grams (3 heaped scoops)
Servings per Container: 20


Amount Per Serving
NRV*
Energy (kJ)
3500
Energy (kcal)
825
Protein (g)
30
53%
Carbohydrates (g)
165
of which total sugar (g)
20.6
Total Fat (g)
5
of which saturated fat (g)
1
Dietary Fibre (g)
0
Sodium (mg)
86
Creatine Monohydrate (mg)
5000
VITAMINS & MINERALS
Vitamin A (Retinol) (mcg)
450
50
Vitamin B1 (Thiamine) (mcg)
0.6
50
Vitamin B2 (Riboflavin) (mg)
8
50
Vitamin B3 (Nicotinic Acid) (mg)
8
50
Vitamin B5 (Pantothenic Acid) (mg)
2.5
50
Vitamin B6 (Pyridoxine) (mg)
0.9
50
Vitamin B9 (Folic Acid) (mcg)
200
50
Vitamin B12 (Cobalamin) (mcg)
1.2
50
Vitamin C (Ascorbic Acid) (mg)
50
50
Vitamin D (Cholecalciferol) (mcg)
7.5
50
Vitamin E (Tocopherol) (mg)
7.5
50
Vitamin H (Biotin) (mcg)
15
50
Copper (mg)
0.5
50
Chromium (mcg)
17.5
50
Iodine (mcg)
75
50
Iron (mg)
9
50
Manganese (mg)
1.2
50
Molybdenum (mcg)
22.5
50
Selenium (mcg)
27.5
50
Zinc (mg)
5.5
50
* Nutrient reference values (NRVs) for individuals from the beginning of 37 months and older expressed per single serving.
Dietary Fibre method of analysis - AOAC - 991.43
Ingredients
Fast and slow releasing Carbohydrates blend(Maltodextrin, Dextrose, Cluster Dextrin® (CCD®)
(Highly Branched Cyclic Dextrin),Palatinose™, Waxy Maize Starch), Fast and slow releasing Protein Blend.(Whey Protein Concentrate, Calcium Caseinate, Whey Protein Isolate), Creatine Monohydrate, L-Glycine Flavouring, Cocoa, Stabilizer, Vitamin and Mineral Blend (Vitamin A, Vitamin B1, Vitamin B2, Vitamin B3, Vitamin B5, Vitamin B6, Vitamin B9, Vitamin B12, Vitamin C, Vitamin D, Vitamin E, Vitamin H, Chromium AAC, Copper AAC, Potassium Iodide, Ferrous Fumerate, Manganese Sulphate, Molybdenum AAC,Selenium), Stevia, Emulsifier: Sunflower Lecithin.
ALLERGEN INFORMATION
Contains: Cow's milk.
Manufactured in a facility that uses eggs, dairy, soy, wheat (gluten) and nuts.
Recommended products to use with this item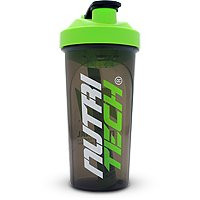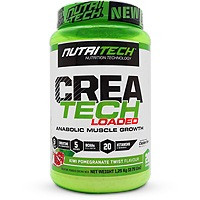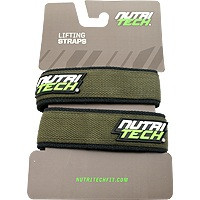 Directions
• Mix 3 heaped scoops (approx 200g) with 450ml of water in a shaker.
• Shake thoroughly and drink within 30 minutes of completing your workout.
• Take 2 – 3 servings per day, or as required to satisfy your daily calorie needs.
Notice
Regular training and proper nutrition are essential for achieving your goals. This product is not intended to diagnose, treat, cure, or prevent any disease.
Customer Reviews
Hulk

Review by The man

(17 October 2020)

The best supplement so far

Great

Review by Papa

(14 July 2020)

Great product

New to NutriTech

Review by Blac

(1 July 2020)

I first bought X2 Hulk Gainer 4kg (peanut butter & monster mashmellow), gave one to my gym freak cousin then tried the peanut butter flav, for me they didn't quite get that peanut butter taste so I bought 3kg Nutritech Whey Protein Cookies & cream Gelato of which taste very nice.

I enjoy it with a little bit of milk but strange enough after I drink it, my lips feels dry! Hulk gainer alone helped me, to repair my tense muscles. I haven't been training for a long time.

Since we've been through the lockdown, I also bought Burn8 capsules & the tropical shake for my partner to loose weight and she said she feels super hyper & extremely energetic after taking them thanks for your reviews.

This the best supplement you can trust.

Review by 100%

(18 March 2020)

Nutritech hulk gainer is the best supplement you can trust in gaining weight & strong muscles.

Too damn sweet

Review by brandon

(1 March 2020)

I bought the marshmallow flavor. Couldn't get it down. Product too damn sweet.

Too much creatine

Review by BREAKING NEWS

(1 March 2020)

I'm not sure if I got an older version or new version but it's clearly not the one shown above.

Taste: OK(Monster marshmall...)

My only problem with this current version: Too much creatine, especially for those at 50-75kg bwt taking a full serving.

What about those who are allergic to creatine? It's not hard to find a creatine supplement. The full serving is 5000 mg of creatine. I won't dare take a full serving... unless I wanna experience a muscle tearing sensation.

I tried rating the current version 3.5 but couldn't, so I've been a bit generous

Supplements

Review by Enzo

(6 November 2019)

Best

Love this

Review by Arrie

(24 October 2019)

Great product. I always struggle to gain weight. Combined with proper diet I gained 6kgs on the 4kg tub.

Too sweet

Review by Legend

(9 October 2019)

It's hard to drink and too sweet . First time I tasted a shake that is so sweet.

Gains for days!

Review by Henko

(31 August 2019)

Gains for days!

Great gainer, bad taste

Review by Kian

(16 July 2019)

This is the only mass gainer I have tried that leaves me so bloated. It's super sweet and hard to drink. HOWEVER it's the best mass gainer I've tried so far in terms of results.

Good product,none like it

Review by Justice

(3 July 2019)

I love hulk gainer,works wonders

GoOd one

Review by Unknown

(27 May 2019)

this is a good product.
I bought the marshmallow one and tbh I won't buy it again but it easy super easy to mix and seems really effective.

somethings different

Review by neau

(11 April 2019)

Not sure if they changed the formula, but my new container wouldn't mix at all, always left with sticky chunks and dry powder. Used to love this stuff but won't buy it again. yuck!

Awesome

Review by Gideon

(31 March 2019)

Saw good results. Will keep on using

hulk gainer

Review by warrior

(26 March 2019)

The product is affordable just did not enjoy the high sugar taste...

Good

Review by Jookef

(20 March 2019)

First thanks to Supplement World for the prompt delivery less than 24hours.

As for effectiveness I can't say just started using it; as for Price great it was on special; as for Taste so cool.

I look forward to commenting on the Effectiveness as time goes by

Hulk for the win!

Review by Johan T

(12 March 2019)

Great product, been seeing some great lean gains. Priced very good as well

Gainer!

Review by Estiaan

(14 February 2019)

Goes down like a milkshake

Works well and taste is good as well

Review by Gideon

(13 February 2019)

Works well and taste is good as well. Sits well with my system

Great muscle gainer

Review by Danster

(7 February 2019)

Great muscle gainer at a very good price

Good product

Review by Kk

(22 November 2018)

im happy with the product, the only thing i have to do is to train my stomach very hard, coz it's pushing out my stomach

Value for money

Review by Dix

(31 October 2018)

With the right timing between meals, you gain quality mass no water retention or excess fat. Supplement World should bring it back on discounted price.

Hulk Gainer

Review by Sbahle

(15 October 2018)

Trying it for the very 1st time, is it me or its not as thick as other shakes. Is there any correlation between how thick a shake is and its performance on delivery.

Thank you.

SW: Hi Sbahle,

There is no correlation between shake thickness and its effectiveness. Possibly add less liquid to increase the thickness.

Gainz

Review by Eugene

(30 September 2018)

Happy with Hulk. Gained lean muscle and still using with good results. I prefer Chocolate flavour but marshmallow was also nice

Love Hulk

Review by Jaco

(29 September 2018)

Been using this gainer for my mid-morning snack for the last six months. Put on 2kg of pretty much lean muscle. Mixes well and tastes great. Marshmellow flavour is so so. Otherwise great product.

Great Gainer!

Review by Riaan

(28 September 2018)

Very happy with the results and taste great! Being a student the price for a 4kg is great. Cheaper than anything at Dischem.

Hulk for the win

Review by Kallie

(22 September 2018)

I've been using this gainer for 3 months now. Before that products from other brands. Been using a gainer for about a year as my afternoon meal. I'm a sales rep. This beats all the others hands down. Taste great, price and it works. Picking up solid weight. No massive bulk but steady gains. Try it for a month or 2 to see.

My mass gainer of choice

Review by Reon

(21 September 2018)

Works great and taste is good

Awesome Muscle Gainer

Review by Callum

(19 September 2018)

Works well and tastes great. Great post workout shake

Love this stuff!

Review by Danie

(16 September 2018)

Love this stuff!

Best Muscle Gainer around!

Review by Tony

(15 September 2018)

Works well and tastes great

Tnx

Review by Match-wav

(7 September 2018)

This is a very effective product.. being a student this i a good price to can afford..good gains and performance.

Great Muscle Gainer

Review by Neil

(12 August 2018)

Great product. Taste good and sits well. Highly recommend Hulk for a muscle gainer

Tastes great! Works better!

Review by DamianG

(7 January 2018)

Great for students,Happy gains

Brilliant product

Review by Pieter

(2 December 2017)

Being a student this is a good price. Taste is very nice. Slowly increasing weight (2kg after 2 tubs). Recommend