Product Info
NPL Pro Gains is a mass gainer for lean muscle gains and steady weight gain.
Gain Weight
To increase weight athletes eat more food than the average person.
It is recommended that athletes eat every 2 – 3 hours depending on their goals.
Some may find it physically challenging to consume the amount of food needed for growth.
A mass gainer can be used to supplement their daily nutrient and calorie requirements with a easy-to-drink shake.
Lean Gains
This mass gainer is not designed for hard-gainers looking at increasing weight rapidly.
Each serving provides 528 calories for steady and leaner weight gain.
Low GI Carbs
This is also achieved by using low GI carbohydrate sources.
Increase Muscle
To get more muscle you need protein. You want to get protein from different sources to increase bioavailability.
NPL have used 7 top quality protein sources to ensure you are getting the most from each shake.
Digestive Support
A patented enzyme has been included to increase digestibility of the Whey Protein.
Save With More Servings
The recommended serving is 150 grams of powder which gives 55 grams of protein.
Athletes weighing less than 90 kg require less protein per serving and can use 100 grams which will give 40 servings.
At the time of this review 40 servings would cost R15 per serving which is far cheaper than most take aways.
Quality Meal Replacement
Pro Gains is NPL's premium mass gainer designed for steady weight gain and is perfect as a quality meal replacement shake.
Related Products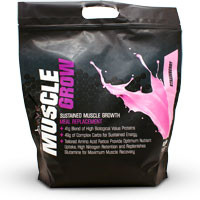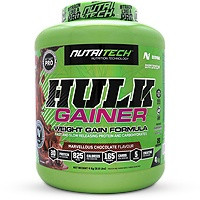 Nutrition Facts
Serving Size: 150 grams (3 Level Scoops)
Servings per Container: 26 (4 kg)


Amount Per Serving
NRV*
Energy
2212.0 kJ
-
Protein
55.2 g
99%
Glycaemic Carbohydrate
75.4 g
-
of which total sugar
18.3 g
-
Total Fats
2.7 g
-
of which saturated fat
0.8 g
-
Dietary Fibre**
5.3 g
-
Total Sodium
802.0 mg
-
Potassium
395.0 mg
-
Calcium
334.0 mg
26%
Magnesium
34.0 mg
8%
Phosphorous
561.0 mg
45%
TYPICAL AMINO ACID PROFILE
Alanine
2.30 g
Arginine
3.54 g
Aspartic Acid
5.99 g
Cysteine/Cystine
0.72 g
Glutamic Acid/Glutamine
10.27 g
Glycine
1.98 g
Histidine
1.38 g
Isoleucine
2.67 g
Leucine
4.68 g
Lysine
3.67 g
Methionine
0.87 g
Phenylalanine
2.66 g
Proline
3.09 g
Serine
2.85 g
Threonine
2.26 g
Tryptophan
0.74 g
Tyrosine
2.05 g
Valine
2.76 g
Taurine
2.00 g
* % NRV - Nutrient Reference Values for individuals older than 4 years.
- Not established
** AOAC 985.29 (Method of analysis)
Ingredients
3 x TRICARB MATRIX: (Lower GI Maltodextrin, Waxy Maize Starch, Isomaltulose). 7 X HEPTA PROTEIN SYSTEM: (Whey Protein Concentrate, Isolate & Hydrolysate, Soy Protein Isolate, Milk Protein, Egg Albumen HI Gel, Calcium Caseinate). Cocoa Powder (only in Chocolate variants), Crushed Cookies (only in chocolate biscuit), Sugar, Wheat Flour, Non Hydrogenated Vegetable Oil (Palm Oil), Fat-Reduced Cocoa Powder, Glucose Syrup, Raising Agents (Sodium and Ammonium Bicarbonate), Corn Starch, Salt, Emulsifier (Soy Lecithin), Artificial Flavour, Taurine, Flavouring, Stabilizers, Salt, Non-nutritive Sweetener Blend (Sucralose, Acesulfame-K), Lactose Hydrolyzing Enzyme – Tolerase L.
ALLERGEN INFORMATION
Milk derivatives, Soy (Lecithin).
This product is manufactured in a facility that uses materials containing milk, soy, wheat, barley, oats, gluten, eggs, fish, peanuts, shellfish and tree nuts.
Recommended products to use with this item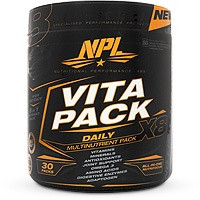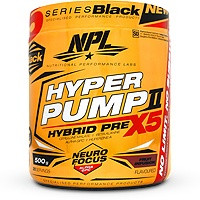 Directions
• Add 1 – 3 level scoops to 150 – 400 ml of cold water or full cream milk.
• For best results consume one serving directly after training.
• Additional servings should be consumed between meals or as directed by your healthcare practitioner / fitness advisor.
• Drink a serving 2 – 3 times daily.
Notice
Consult your doctor prior to use. Not intended for use by persons under the age of 18. Do not use if you are pregnant or nursing unless prescribed by a sports physician/dietitian. Maintain an adequate state of hydration while using this product.
Customer Reviews
Great mix just lost appetite after drinking it

Review by Peter

(14 March 2021)

Great taste mixes well like most NPL products, only problem I felt was a loss in appetite after drinking it and felt bloated on occasion.

Perfect for Rugby ????

Review by T-Ploo

(9 January 2021)

Perfect lean quality muscle mass gains for rugby backline players better than Whey protein shakes because gains last longer

Not so good

Review by Stark

(12 November 2020)

It didn't work great on me.It makes you feel bloated, gained belly fat while using it.Great taste though (vanilla)

Avoid the banana flavour

Review by Steve

(2 November 2020)

Haven't tried any other flavours, but the banana is enough to out me off trying. Very artificial flavour, with a texture and colour like liquidized mushy peas.

Best Gainer Ever !

Review by PD

(1 November 2020)

I used this for a few months and is was without a doubt, the best gainer I've tried. Put on all the muscle without any of the additional weight an ordinary mass gainer would have result in. Excellent gains , zero fat! I would choose this over any other mass gainer on the market.

Best product Ive ever used.

Review by Joe

(19 April 2020)

Honestly my favorite tasting shake ive ever had (Chocolate). It's got small little cookie chunks inside which is a awesome touch.
It really works for keeping weight (Carbs) and protein for muscle growth. Perfect balance.

Really would recommend this!

Awseome

Review by Maas

(19 November 2019)

Great product, great taste, great results!

Best Gain product

Review by Maviva

(27 October 2019)

This is the best supplement out there and the taste is ok it makes you think that instead of drinking a flavour you are actually having whey and the gains I have gained in a month from using the 1.5kg I must say month end I am going for 4kg. No backing down here. I love it and its perfect for a meal replacement and I love the level scoop they already have to make your serving much easier. This is indeed what you need for pro gains. If npl is open to sponsorship please sponsor me.lol your product is the best.

Smiles

Review by Miss P

(12 September 2019)

So people will tell you not to use a mass gainer blah blah. I'm a chick that lifts and runs a lot and I struggled to gain. Tried this for 1 month and put on 5kg. Still in shock. It has appropriately fuelled my body.

Good taste good result!!

Review by Sandile

(6 July 2019)

The vanilla taste good, it help me gain height 157- 159 cm .(908g bottle)..and good recovery due to 10 g glutamine..I pump the squats and feel good..I sleep well..I think that why I gain height due to the increase in growth hormone..

Thanks NPL..a must have all in one product????????

WOW!!!!

Review by JazzyBoy

(22 May 2019)

The best and the BOMB!!!

its good

Review by seanno

(14 April 2019)

taste ok price ok and it works

Excellent Gainer

Review by Singh

(30 January 2019)

Been using it for 3 months and saw exceptional gains and growth. Will surely recommend this brand over other products out there in the market.

I love it

Review by Mr T

(6 January 2019)

It really good

Brilliant

Review by ZBolt

(28 December 2018)

As a new person into the whole gym thing it really is the best product... I used it as a meal replacement when I was gyming building muscle and losing weight at the same time and it was amazing now I take it for my muscle growth and still have great results but dont expect miracles... you have to have a clean eating habit and dedication and then this will carry you the rest of the way... amazing product!

awesome product

Review by lut

(29 November 2018)

very very good taste so effective and hell yeah the price is good

In a class of its own!

Review by Chris

(28 October 2018)

Very impressed with this premium quality product! The Vanilla tastes like real melted ice cream -- creamy and not overly sweet. Delicious. Of special importance is the low Glycemic Index (GI) carbs used in this product, which is ideal for an intelligent slow "lean bulk" with minimum fat gain. No stomach upset for me with this product. I mix the powder with half milk / half water to add extra nutrients with a low GI. (Milk has a GI of only 35.) Extremely impressed with Supplement World's Customer Service. Delivery at my door (Jhb to Pretoria) within 24 hours of ordering!

Great product

Review by Raz123

(2 October 2018)

Very good, tastes great, stomach doesn't bloat and already seeing results, really worth the money

Great taste!

Review by Rico

(1 October 2018)

Haven't tried the other flavors yet, but the vanilla is amazing!!!

Great Product

Review by ItsOT

(30 September 2018)

NPL Did great with this one, I take it daily and the results are phenomenal.