Product Info
Evolve Nutrition Neuro-Drive Compound-6 sets a new age for pre-workout technology.
Your next best workout is in this jar, with limitless focus, long lasting energy, full muscle pumps, crystal clear mental clarity and a true mind-muscle connection throughout each rep, each set every workout.
Evolve Nutrition Neuro-Drive Compound-6 is the most advanced stimulant-based, ultra-pump; full label disclosure pre-workout available today.
This product fuses together the ideas of compounding stimulant pre-workout and the demand for something better. Each ingredient has been selected for its clinical efficacy, and the notion that Evolve Nutrition has to change the way you train.
Nutrition Facts
Serving Size: 2 Rounded Scoops (20 grams)
Servings per Container: 20

Amount Per Serving
%NRV*
Energy (kJ)
33.4kJ
Protein
0g
0%
Carbohydrates
2
†
of which total sugar
0,1g
†
Total Fat
0g
†
Of which saturated
0g
†
Total Sodium
102mg
†
Potassium
114 mg
†
Phosphorus
41mg
3,3%
NEURAL-STIM COMPOUND
Caffeine Anhydrous
200mg
Dynamine® (40 % Methyliberine)
150 mg
Zynamite® (Magnifera Indica Extract) (leaf)
100mg
Infergy™ (Di-Caffeine Malate)
90 mg
Of Which Total Caffeine
267mg
HEMO-PUMP VASO COMPLEX
Citrulline Malate (2:1)
6000mg
Peak 02® Mushroom Blend:
2000mg
(Cordyceps (Cordyceps Miltaris ), Ganoderma Lucidum (Reishi),
Pleurotus Eryngii (King Trumpet), Lentinula Edodes (Shiitake),
Hericium Erinaceus (Lion's Mane), & Trametes Versicolor (Turkey Tail)
BEET-PUMP™ ( Red Beetroot Extract Powder)
500mg
L-Theanine
100mg
NEURO-FACTOR ADAPTOGEN CONTROL
Alpha-GPC 50 % (L-Alpha Glycerylphosphorylcholine)
300mg
NooGhanda™ (Liposomal Organic Organic Ashwagandha Root Extract
300mg
ANTI-STRESS PRECURSOR
Betaine Anhydrous (Trimethylglycine)
2000mg
L-Tyrisine
500mg
Vitamin B3 (as Niacin)
35mg
219%
Vitamin B6 (as Pyridoxine HCl
10mg
61%
ELECTRO-MUSCULAR ACTIVATION STACK
Di- Potassium Phosphate
300mg
Pink Himalayan Crystal Salt
200mg
Tri-Sodium Citrate
150mg
NUTRIENT UPTAKE COMPOUND
GLYCO-NOVA™
2000mg
Bioperine®
10mg
*% Nutrient Reference Values (NRVs) for individuals 4 years and older (2010).
† NRVs not yet established.
Ingredients
Flavouring, Silicon Dioxide, Non- Nutritive Sweetener (Sucralose), Fruitaric Acid Stabiliser.
ALLERGEN INFORMATION
No common allergens included.
Manufactured in a facility that processes milk, soy, egg, wheat (gluten), oats (gluten), barley (gluten), ground nuts, tree nuts and shellfish.
Zynamite ®is a registered brand by Nektium Pharma S.L.
Dynamite™ is a trademark and protected by Patents Pending claiming priority to Serial No. 61/903,362 under exclusive distribution by Compound Solutions, Inc.
Peak02® is a registered trademark of and is protected by patent pending of Disruptive Nutrition, LLC and under exclusive distribution by Compound Solutions,Inc.
NooGhanda® is a registered trademark of Specnova,LLC.
Infinergy™ is a trademark of Creative Compounds.
BEET-PUMP™ is a trademark of MSP Technologies., Ltd.
GLYCO-NOVA™ is s trademark of MSP Technologies., Ltd.
Bioperine® is a registered trademark and patented product of Sabinsa.
Recommended products to use with this item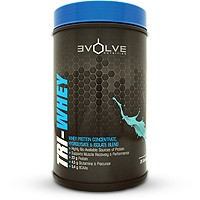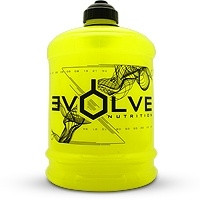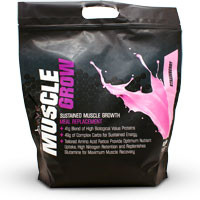 Directions
• As a performance nutritional supplement, take two rounded scoops (20g) with 300 ml – 400 ml cold water, 30 minutes prior to your workout.
Customer Reviews
First time user

Review by Gerhard

(12 March 2020)

I are blown away by the taste. There is a lot of ingredients in this product. Very focused, no crash, great pump. I am lifting much better with no tiredness.

Tops

Review by VincentVega

(30 January 2020)

Best local pre workout with top notch patented ingredients.

NEURO INSANE

Review by Gary

(24 August 2019)

I bought this product at another store on the day it was released. It is crazy good. No crash, plenty of focus, enough pump to last for 3 hours post workout, no cramping and no repeat.

I'd buy it again any day. Next time, I'm shopping on Supplement World. The service is quality!