Product Info
Evolve Nutrition Tri-Whey is a 3-stage protein shake blend for optimal muscle gains.
Building Lean Muscle
To start packing on muscle you need to lift weights, eat enough protein and get adequate rest. This whey shake helps you meet your protein requirements and gives you optimal recovery from your workouts.
Each serving of this protein shake will give you 24 grams of quality protein. Best time to take a serving is straight after gym.
Better Recovery
Intense training may deplete the amino acids Glutamine and BCAAs which are important for your immune system and preventing muscle wastage.
Each scoop is loaded with both to give you the best recovery to grow and perform at your best.
Boost Digestion
Contains Aminozyme® which is a patented blend of digestive enzymes to breakdown protein for better digestibility. No other protein shake currently available in South Africa has this specific blend.
Natural Extracts
The enzymes are naturally extracted from fruit. Papain which is found in Papaya is a powerful digestive enzyme which plays a role in breaking down tough protein fibres. Bromelian comes from Pineapple juice.
3 Stage Protein Mix
Ensuring that you get all the beneficial amino acids the manufacturers have used 3 types of protein, each with their own absorption rates and amino acid profile.
Hydroslate will start feeding your muscles immediately with the slower Concentrate form giving you longer lasting protein support.
Evolve Nutrition Tri-Whey is a product which delivers on taste and uncompromising quality. Highly recommended.
Nutrition Facts
Flavour: Eskimo Pie
Serving Size: 1 scoop (28g)
Servings per Container: 71 (2kg)

Amount Per Serving
% Daily Value
Calories
113
†
Calories from fat
18
†
Protein
24g
48%
Total Carbohydrates
1g
0.3%
Total Fat
2g
3.2%
Saturated Fat
0.5g
0.8%
Potassium
175mg
5%
Sodium
48mg
2%
Dietary Fibre
0g
†
Sugars
1g
†
† Daily Value not established
Percent daily values are based on a 2,000 calorie diet. Your daily values may be higher or lower.
Ingredients
Ion-exchange Filtered Whey Protein, Whey Protein Isolates, Whey Protein Hydroslates, Natural And Artificial Flavours, Aspartame Free.
Recommended products to use with this item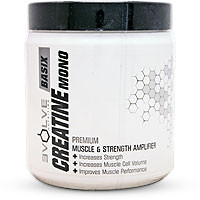 Directions
• Add 1 heaped scoop to 200ml of cold water or skim milk.
• Take a serving directly after your workout to help with recovery.
• An additional serving can be taken first thing in the morning before breakfast.
• You can use a shaker to mix or simply stir with a spoon.
Customer Reviews
Great Value Whey

Review by Rob J

(7 August 2018)

I was sceptical regarding the product because of the price, but this being the second Evolve Nutrition product I have used and enjoying the first product, I was happy taking the risk and I am highly satisfied with it.
Powder is very thin which is what I expected based on the ingredient list and high protein content.
My only disappointment was with the taste of the Eskimo Pie flavour. The smell was spot on Eskimo Pie, but once mixed in water, it just tasted very watered down and seemed a bit clumpy.
I want to experiment more with different consistencies and milk to see if the taste improves.
But I am happy to not have the greatest taste for its amazing price and ingredients.
I will buy this protein again, but will try a different flavour.

GREAT PRODUCT

Review by Tagoots

(5 June 2018)

I have been using this whey for a while now. I love the taste, it mixes well, absolutely no lumps and does not leave me feeling bloated.

Best Gains Best Tast Best Value

Review by King

(20 May 2018)

i have just finished my first tub and this is the best value for money and the gains i have seen combined with a good diet have been insane the only whey to use

Best whey protein I have tried so far

Review by Soliman

(21 January 2018)

The best product so far. I tried lots of other whey products from other companies and most of them gave me stomach problems. This one is easily digested maybe due to the added on digestive enzymes, it also tastes great and dissolves readily with no lumps. Highly recommended.

Vanilla is one of the best flavors

Review by Peter

(5 November 2017)

Really good quality protein.

Nothing Beats it!

Review by Tommy

(24 November 2016)

Absolutely love this Whey! Evolve you have truly showed off how useless the other South African brands are. People moan about the price but you're getting nearly the same protein as Gold Standard at a much lower price with in my opinion better flavours! Evolve did it right and hopefully they apply this A+ game in their future products.

Taste: Tried and been through every flavor except for Eskimo pie but I'm extremely looking forward to it! Loved every flavor extensively! Normally I get over a whey protein shake flavour after a week or two but this clearly kept me coming back for more!

Results: gained 11kgs and dropped 5% body fat in 3 months! This is also due to training 6 days a week and following an extremely strict diet along with short interval sprint training for cardio plus a lot of supplements ( Natty ). Never received results like this before in a local brand!

Price: You honestly can't complain about the price of this whey! You're getting excellent quality that you can expect from overseas brands and half the price! Supplementation is never going to be cheap and a good whey isn't either. Investing in the best results in the best and honestly this doesn't even need that much investing! R499-R699 depending where you buy from ( some places rip you off! ) if you can afford your ON but can't afford this then something is extremely wrong!

100% would recommend this product to anyone looking for a reliable source of protein at a medium price range with extremely good flavors!

B

Review by B

(2 November 2016)

Good

Good Product

Review by Warren

(8 August 2016)

Good Taste
Mixes easily
Well worth the try for the price

Good?

Review by Neilo

(13 June 2016)

I love the taste(Vanilla) of this protein and it is quite effective, but unfortunately it gives me acne!!! Will no longer be buying this product.

Can't wait for the end of the month !!!

Review by shaun

(3 June 2016)

Absolutely love this product taste is awesome, so far only tried the strawberry you can taste that there is no sugar in that shake. People told me that the cream soda and eskimo pie is great so I'll probably get the pie one this month. price is good and product very clean. Mixes very well .

thanks for the good product

nice

Review by Ricky

(7 March 2016)

Would love too see the amino acid breakdown or just the amount of BCAA per serving

nice

Review by shaz

(9 November 2015)

didn't know the brand so decided to buy on 20% discount. impressed with the product so far. taste is great (vanilla), no bloating and the price is one of the best for a local product considering the other brand prices (evox, ssn, etc). will continue to use.

Gainz! Gainz! Gainz!

Review by Circle

(22 September 2015)

First whey supplement I've used ever. As a female, building muscles and toning up tends to be a bit harder than males, been using Tri-Whey for two months now and I've seen a positive improvement in muscle growth and definition. The cream soda flavour tastes great, torn in between buying the strawberry and the Eskimo Pie next - definitely going to continue using this bad boy!

Great whey

Review by Blaze

(24 August 2015)

I have been using it for about 2 and a half mouths . it really works , I have seen improvement in muscle growth and muscle maintenance, but I think you would get better results if you pair tri whey with a high protein diet and some good creatine

eskimo pie is awesome

Review by Ewan

(28 July 2015)

Got this on special to try. The flavour is the best tasting I've had, even imported products like ON. Their Eskimo Pie is a mix of Chocolate and Hazelnut. Seriously look forward to drinking my shake. Mixes great, no bloating issues. The price is not the best, but with other brands like evox going crazy with their price it makes this attractive.

Surprised

Review by cross_fit

(20 November 2014)

Looking for alternatives to expensive international whey shakes I decided to try this. Wow. Great taste. Has digestive enzymes which helps with absorbability.

Best local whey

Review by Mike

(3 November 2014)

This whey is the best whey powder I have ever used I have tried all local sa brands and this is by far whey better than any of the rest. I would place this whey on par if not better cause of price then ON gold standard ! Cream soda is divine would highly recommend this for getting lean.

excellent product, just pricey

Review by Phil

(7 May 2014)

Used 2 containers already, tastes nice, works well, but get expensive for the amount of servings

Best whey protein

Review by Phil

(1 May 2014)

Excellent product, best for lean muscle mass, other than picking up lots of weight, using too high carb content products where most weight gain is then actually fat. Well done Evolve.

best tasting local whey ever !!!

Review by gav e

(7 August 2013)

this has to be the best local whey i have ever used whey better than any of the other brands if this brand can continue to produce solid products like this i feel sorry for the rest of the brands in sa well done evolve !! eskimo pie takes you back man