Product Info
Over the years, BSN® has supplied the supplement world with a host of novel muscle-building products. In our undying quest to bring exciting and innovative products to the marketplace, we have developed the newest supplement breakthrough with BSN®'s highly-anticipated entry into the branched-chain amino acid market with BSN AMINOX™ – the first Effervescent Instantized BCAA Endurance and Recovery Agent.
AMINOX™ is designed to support:
• Protein Synthesis / Anabolism
• Glycogen Resynthesis
• Insulin Sensitivity
• Anti-Catabolism / Muscle Sparing
• Recovery from Training Sessions
• Muscular Endurance
• Resistance to Muscular Fatigue
Related Products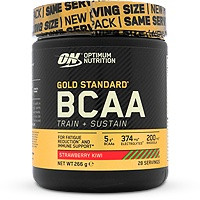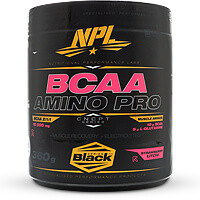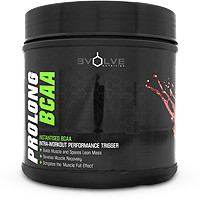 Nutrition Facts
Serving Size: Serving Size : 1 Level Scoop (14.5 grams)
Servings per Container: 30

Amount Per Serving
%Daily Value
Energy
207kJ / 49 kcal
Sugars
0 g
Vitamin D
2.5 mcg
49%
Vitamin B6
0.49 mg
35%
AMINO ACIDS
10 g
Branched Chain
4.0 g
L-Leucine
2.0 g
L-Isoleucine
1.0 g
L-Valine
1.0 g
L-Alanine
3.5 g
Taurine
2.5 g
L-Arginine
45 mg
† Daily Value not established.
Ingredients
Branched Chain Amino Blend (L- Leucine, L-Isoleucine, L-Valine, Emulsifier: SOY Lecithin), L- Alanine, Taurine, Acids (Citric Acid, Malic Acid), Flavouring, Acidity Regulator (Sodium Bicarbonate), Anti-Caking Agent (Silicon Dioxide), Sweeteners ( Sucralose, Acesulfame K), L-Arginine, Pyridoxine Hydrochloride, Colour (Curcumin), Spirulina Powder, Cholecalciferol.
ALLERGEN INFORMATION
May Contain: Milk, Gluten, Egg, Nuts and Peanuts
Directions
• Mix 1 level scoop (14.5 g) with 225 ml of cold water.
• Consume during or post workout.
• Recommended consumption up to 2 servings per day.
Notice
To be used within the framework of a varied and balanced diet and a healthy lifestyle. Food supplements are not to be used as a substitute for a varied diet. Do not exceed recommended daily dose. Keep out of reach of children.
Customer Reviews
sustained energy

Review by Mikhail

(11 September 2014)

This product worked well for me. First thing that struck me was the strong blueberry smell, this bcaa had a great taste for me plus It gave me sustained.energy through my workouts and.cardio aswell. Price is reasonable for a BSN product.

Delivery

Review by Johan

(11 September 2014)

Man, I am so impressed. Placed the order before 15H30 and the next morning my stuff was delivered. Amazing! I love service like this! Tx!

Great

Review by Renier

(11 September 2014)

I've tried a couple of different intra workouts and for the price and effectiveness BSN takes the cake!!!!