Product Info
NPL BCAA Amino Pro may be considered as the pinnacle in BCAA supplementation for lean muscle gains and recovery.
100% Dosed Leucine for Maximum Gains
Each serving provides 5 grams of Leucine which is the same dosage used in studies on Leucine for increased muscle protein synthesis which is a key driver in adding lean muscle.
What makes this product different than stand-alone BCAA which only include the 3 amino acids is that it includes electrolytes in the form of coconut water powder.
Premium BCAA Supplement
NPL BCAA Amino Pro combines all the benefits of BCAAs and electrolytes to give you a complete sports recovery and lean muscle growth product.
Related Products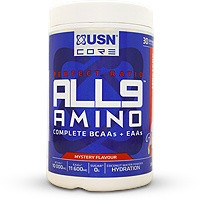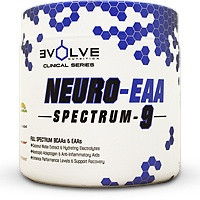 Nutrition Facts
Serving Size: 1 Rounded Scoop (18 grams)
Servings per Container: 20


Amount Per Serving
% NRV*
Energy
244 kJ
Protein
0.0 g
0%
Glycaemic Carbohydrate
1 g
Of which: Total Sugar
0.3 g
Total Fat
0.0 g
Of which Saturated Fat
0.0 g
Dietary Fibre**
0.0 g
Total Sodium
42 mg
MUSCLE PERFORMANCE AND RECOVERY STACK
BCAAs (2:1:1)
10 000 mg
of which
L-Leucine
5 000 mg
L-Valine
2 500 mg
L-Isoleucine
2 500 mg
L-Glutamine
5 000 mg
Coconut Water Powder
200 mg
*% NRV-Nutrient Reference Values for individuals older than 4 years Not established.
** AOAC 985.29 (Method of analysis)
Ingredients
BCAA (2:1:1, L-Leucine, L-Valine, L-Isoleucine) L-Glutamine, Fruitaric Acid, Flavouring, Anti Caking Agent, Coconut Water Powder, Maltodextrin, Himalayan Salt, Non-Nutritive Sweetener, (Sucralose), Colourant (E122), Colourant (E133),
ALLERGEN INFORMATION
None
Made in a factory that processes dairy, egg, soy, gluten (wheat, barley, and oats), shellfish, tree nuts and peanuts.
Recommended products to use with this item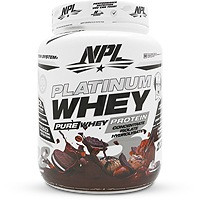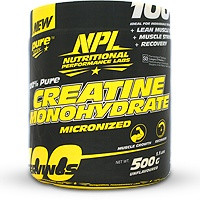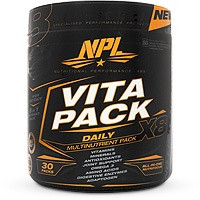 Directions
• Mix 1 rounded scoop (approx. 18g) with 300ml of cold water.
• Consume 1-3 times per day, preferably before and/or directly after training.
• May also be consumed during training as an intra-workout drink, or as recommended by your fitness advisor.
Notice
If you suffer from a chronic medical condition, consult your healthcare practitioner before using this product. Discontinue use of this product at least 2 weeks prior to any scheduled surgical procedure. Always inform your healthcare practitioner when you are using other medication, if you are pregnant, or breastfeeding please consult your doctor, pharmacist or other healthcare professional for advice before using this product. Discontinue use should you experience any adverse signs or symptoms when using this product.
Not suitable for children under the age of 18 years, unless under the direct supervision of a relevant healthcare provider. Sufficient protein is provided in normal, well-balanced meals, Ensure to drink sufficient fluids before, during and after exercise. If you have liver or kidney disease, consult a relevant healthcare provider prior to use. Do not exceed the recommended dosage.
THIS MEDICINE HAS NOT BEEN EVALUATED BY THE SOUTH AFRICAN HEALTH PRODUCTS REGULATORY AUTHORITY THIS MEDICINE IS NOT INTENDED TO DIAGNOSE, TREAT, CURE OR PREVENT ANY DISEASE.
Customer Reviews
This product No!!

Review by Nardo

(2 March 2022)

IT MIGHT BE THE BOSS OF ALL BUT THE TASTE IS A NO NO NO. I USED IT ONES NOW MY MONEY IS GONE. CAN'T YOU COME UP WITH NICE FLAVOURS THAT IS WORTH MY MONEY.I CANT RECOMEND IT TO ANYONE JUST BECAUSE OF THE TASTE.