Product Info
NPL Amino Energy X is an all-in-one amino energy drink to boost workout performance and recovery.
Optimal Recovery
Each serving contains over 6 grams of amino acids, including the branched-chain amino acids.
The combination of these amino acids protects muscle breakdown during intense workouts and improves recovery.
All Day Energy
A serving provides 100mg Caffeine and 75mg Guarana extract to give your training session a performance boost.
The caffeine content in this supplement is about a third compared to pre workout products which typically contain 250 – 300 mg.
It makes this product suitable for athletes who are not looking for excessive stimulants to power their workouts.
NPL Amino Energy X is the perfect training performance and recovery boost which can also be used during the day for sustained energy.
Related Products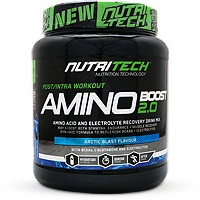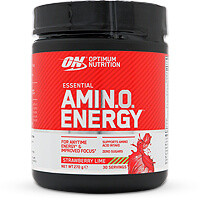 Nutrition Facts
Serving Size: 2 Slightly Rounded Scoops
Servings per Container: 20


Amount Per Serving
% NRV*
Energy
140 kJ
Protein
0.0 g
0%
Glycaemic Carbohydrate
3 g
-
Of which:Total sugar
0.4 g
-
Total Fat
0.0 g
Of which:Saturated Fat
0.0 g
-
Dietary Fibre**
0.0 g
-
Total Sodium
63 mg
-
Potassium
51 mg
-
AMINO ACID COMPLEX
6540 mg
L-Leucine
1 500 mg
L-Isoleucine
750 mg
L-Valine
750 mg
Taurine
1 000 mg
L-Lysine HCL
400 mg
L-Threonine
400 mg
L-Methionine
60mg
L-Phenylalanine
75 mg
L-Tyrosine
500 mg
L-Histidine HCL
30 mg
L-Glutamine
1 000 mg
L-Theanine
50 mg
L-Tryptophan
25 mg
ALL-DAY ENERGY COMPLEX
175 mg
Caffeine Anhydrous
100 mg
Guarana Extract 22%
75 mg
HYDRATION & RECOVERY
320 mg
Tricalcium Citrate
50 mg
Dipotassium Phosphate
120 mg
Magnesium Hydrogen Citrate
50 mg
Coconut Water Powder
100 mg
*% NRV- Nutrient Reference Values for individuals older than 4 year-not established
**AOAC 985.29 (Method of analysis)
Ingredients
BCAA 2:1:1 BLEND (L-Leucine, L-Isoleucine, L-Valine), Maltodextrin, Flavouring ,L-Taurine, L-Glutamine, Fruitaric Acid, Anti- Caking Agent, L-Tyrosine, L-Lysine HCL, L-Threonine, Sodium Chloride (Salt), Dipotassium Phosphate, Caffeine Anhydrous, Coconut Water Powder, Non-Nutritive Sweetener (Sucralose), L- Phenylalanine, Guarana Extract 22%, L-Methionine, L-Theanine, Tricalcium Citrate, Magnesium Hydrogen Citrate, L-Histidine HCL, L-Tryptophan, Colourant (E124)
ALLERGEN INFORMATION
NONE
Made in a factory that processes dairy, egg, soy, gluten,(barley, wheat and oats), tree nuts, peanuts and shellfish.
Recommended products to use with this item
Directions
• Mix 2 slightly rounded scoops (approx. 12 grams) with 300 ml of cold water and shake well in a shaker.
• Consume 1-3 times per day, preferably before and/or during training.
• Amino Energy can be enjoyed any time of the day for an all-day energy and amino boost.
Notice
If you suffer from a chronic medical condition consult your healthcare practitioner before using this product. Discontinue use of this product at least 2 weeks prior to any scheduled surgical procedures. If you are pregnant, or breastfeeding, please consult your doctor for advise before using this product. This product contains caffeine, do not exceed three servings per day or consume within 4 hours of bedtime.