Product Info
NPL Test Surge gives testosterone support for increased male and athletic performance.
Get Stronger
Testosterone is a vital hormone in helping male athletes reach their fitness goals.
It plays a role in maintaining strength levels in men.
Being physically more powerful enables athletes to lift heavier weights during their workouts.
Lean Muscle Gains
Lifting weights increases the thickness of muscle fibres which increases muscle in athletes.
The ability to train with heavier weights recruits more fibres and increases the load on muscle for increased gains.
Male Performance
Studies have linked testosterone to male libido and stamina as well as mental wellbeing.
Decreased Testosterone Levels
Male athletes and lifters may experience a drop in levels due to over-training, stressful environments and other factors.
Boost Athletic Performance
By maintaining or enhancing natural testosterone levels athletes should get a boost in athletic performance by improving recovery and decreasing post-exercise fatigue.
Cost Effective
While writing this NPL Test Surge review, priced at R159 for 25 servings this product offers athletes one of the most cost effective testosterone support options available.
Related Products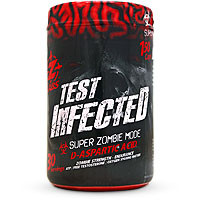 Nutrition Facts
Serving Size: 4 Capsules
Servings per Container: 25


Amount Per Serving
ZMA (Zinc - Magnesium Aspartate)
300 mg
Magnesium
55 mg
Zinc
3.6 mg
Vitamin B6
1.3 mg
Tribulus Terrestris
750 mg
Fenugreek
450 mg
NRV - Not established
Ingredients
Tribulus Terrestris, Fenugreek, ZMA (Zinc – Magnesium Aspartate), Gelatine, Magnesium Stearate (E572), Glidant (E551).
ALLERGEN INFORMATION
None known
This product is manufactured in a facility that uses materials containing milk, wheat, eggs, fish, peanuts, shellfish and tree nuts. (Allergen control in place)
Recommended products to use with this item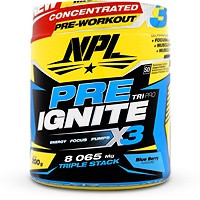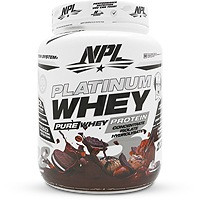 Directions
• Take 4 capsules.
• Take a serving before bed.
• Serious athletes may consider taking an additional 4 capsules before to training.
• Use for cycles lasting 6 – 8 weeks.
• Discontinue use for 2 – 4 weeks before repeating the cycle.
Notice
Consult your doctor prior to use. Not intended for use by persons under the age of 18. Do not use if you are pregnant or nursing unless prescribed by a sports physician/dietition. Maintain an adequate state of hydration during use.
Customer Reviews
Good so far

Review by ad

(16 April 2019)

Helps me sleep better. After taste not good, but that's no issue. Too early to tell if it really helps with leaning out. People that mention the fact that the servings does not reach a full month, should use it as directed. I use it only from Mondays to Fridays. 5 days on, 2 days off. Will update my review next month.

Great Value for Money

Review by DeanC

(10 April 2019)

Great Price for effective product

Good but expensive

Review by Fourteen

(29 March 2019)

It's a good supplement,I have better sleep and gained some muscles in two weeks, the only problem is the price. I buy one for R200 and to reach 28 days you need two of them,it would be great if it was really R159 or if one bottle could last a month.

Works

Review by Muhammad

(18 September 2018)

Really helps me sleep well


Testosterone

Review by Test surge

(22 January 2018)

Good product

Sleep good

Review by Stubs

(2 December 2017)

Been having better sleep when using this.