Product Info
Nutritech Gorilla Gainer is a plant-based mass gainer for increasing weight and muscle.
Vegan Mass Gainer
Nutritech have launched an innovative vegan mass gainer in South Africa to meet the ever increasing amount of plant-based fitness athletes.
This shake helps increase protein and calorie intake to build muscle and add body weight.
GMO Free Pea Protein
Vegan athletes find it challenging to get enough quality protein in their diets.
Each serving provides 28 grams of protein from organic grown, GMO free pea isolate grown in the USA. The best quality possible.
Pea protein contains the same amino acid profile as Whey Protein but is 100% lactose, dairy and gluten free.
Increase Weight
One shake has 400 calories which is similar to an average meal making this a perfect alternative as a meal replacement shake when quality whole food is not available. The gains will be steady and clean.
Quality Carbohydrates
A blend of 5 fast and slow releasing carbs gives you a perfect post-workout shake for optimal muscle recovery.
Lift Stronger
Creatine has been added to increase your strength and power during your workouts.
Lifting heavier weights recruits more fiber for muscle size and density.
Extremely Clean Formulation
Naturally sweetened with Stevia, flavoured using natural extracts and free of artificial colorants, flavours and sweeteners; Nutritech Gorilla Gainer ticks all the boxes that a plant-based fitness athlete looks for when needing a mass gaining shake.
Related Products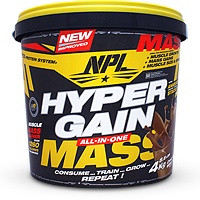 Nutrition Facts
Serving Size: 100 grams (2 scoops)
Servings per Container: 40 (4 kg)


Amount Per Serving
NRV*
Energy (kJ)
1700
Energy (kcal)
400
Protein (g)
28
50%
Carbohydrates (g)
69,3
of which is sugar (g)
2
Total Fat (g)
1,2
of which saturated (g)
0,2
Dietary Fibre (g)
0
Sodium (mg)
58
Creatine Monohydrate (mg)
3000
VITAMINS & MINERALS
Vitamin A (Retinol) (mcg)
225
25
Vitamin B1 (Thiamine) (mg)
0.3
25
Vitamin B2 (Riboflavin) (mg)
0.33
25
Vitamin B3 (Nicotinic Acid) (mg)
4
25
Vitamin B5 (Pantothenic Acid) (mg)
0.43
25
Vitamin B6 (Pyridoxine) (mg)
0.6
25
Vitamin B9 (Folic Acid) (mcg)
7.5
25
Vitamin B12 (Cobalamin) (mcg)
25
25
Vitamin C (Ascorbic Acid) (mg)
3.75
25
Vitamin D (Cholecalciferol) (mcg)
3.75
25
Vitamin E (Tocopherol) (mg)
100
25
Vitamin H (Biotin) (mcg)
1.25
25
Copper (mg)
8.75
25
Chromium (mcg)
0.23
25
Iodine (mcg)
37.5
25
Iron (mg)
4.5
25
Manganese (mg)
0.58
25
Molybdenum (mcg)
11.25
25
Selenium (mcg)
13.75
25
Zinc (mg)
2.75
25
* Nutrient reference values (NRVs) for individuals from the beginning of 37 months and older expressed per single serving.
Dietary Fibre method of analysis - AOAC - 991.43
Ingredients
Gorilla Gainer Carbohydrate Blend (Maltodextrin, Milled Oats, Cluster Dextrin (CCD) (Highly Branched Cyclic Dextrin), Palatinose, Potato Starch), Vegan Protein (Pea Protein Isolate), Creatine Monohydrate, Flavouring, Cocoa, Stabilizer, Vitamin and Mineral blend [Vitamin A (Retinol), Vitamin B1 (Thiamine), Vitamin B2 (Riboflavin), Vitamin B3 (Nicotinic Acid), Vitamin B5 (Pantothenic Acid), Vitamin B6 (Pyridoxine), Vitamin B9 (Folic Acid), Vitamin B12 (Cobalamin), Vitamin C (Ascorbic Acid), Vitamin D (Cholecalciferol), Vitamin E (Tocopherol), Vitamin H (Biotin), Copper, Chromium, Iodine, Iron, Manganese, Molybdenum, Selenium, Zinc], Natural Sweetener: Stevia Leaf Extract.
ALLERGEN INFORMATION
No common allergens
Manufactured in a facility that uses eggs, dairy, soy, wheat (gluten) and nuts.
Recommended products to use with this item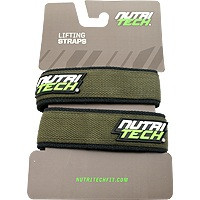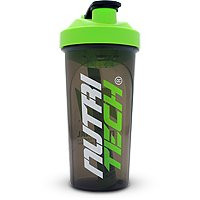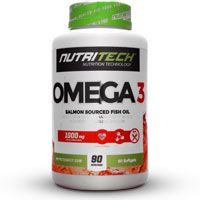 Directions
• Mix 2 scoops (approx. 100g) with 250ml of water in a shaker.
• Shake thoroughly and drink within 30 minutes after finishing your workout.
• Take 2-3 servings per day, or as required to satisfy your daily calorie needs.
Notice
This product is not intended to diagnose, treat, cure, or prevent any disease. Consult your doctor prior to using this product especially if you have any suspected or known medical condition. Do not exceed recommended daily intake. Dietary supplements should not replace a proper diet.
Customer Reviews
It very good

Review by Dave

(5 November 2019)

Perfect


Good product

Review by Garten

(22 July 2019)

Nice to consume, not too thick, creamy or rich. Not too sweet, saw gains in a very short period, complemented with a good diet.