Product Info
Nutritech Nuke Original is a preworkout giving you extreme energy and mental focus for your workouts.
Combat Performance
Designed for experienced athletes looking to demolish their workouts.
Nutritech's latest preworkout has been engineered to deliver the most insane training performance increase to pack on slabs of muscle.
Extreme Energy
A single scoop serving will give you 300 mg of caffeine which is more than 3 cups of coffee. This is one of the strongest preworkouts on the market so we suggest you assess your tolerance by starting off with half a scoop.
Mental Focus
Caffeine has been shown to increase mental clarity and focus. Necessary to optimise your time in the gym.
Increased Blood Flow
Beetroot extract in the product promotes vasodilation which improves blood flow and muscle pumps. This increases the amount of blood to the muscles being trained for maximum growth.
Possible 2 Month Supply
There are 30 servings at the recommended 1 scoop serving.
Due to the extreme caffeine content athletes who use half a scoop may have a great workout boost. Giving them a product that lasts 2 months.
Top Rated Preworkout
Reviewing the formulation, Nutritech has created a top rated preworkout with Nuke Original. Using a handful of tried and tested ingredients at an unbeatable price.
Related Products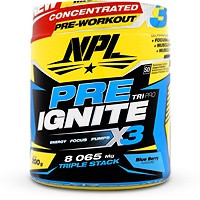 Nutrition Facts
Serving Size: 8 grams (1 scoop)
Servings per Container: 30


Amount Per Serving
NRV*
Energy (kJ)
0
Energy (kcal)
0
Protein (g)
0
Carbohydrates (g)
0
of which is sugar (g)
0
Total Fat (g)
0
of which saturated fat (g)
0
Dietary Fibre (g)
0
NUKE ORIGINAL FORMULA (mg)
4475
Beta-Alanine (mg)
1600
Creatine HCL (mg)
1000
Taurine (mg)
1000
Beta Vulgaris (Beet Root) (mg)
500
Caffeine Anydrous (mg)
300
Ashwagandha Root Extract (Withania Somnifera) (mg)
50
Niacin (Niacinamide) (mg)
25
AMINO ACIDS & ELECTROLYTES (mg)
2500
L-Leucine, L-Glutamine, L-Glycine, L-Isoleucine, L-Valine, Calcium Phosphate
* Dietary Fibre method of analysis - AOAC - 991.43
Ingredients
Citric Acid, Malic Acid, Flavour, Silicon Dioxide, Xanthan Gum, Non-nutritive sweetener, Sucralose, Acesulfame Potassium.
ALLERGEN INFORMATION
No common allergens
Manufactured in a facility that uses eggs, dairy, soy, wheat (gluten) and nuts.
Recommended products to use with this item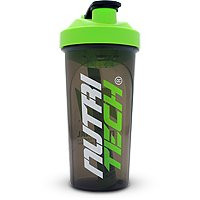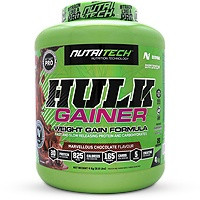 Directions
• Mix 1 scoop (approx. 8g) with 250ml of water.
• Assess your tolerance by starting off with half a scoop.
• Drink 20 to 30 minutes before your workout, on an empty stomach.
• If you experience a flushed or tingling sensation it's just the way Beta-Alanine and Niacin let you know they are working.
Notice
This product is not intended to diagnose, treat, cure, or prevent any disease. Consult your doctor prior to using this product especially if you have any suspected or known medical condition. Do not exceed recommended daily intake. Dietary supplements should not replace a proper diet.