Product Info
NPL Supreme Anabolic Whey is a complete performance whey shake for lean muscle and strength.
All-In-One
A performance shake has added ingredients to help fitness athletes achieve their goals faster.
No extra products need to be purchased which saves you money and gives you the convenience of not having to mix in additional powders.
Protein For Muscle
Each serving provides 20 grams of protein which is needed to build lean muscle.
The protein comes from high-quality Whey Protein Concentrate and the superior form of Soy Protein Isolate.
With the additional protein your body will have the nutrients available to build and repair from your workouts.
Get Stronger With Quicker Recovery
Being a performance shake two level scoops contain 3 grams of Creatine which increases strength during your training and 1 gram of Glutamine to help improve recovery.
Testosterone Production
To support testosterone levels which are vital for achieving or maintaining a lean muscular body Tribulus, ZMA and Glycine have been blended in.
Improved Digestion
Tolerase® is included which has been clinically shown to promote the breakdown of proteins in the stomach to support healthy digestion.
Improving the digestion will prevent or reduce the stomach discomfort experienced by a few users who are sensitive to dairy products.
Complete Whey Shake
NPL Supreme Anabolic Whey offers gym enthusiasts a cost-effective and convenient protein shake for better performance.
Related Products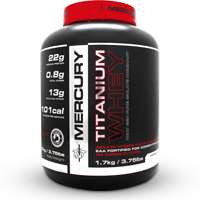 Nutrition Facts
Flavour: Chocolate
Serving Size: 2 Level Scoops (32g)
Servings per Container: 28 (908g)

Amount Per Serving
% NRV *
Energy
487.0 kJ
-
Protein
20.0 g
36%
Glycaemic Carbohydrate
6.8 g
-
Of which: Total sugar
2.4 g
-
Total Fat
1.0 g
-
Of which: Saturated Fat
0.6 g
-
Dietary Fibre
0.7 g
-
Total Sodium
187.0 mg
-
Potassium
94.0 mg
-
Calcium
117.0 mg
9%
Magnesium
14.0 mg
3%
Phosphorous
105.0 mg
8%
STRENGTH AND RECOVERY
5000 mg
Creatine Monohydrate
3000 mg
-
L-Glutamine
1000 mg
-
Taurine
1000 mg
-
GH TEST STACK
3200 mg
Tribulus
100 mg
-
ZMA
100 mg
-
Glycine
3000 mg
-
* % NRV - Nutrient Reference Values for individuals order than 4 years.
- Not established
** AOAC 985.29
Ingredients
Whey Protein Concentrate, Maltodextrin, Soy Protein Isolate, Creatine Monohydrate, L-Glycine, Cocoa Powder (only in chocolate), Taurine, L-Glutamine, Flavourants, Salt, Stabilizers, Tribulus Terrestris, ZMA, MCT Oil, Sucralose, Colourants (E122 only in strawberry), Tolerase
ALLERGEN INFORMATION
Cow's Milk, Soy.
This product is manufactured in a facility that uses materials containing milk, wheat, eggs, fish, peanuts, shellfish and tree nuts.
Allergen control in place.
Recommended products to use with this item
30

servings:

R279.00
R219.00
30

servings:

R399.00
R299.00
Directions
• Add two level scoops (approx 32g) to 200 ml of cold water of fat free milk and blend.
• Take 1 – 3 servings daily.
• Drink a serving in the morning and after your workout as protein is generally at its highest demand during these times.
• To get the best results from the product follow a weight training program 3 – 5 times per week.
Notice
Consult your doctor prior to use. Not intended for use by persons under the age of 18. Do not use if you are pregnant or nursing unless prescribed by a sports physician/dietitian. Maintain an adequate state of hydration while using this product.
Customer Reviews
Sex killer

Review by ManTheMan

(18 January 2020)

Used it for a month, during that month I had no libido ... my girlfriend thought I was cheating... switched back to usn anabolic whey ... things are looking up again

This is my first time to drink this product

Review by Butros

(5 January 2020)

People start saying in gym that my body starts growing no problem on this protein

5 Stars

Review by Diablonuva

(11 September 2019)

Oh My God, been using for 3 weeks and Ive definitely found the perfect Whey for the Price. Results are amazing and the boners can keep coming ;)

Excellent whey

Review by NXAX

(1 May 2019)

What a product!! Mixes well, tastes great. However... Be very careful what you eat when on this whey. I had a banana and I got a runny tummy for days. Can't remember what I ate on the final week and also got a runny stomach and cramps. It was incredibly painful. But in spite of this the gains I saw were top notch. I actually went from lifting 25kg to 40kg all on a single tub of this whey. Training 5 days a week. 3 sets of each exercise. Half way through Evolves tri whey but I'm still stuck on 40kg. Going back to npl next month. At the risk of getting stomach issues. At least now I know which foods to avoid.

Vanilla Flavour

Review by Irv

(11 March 2019)

Stay away from this flavor!! Absolutely disgusting, chalky, difficult to swallow and has that cheap whey protein taste to it. Other than that, it gets the job done.

I find it good. My muscles never hurt and I recover early and

Review by Light weight

(23 February 2019)

That's the product I would recommend my gym mates to buy

Does what it says

Review by Burger

(15 February 2019)

I'm on my 6th tub in 2 years.
Use it in the 2 months training before and leading up to Ironman. Great recovery and strength support.
Supplements endurance training well.

npl

Review by city

(12 February 2019)

Very good product. ...

Good protein

Review by Muscle mania

(28 January 2019)

Good tasting product.But expensive for the size.Just bought it so will wait a couple of weeks for results.Nice to have local supplements that is good quality.

Very well

Review by Ever187

(9 August 2018)

Very good but for 908g price too high

Awesome

Review by KS

(27 July 2018)

3 weeks in, 2 servings per day. Gains are noticeable and recovery is second to none. Muscles feel and look fuller (esp bi's and tri's). Tastes great (chocolate) and also combining with NPL test surge. Amazing products and worth every cent. Not that it was needed, but definitely an improvement in the bedroom :)

Great Product

Review by Vish

(28 June 2018)

Gives more gains per scoop than other supplements

Great stuff

Review by The Game

(7 June 2018)

Amazing

bad for the stomach.

Review by Lu

(29 March 2018)

started sunday, its thurs, my stomach hasnt stopped running.

thanks and keep the good work

Review by black jesus

(1 March 2018)

ive started to use this product a month a go.and its real works alot

Great

Review by Naushy17

(31 January 2018)

Very efficient . Great and affordable . I've tried multiple whey and i am finally happy with this one . Tastes great !! would definitely recommend

Top shake

Review by Aksh

(30 October 2017)

Good all in one value for money shake. Support local business.

Affordable, Reliable and effective

Review by the King

(12 September 2017)

The product itself is nicely grained to its finest form which makes it easier to drink and the taste is wonderful. I give it a 9 out of 10.

Vanilla, urgggg!

Review by boulders

(30 July 2017)

Just got me the 2lbs vanilla flavoured tub. Mixed 2 scoops with 250ml water and my god did it taste bad. Felt like chalk in my mouth.
Price is cool. And for effectiveness, gotta wait for a couple of weeks to know.
Going forward, will be blending it with fruits.

works good,i stick with it

Review by eddy

(30 July 2017)

good marketing ,works well for me.

nice whey

Review by johan

(2 July 2017)

use usn hardcore whey before, but got expensive. this is better choice. will use again.