Product Info
Slender You Slimming Tonic is a weight management product in a convenient liquid form.
Convenient Drink Form
Traditional weight management products are capsules which some individuals find problematic to consume. Slender You has created an innovative slimming tonic that is mixed with 1 liter of water and sipped on throughout the day for improved weight management effectiveness.
Increased Energy & Mental Focus
It contains Green Tea and Guarana Seed extracts which are known to improve energy levels and mental focus without the unwanted effects of high doses of caffeine which this product does not contain that most other weight management products do.
Mobilized Fatty Acids
Each serving gives 50mg of the amino acid L-Carnitine which is plays a role in transporting fatty acid stores into muscle cells to be used as fuel. This makes your body more efficient at using fat for fuel.
Great Tasting
A benefit of this product is that it not only assists with weight loss, but tastes absolutely great. Slender You Slimming Tonic is an affordable and innovative weight management product.
Related Products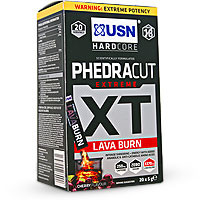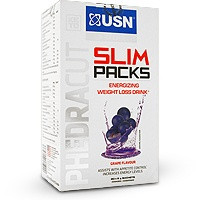 Nutrition Facts
Serving Size: 25 ml
Servings per Container: 16

Per 100 grams
Amount Per Serving
% NRV*
Energy
284
28
Protein
0,7
0,4
1%
Glycaemic carbohydrate (g)
17
2
of which total sugar (g)
1,0
0,1
of which sugar (g)
1,0
0,1
Total Fat (g)
0,1
0,0
of which saturated fat (g)
0,0
0,0
Dietary Fibre (g)
0,2
0,0
Total sodium (mg)
127
13
SLIMMING TONIC CONCENTRATE
Camellia sinesis (Green tea extract 95%) (mg)
19657
Paullinia Gupana (Guarana seed extract 22%) (mg)
60
L-Carnitine (mg)
50
Chromium picolinate (mcg)
4
*NRV:South African nutrient reference values for individuals 4 years and older.
# Isomaltulose (source of glucose and fructose)
Ingredients
Purified water, flavourant, acidity regulator (citric acid anhydrous), green tea powder(extract 95%), non-nutritive sweetener (sucralose acesulfame K blend), guarana (root extract 22%), l-carnitine, preservatives (potassium sorbate, sodium benzoate), isomaltulose (source of glucose and fructose), chromium picolinate and colourant.
Recommended products to use with this item
Directions
• Mix 25 ml concentrate with 1 litre of water.
• Mix well and drink as needed.
Notice
Store in cool dry place, out of direct sunlight. Once opened, product should be sealed properly and stored as recommended.