Product Info
Slender You Craving Buster capsules contain a unique blend of Konjac Glucomannan and Garcinia Cambogia, both of which are perfect for anyone looking to increase fat metabolism.
Slender You's glucomannan is the highest quality powder derived from the konjac plant. It is a form of natural soluble fibre and has been shown to contribute to weight loss.
Related Products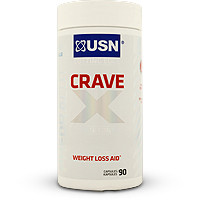 Nutrition Facts
Serving Size: 2 Capsules
Servings per Container: 45


Amount Per Serving
Konjac Glucomannan (mg)
1000
Garcinia Cambogia (mg)
600
Ingredients
Konjac Glucomannan, Garcinia Cambogia, Magnesium Stearate (Vegetable), Silicon Dioxide, Vegetable Capsule Shell
Recommended products to use with this item
Directions
• Take 2 capsules 3 times per day an hour before meals with a full glass of water.
Notice
This product should be used in conjunction with a varied and balanced diet, but not in place of one. If you are pregnant, breastfeeding or taking prescription medications please consult your doctor prior to use. These statements have not been evaluated by The medicines Control Council (MCC).