Product Info
SSA Supplements Vitamin D3 & MK7 is a vitamin D3 and vitamin K2 supplement for bone and immune support.
The research on Vitamin D over the last 10 years has highlighted the importance of the vitamin to human health.
Its role in maintaining strong bones, mental well-being and an optimal functioning immune system has been well documented.
In fact Vitamin D is not a vitamin, but a hormone responsible for many biological pathways in the body.
Added to the formulation is Vitamin K2 in the form of patented Menaquinone-7 (MK-7) (MenaQ7®).
Vitamin K2 has many benefits, when combined with Vitamin D3 it acts as a calcium 'transporter' helping to reduce arterial calcification and optimise bone health.
We have reviewed many vitamin and mineral products over the years. SSA Supplements Vitamin D3 & MK7 is an outstanding formulation using only the highest quality patented ingredients at an unbelievably affordable price.
Related Products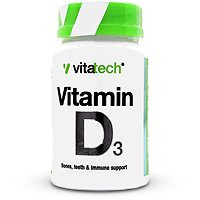 Nutrition Facts
Serving Size: Serving Size : 1 Capsule
Servings per Container: 50

Amount Per Serving
NRV%*
Vitamin D3
50 mcg (2000 IU)
250%
(as Cholecalciferol)
Vitamin K-2
90 mcg
75%
(as Menaquinone-7) (MK-7) (MenaQ7®)
NRV- Nutrient Reference Values for individuals older than 4 years.
† - NRV not established.
Ingredients
Other Ingredients: Capsule Shell [Gelatin, Purified Water, Colourant (E171, E133, E124)], Pirosil (Silicon Dioxide).
ALLERGEN INFORMATION
Contains no common allergens, but is produced in a facility that processes Whey, Casein and Egg.
Recommended products to use with this item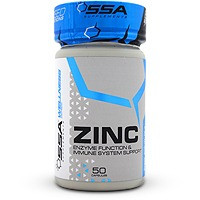 50

servings:

R129.00
R89.00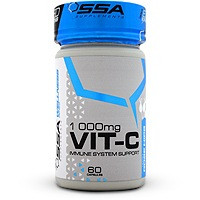 60

servings:

R129.00
R89.00
Directions
• Take 1 capsule once a day with a meal.
• Or use as recommended by your healthcare professional.
Notice
Seek advice from a health care professional before use if you have any pre-existing medical condition. Do not use if you are pregnant or nursing, or if you being treated for heart disease or high blood pressure. Should not be used in conjunction with any prescription medicine, including MAO inhibitors, stimulants or anti-depressants. Discontinue use and consult your doctor if any adverse reactions occur. KEEP OUT OF REACH OF CHILDREN.