Product Info
Titan Nutrition War Machine is a pre workout created for lifters and athletes that demand nothing but the best.
This supplement is clinically dosed to support muscle pumps, razor sharp focus and extend your endurance during your training sessions.
Formulated with registered KSM-66® Ashwagandha which is the world's premium adaptogen.
Adaptogens help the body adapt to stressors which boost athletic performance and improve cognitive function.
Each full serving provides 300mg of caffeine, which is the same as 3 – 4 cups of coffee. This is a strong pre workout, we recommend that first-time users assess their tolerance by starting off with a quarter serving.
Titan Nutrition War Machine is a well designed training performance booster that will satisfy even the most experienced of stimulant-based pre workout products.
Related Products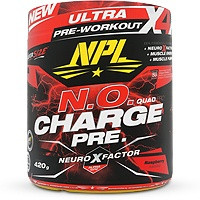 20

servings:

R369.00
R279.00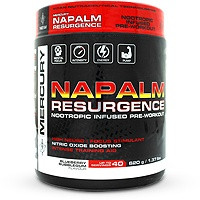 Nutrition Facts
Serving Size: 1 Scoop (18 grams)
Servings per Container: 20


Amount Per Serving
DV
PUMP & PERFORMANCE COMPLEX
L-Citrulline Malate 2:1
6000 mg
**
Beta Alanine
3200 mg
**
Arginine Nitrate
2500 mg
**
Glycersize™ [65%Glycerol Powder]
1000 mg
**
L-Taurine
1000 mg
**
Pine Bark Extract
200 mg
**
ENERGY & FOCUS MATRIX
L-Tyrosine
1000mg
**
Choline Bitartrate
1000mg
**
Ashwagandha Extract [Root] KSM-66®
600mg
**
Caffeine Anhydrous
300mg
**
ELECTROLYTES
Sea Salt
400mg
**
**Daily Value (DV) Not Established
Ingredients
Natural and Nature Identical Mango Flavour, Malic Acid, Sucralose, Silicon Dioxide, Permitted Colourant [E127]
Recommended products to use with this item
Directions
• As a dietary supplement mix one level scoop with 250ml-300ml cold water 20 - 30 minutes prior to workout.
• If you are sensitive to caffeine, mix half a scoop to assess tolerance.
• Do not exceed one level scoop in a 24 hour period.
• Scoop is for guidance only- please weigh your serving for exact dosage.
Notice
Use only as directed. Keep out of reach of children. Not intended for persons under 18 years of age. Do not exceed recommended serving. Do not use if pregnant or nursing. Consult a physician prior to using this product, especially if you have any pre-existing medical conditions, including high blood pressure, heart or thyroid problems, nervous disorders, diabetes or are taking any medication. This product should not be used in conjunction with any prescription medication, including MAO inhibitors, stimulants or anti-depressants. Do not use if you are sensitive to caffeine containing products. Limit he use of caffeine-containing medication, food or beverages while using this product as too much caffeine may cause nervousness, sleeplessness and occasionally rapid heartbeat, Discontinue 2 weeks before surgery. This product contains a naturally occurring beta alanine amino acid which may cause a tingling skin sensation in some individuals. This effect should diminish after a few hours and lessen with regular use. Improper use of this product will not improve results and is not advised. Do not use if packaging is not sealed or shows signs of tampering. These statements have not been evaluated by regulatory agencies. This product is not intended to diagnose, treat, cure or prevent any disease.